Tree Gang – (Southwark Council, Camberwell Borough Council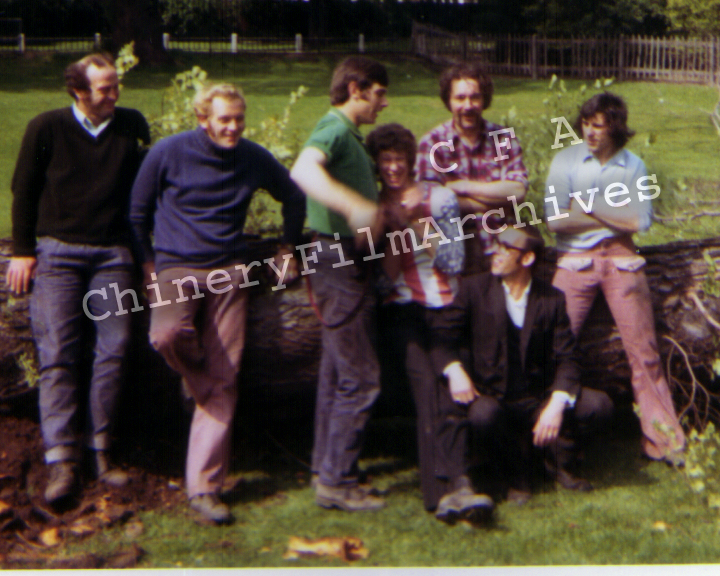 Tree Gang in Peckham Rye Park approx 1972/73 – starting from the left – Ken Baker (Groundsman), Les Nolan (Groundsman) John Smith (Groundsman) Kevin Taylor (Arborist/Groundsman) Johnny Silvester (Foreman/Arborist) Johnny Neil (Groundsman) and crouching down – Alan Charrington Tea Boy/ Groundsman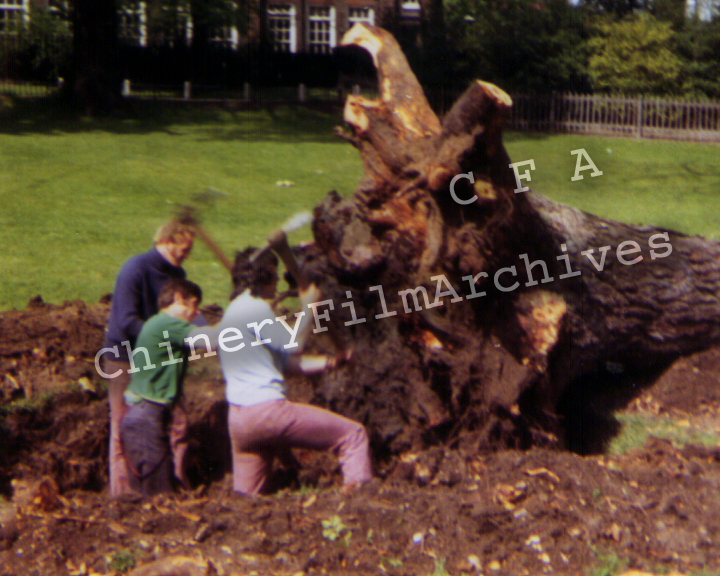 Les Nolan, Johnny Smith & Johnny Neil cleaning the roots off to make it lighter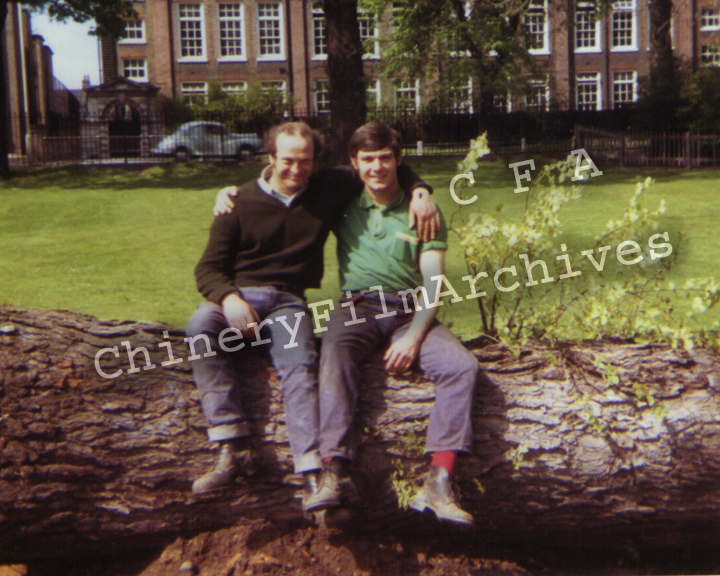 Ken Baker & Johnny Smith
Belair Park -(approx 1970/71)
The following photos of the Tree gang in Belair Park were kindly donated by my old mate Dave Seymour, who I have known for 47 years, thank you for the pics Dave.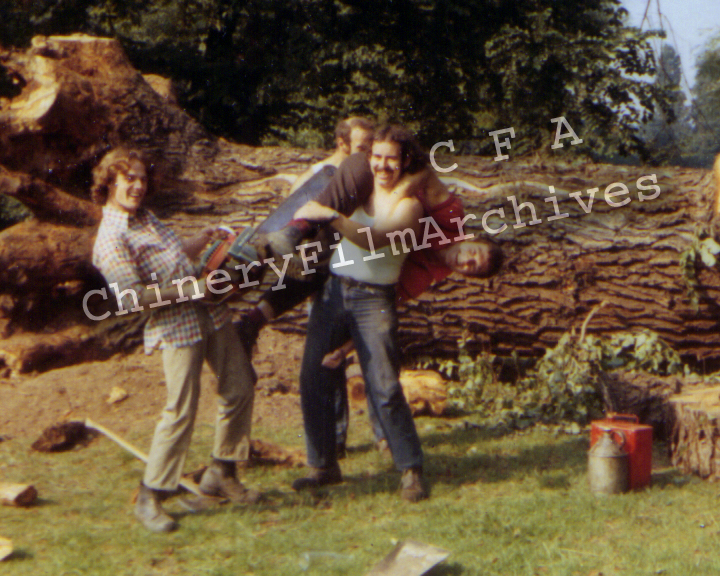 John Chinery (Arborist) holding chain saw, Ray Baker (Groundsman) holding Johnny Smith (Groundsman) over his shoulder and Ken Baker (Groundsman) standing behind.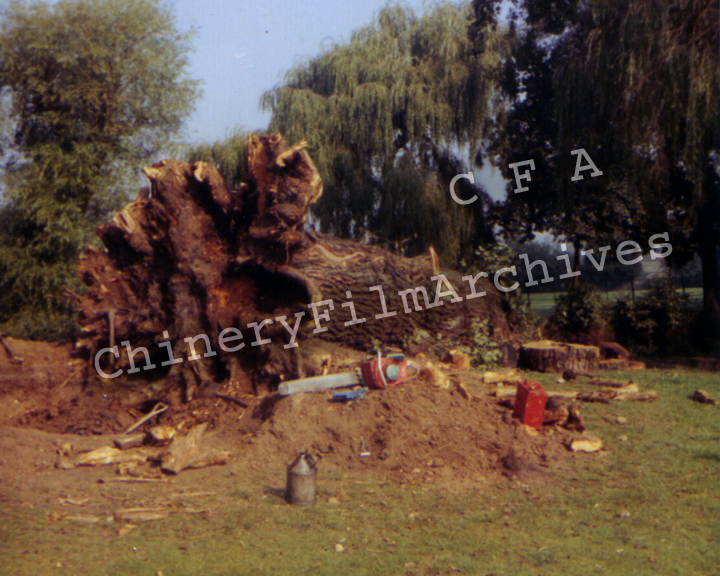 "General working hours on the Council were 7.30am – 4.30pm. The Tree Gang always worked 2 hours overtime each night – Monday – Friday, so finish time was 6.30pm, also Saturday morning 7.30am – 12.30pm. I first started working on the council in 1967 when I was 15 years old, I was told by Bill Neville, who was the General Foreman, that I had to join the union, I agreed and my first day was at Honor Oak Nursery, my first wage was £4 -19 -11 for a 40 hour week, I also worked on the Sports Field for a few months, Then I joined The Tree Gang at the age of 16 and put in some overtime, my first take home pay was over £11 00" John Chinery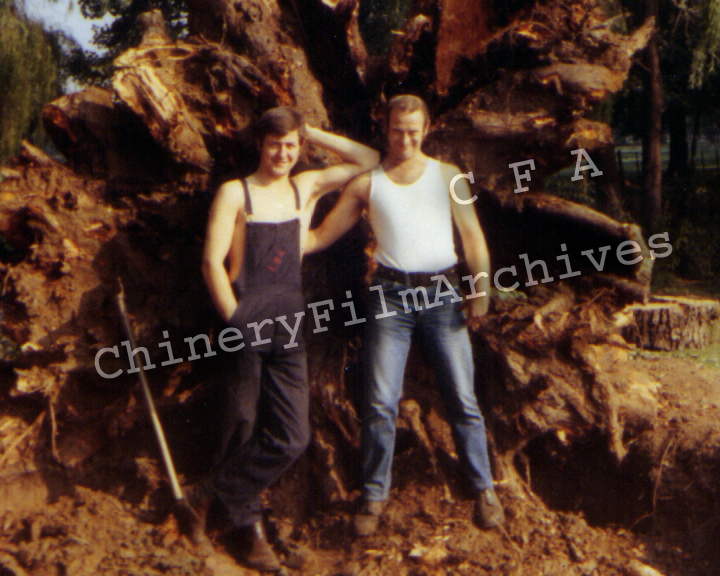 Dave Seymour (Arborist) & Ken Baker (Groundsman) note the red stitching on the pocket of Dave Seymour's overalls, L.B.S – London Borough of Southwark.
"When we took a tree down we always dug it out manually with spades, mattocks & shovels, once the roots were exposed we would cut through them with an axe, on the odd occasion Johnny Silvester would cut through some of the roots with the chain saw, it would then be pulled down with a strong rope, if it was a very difficult tree to take down we would put the winch on the tree, the winch we used was manual, it had a long handle which you would move backwards and forwards, sometimes it could take up to 3 people to pull on the handle, it could also be a very dangerous tool, if it took 3 people to tighten it up, it would take 3 people to release it, you had pull the handle back gently until it clicked to release it, then slowly let it return back, then repeat this process until it was slack. One time when we were working in Lucas Gardens taking a tree down with the winch, 3 of us had pulled the handle backwards and forwards until it just would'nt tighten anymore, Johnny Silvester told us to release it but be careful, Ken Baker said he could release it on his own, we told him he would'nt be able to, but he would'nt listen, we stood back and watched as he pulled the handle back, it clicked and just went out of control, the handle was flying backwards and forwards on it's own with such a speed, and such a force, it hit Ken Baker on the forehead twice before we pulled him out of the way, he had a massive bump on his head, I took him to Kings College Hospital to have his head checked and luckily everything was ok."
"Another time we was working on the housing estate along Half Moon Lane, probably around 1970, we was having trouble getting this particular tree down so we put the winch on it, the cables on the winch were thick intertwined wire, as the cables began to get tighter and tighter the tree was still not really moving, we started to hear like a loud whipping noise, again, and again, the handle on the winch was juddering, we were behind another tree but we could make out what was happening, the cables were coming apart and strands of wire were whipping everywhere, if one of them had caught anyone of us it would have cut us in half, luckily we managed to release the winch before it all went, we got the tree down eventually." John Chinery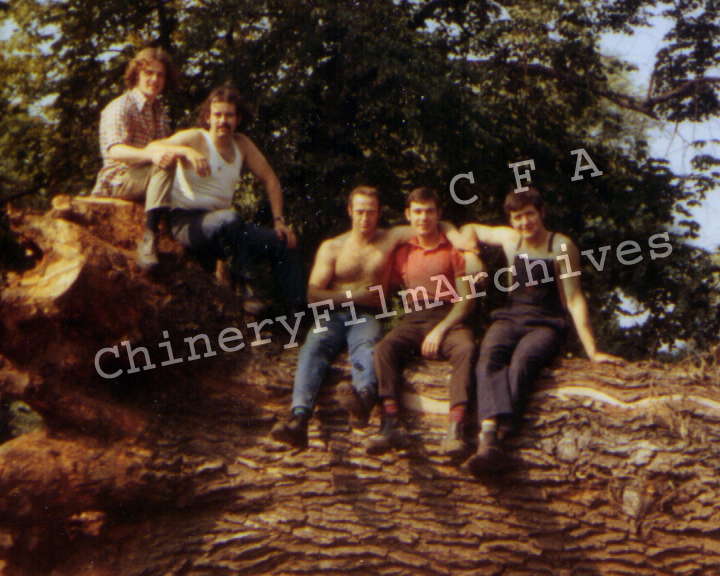 Starting from the left – John Chinery, Ray Baker, Ken Baker (Not Related) Johnny Smith & Dave Seymour. "Probably one of the best jobs I've ever had" Dave Seymour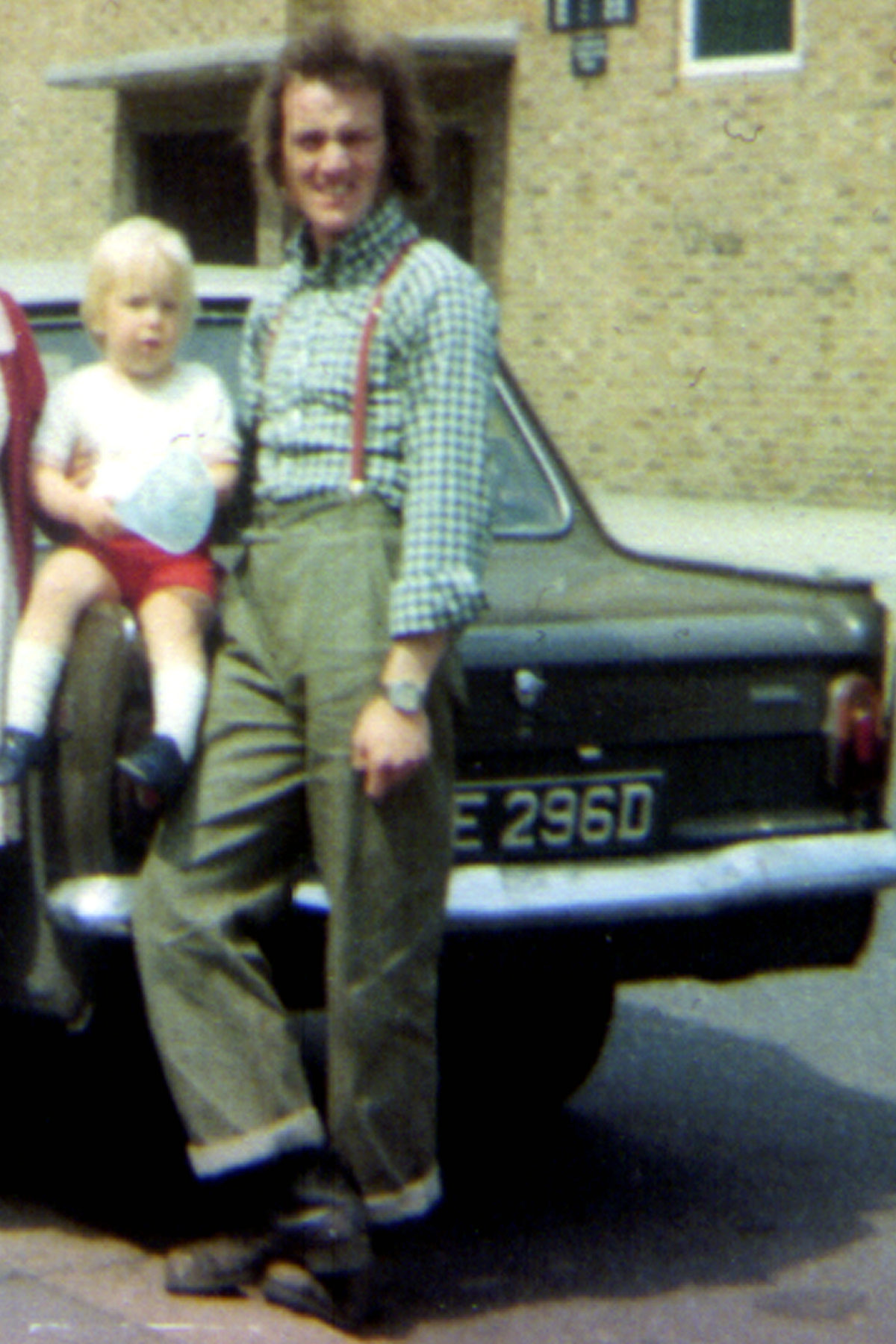 Thats me, John Chinery (Tree Gang Foreman – Bermondsey Area) with my nephew, Mark, this photo was taken in Elsted Street, S.E 17, approx 1976, "I was living at 8 Edward Clifford House at the time, I am leaning on my Vauxhall Viva that I paid £20.00 for, what a bargain, I hand painted it with Valspar Chocolate Brown Gloss Paint".
Tree Gang – Bermondsey Area

These next set of photos were sent to me by Johnny Silvester, Tree Gang Foreman (Southwark) I joined the Tree Gang when I was 16 years old and worked with him on the Tree Gang from 1968 – 1975, great times, thank you for the pics John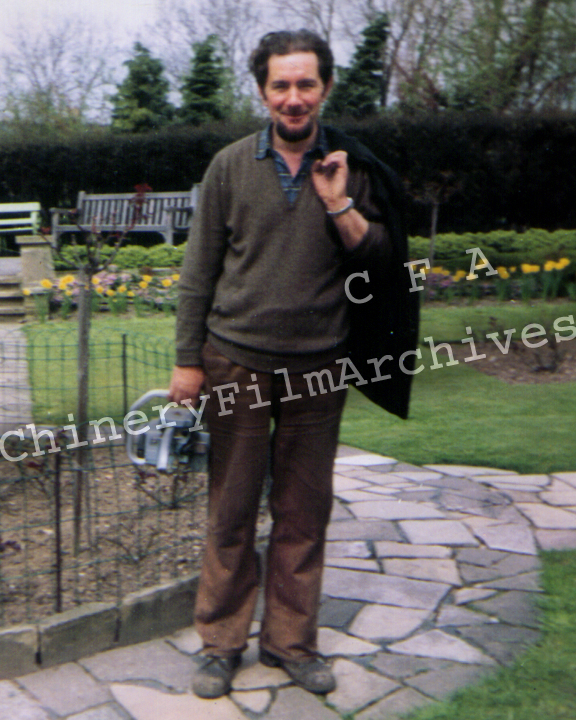 Johnny Silvester (Tree Gang Foreman) in Brenchley Gardens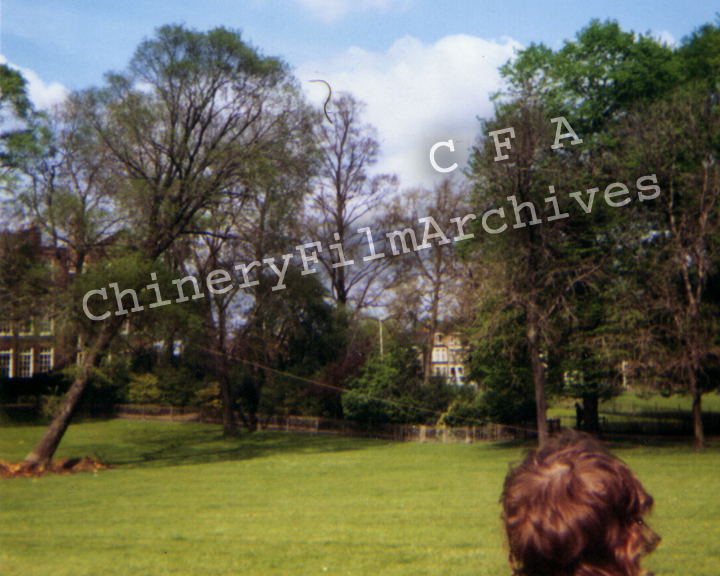 Tree coming down in Peckham Rye Park approx 1970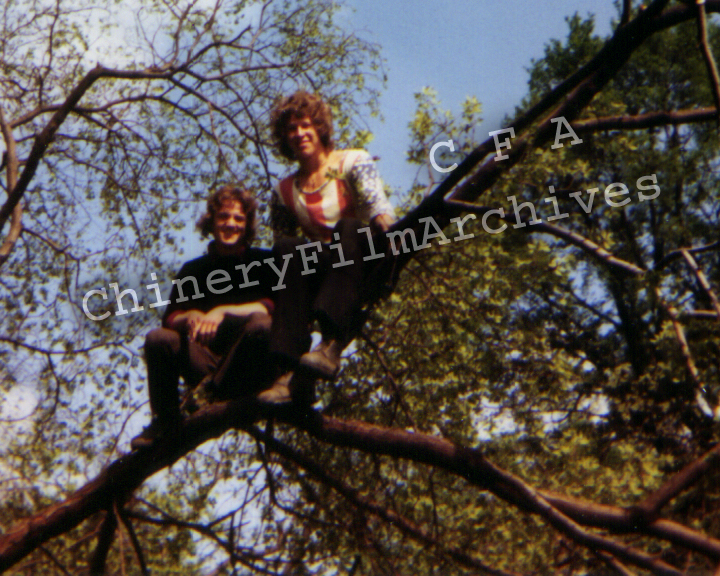 John Chinery (Arborist) & Kevin Taylor (Arborist/Groundsman)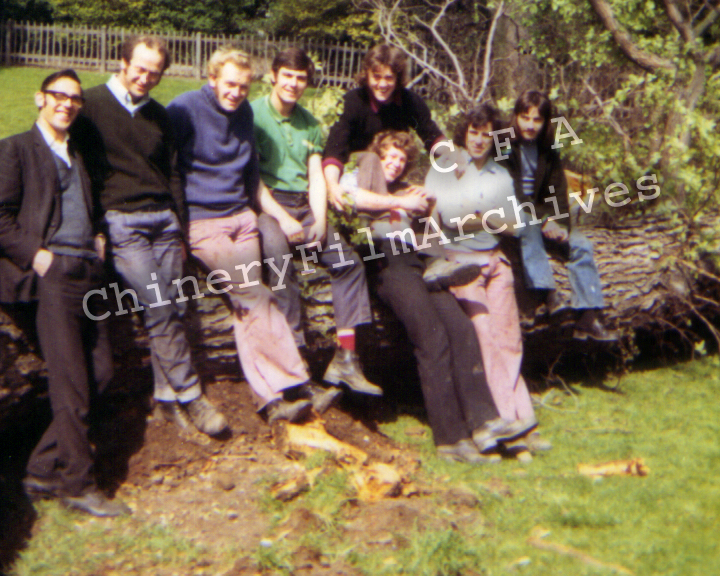 Alan Charrington (Tea Boy) Ken Baker (Groundsman) Les Nolan (Groundsman) Johnny Smith (Groundsman) John Chinery (Arborist) On Kevin Taylors Shoulders, Johnny Neil (Groundsman)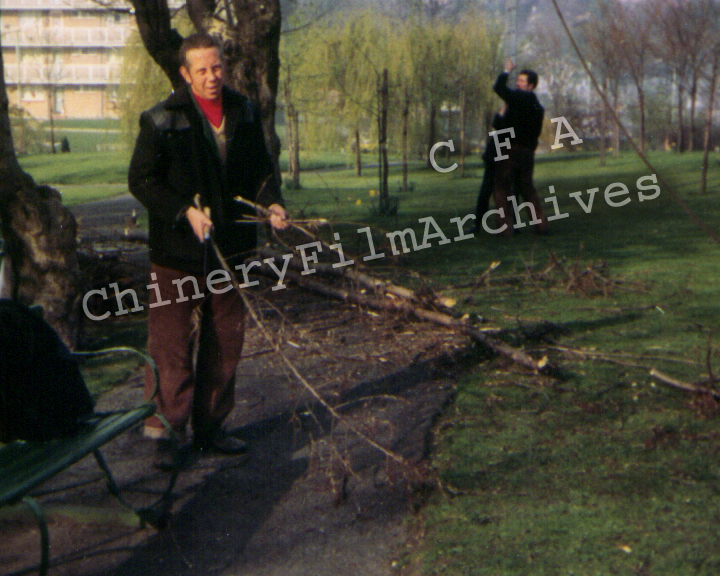 Alan Sage (Groundsman) Johnny Silvester (Foreman) In the background holding ladder with someone else, can't make out who it is, this photo was taken in Brenchley Gardens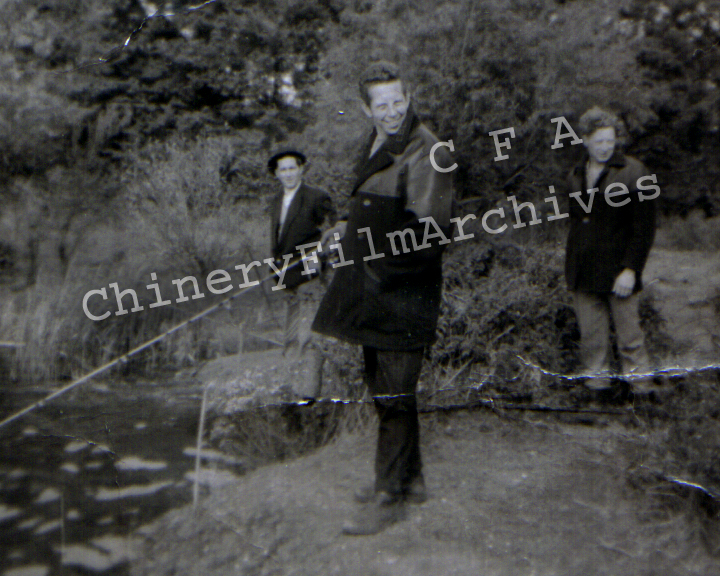 Alan Sage holding the fishing rod, Johnny Silvester with the hat on, I don't know who the other person is or where this photo was taken.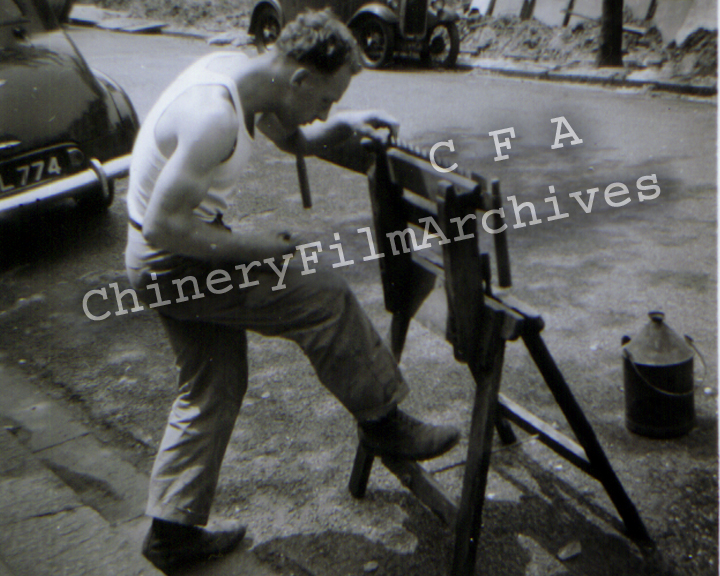 Michael Plain sharpening a saw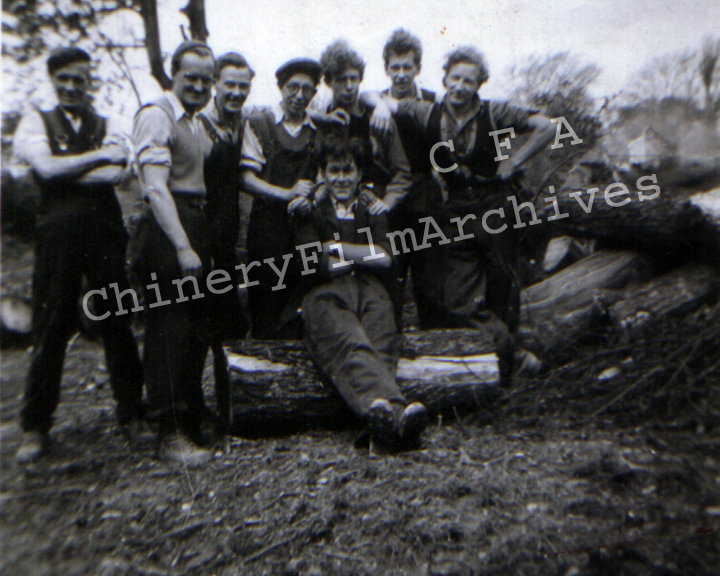 Early photo of the Tree Gang, Johnny Silvester is sitting on the log, I think the person with his shirt sleeves rolled up and wearing a light coloured sleeveless jumper is George Seager, he was Tree Gang Foreman before Johnny Silvester.
Tree Gang working in Dulwich Village in the late 197os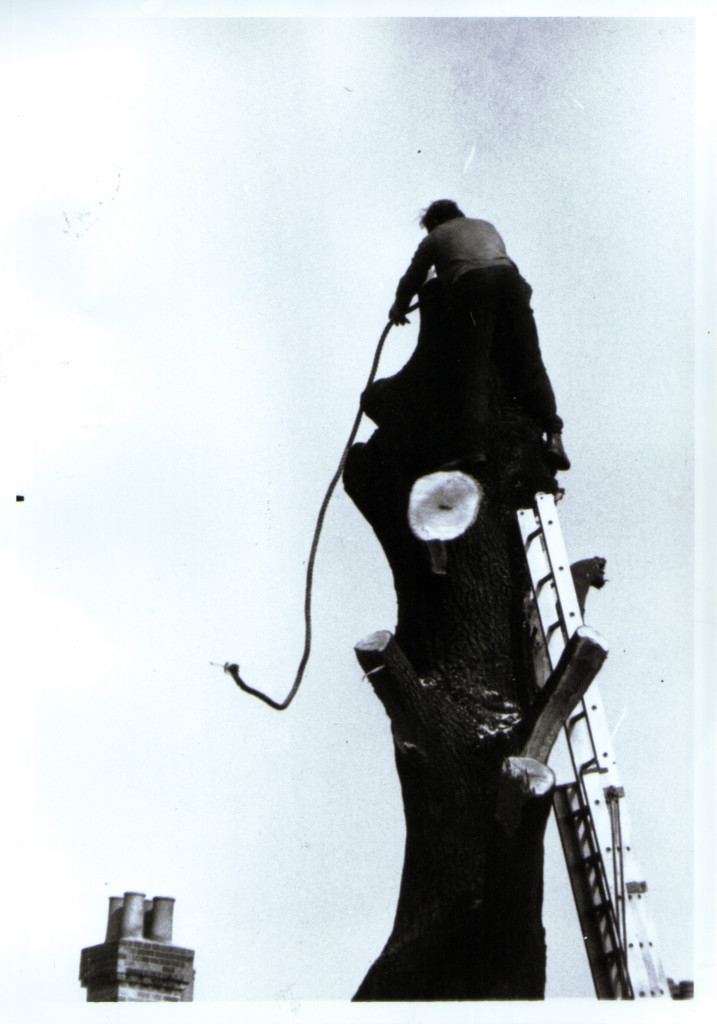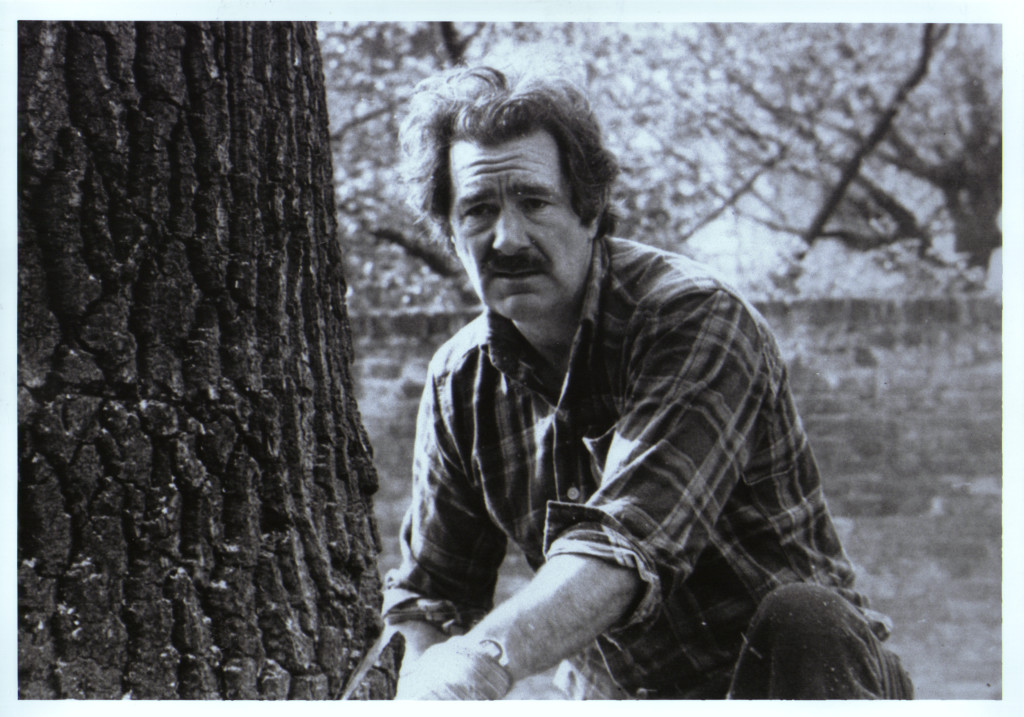 (above) Johnny Silvester – Tree Gang Foreman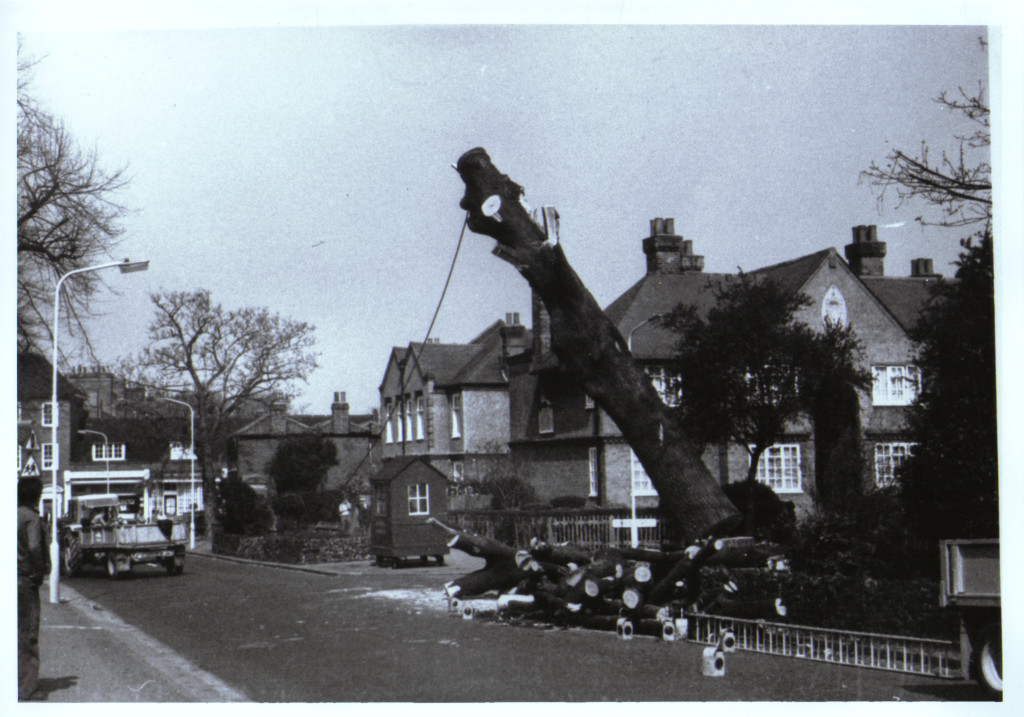 The above photos taken in Dulwich Village courtesy & copyright of J. Silvester
Copyright – © Important Notice – Please note all material on this website, photos, information & design is protected by owner copyright. It is an offence to use any of the material from this website without the owners permission.©