I have started writing a book about my life mainly for my family and I have included some extracts on this page .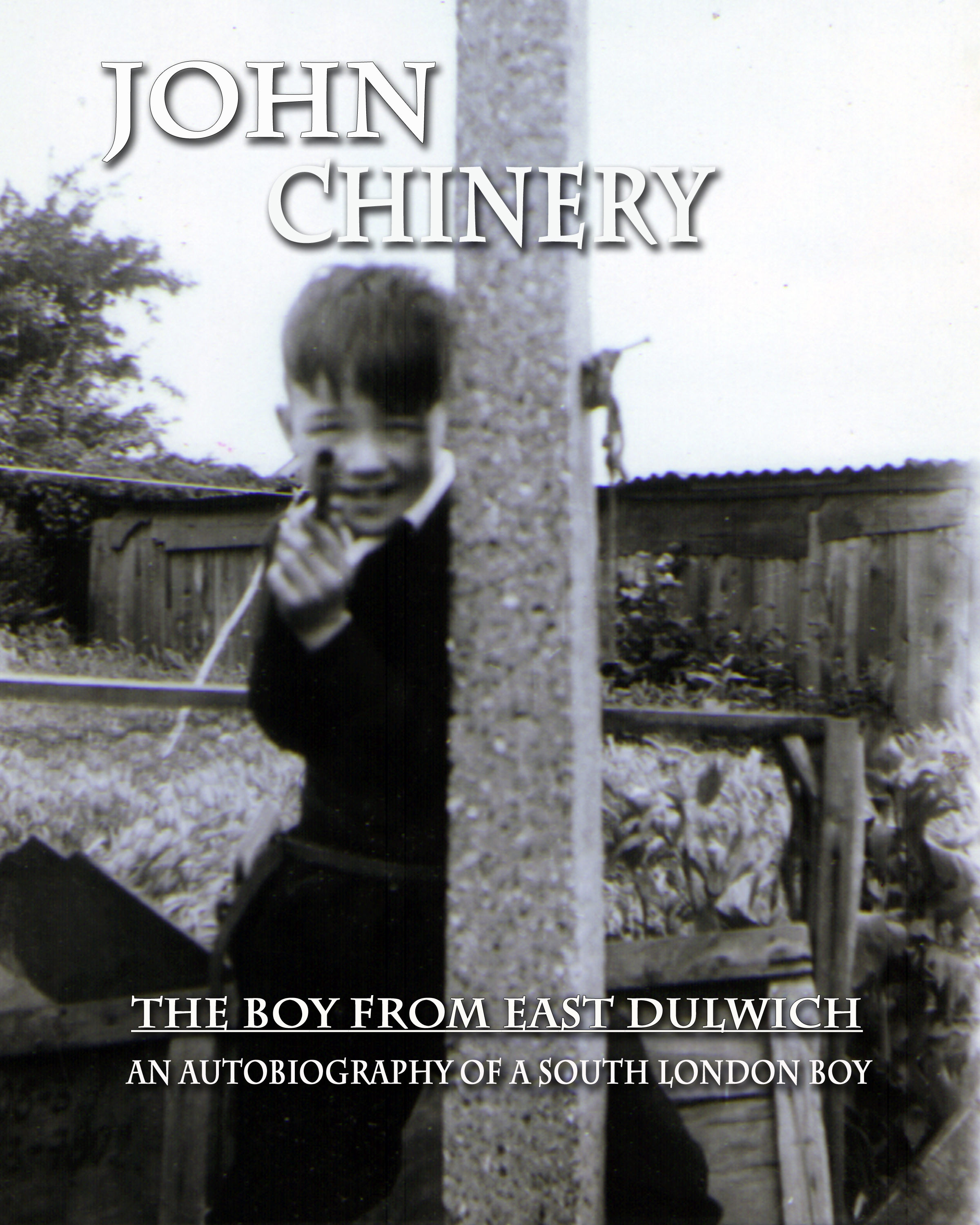 Chapter 1
Meeting The Family
I was born at 36 Rodwell Road, East Dulwich in the basement flat. I was under two years old when we moved into the Prefab at 198 Underhill Road, East Dulwich, in 1954.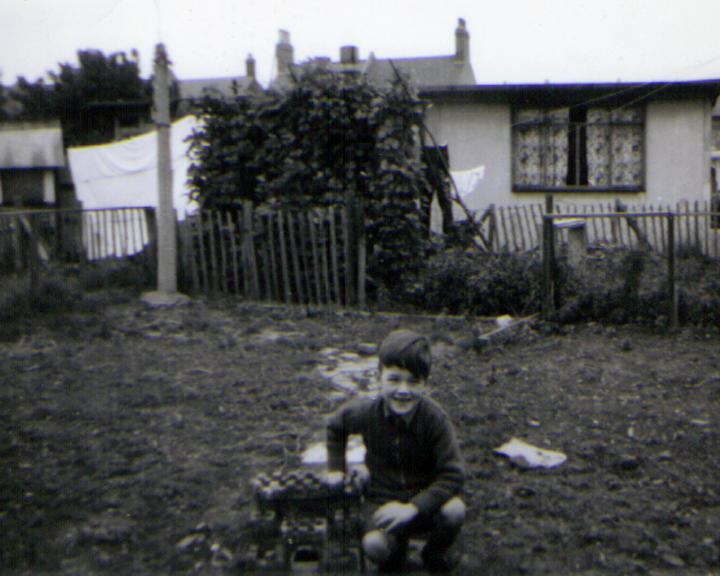 In the back garden of our Prefab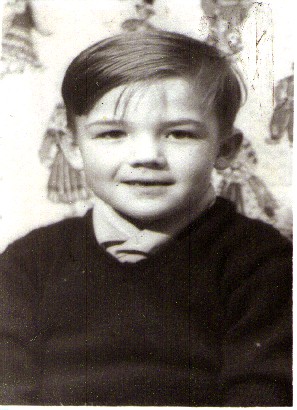 I started school at Heber Road Primary around 1957.
There was a little Corner Shop opposite the school, Don's sweet shop, where you could buy all sorts of sweets, Black Jacks, Fruit Salad, Sherbert Pips, Smiths Crisps with the little blue salt bag, Potato Puffs, Spanish Gold Sweet Tobacco, Red Liquorice Fire Hoses, Acid & Pear Drops, Sherbert Dabs, Spangles, Sweet Cigarettes, Five Boys Chocolate, Bubble Gum, Sherbert, Flying Saucers, Milk Bottles, I could go on and On.
Everyday in School you would have a small bottle of milk out of the crate, In the summer it would be warm, and in the winter it would be cold, One of the boys in the school, Roy Daniels, always had a pack of cold toast in his pocket ready for playtime at 11.00am, if you was standing behind him in assembly the smell of that toast was fantastic, I always had a packet of Potato Puffs for my playtime, once playtime was over one of the Teachers would ring the school bell to let you know it was time to go back in school and go to your appropriate lessons.
I remember the Headmaster was Mr Heester, one of my Teachers was Miss Dyson, I really liked her, there was also Mr Ibbottson, who most of the children were afraid of, I was rude to him once and he told me to go and wait for him outside his office, I apologised but he wouldn't listen, I knew if I waited outside his office when he returned I would be given the slipper, so I stayed out of his way for about a week and luckily for me he forgot about it.
Heber Road Primary School (Photo taken 1n 1998)
My Mum, Dad, Brother and my two Uncle's, Ronnie & Frank, also all went to the same school.
My Nan & Grandad, Frederick Ernest & Martha Agnes Chinery also lived in Rodwell Road at no 8, (Nan's maiden name was McCleave, related to Dave McCleave the Boxer – (Follow the link to see a Pathe News Clip of Dave McCleave in his pub) http://www.britishpathe.com/video/boxing-pub
I remember every Sunday before dinner I would have to go to my Nan & Grandads with my Dad for about one and a half hours, when we got there I just had to sit, be quiet, and not utter a single word while the grown ups drank tea and just rabbited on about whatever they wanted, I was so bored, but I wouldn't dare say so.
Grandad Chinery
One time Nan Chinery see me looking up at the tin on top of her kitchen cupboards, she said "I know what you're after" she took down the tin, opened it and gave me one cheese straw, she then said "Well go on then, take it, now you just sit there and be quiet, and I don't want to here another peep out of you, do you hear".
Grandad Chinery was approx 5'7" tall and very thick set, he had an 18" neck, even in his late 70s his hair was still quite thick and was a silver grey colour, he was in the Bomb disposal unit in the second world war and then worked on the Electricity Board as a labourer after the war, before the war he was a Timberman Ganger shoring up trenches on the council.
Nan Chinery, Aunty Iris & Uncle Ronnie
Nan Chinery was approx the same height as Grandad and she was quite slim, she worked at East Dulwich Hospital as a cleaner, I remember one time when I was in Hospital, it was very early morning, still very dark outside and the little light on the nurses desk was on, Nan Chinery came to see me before she finished work and gave me a few sweets, I was about 7 or 8 years old, she said don't let anyone see them or she would get into trouble. Nan & Grandad Chinery were quite stern, as far as they were concerned, little children should be seen and not heard.
My Uncle Ron Chinery in the local football team (front row, crouching, 2nd from left) he is next to his best mate Freddie Slade who has his arm on my Uncles shoulder. (back row) 4th from left, Eric Phillips, always known as Phil.
My other Nan & Grandad, Albert & Harriet Stacey, lived at no 5 Whateley Road with their daughter Joan, my mum, and their son, my Uncle Leslie.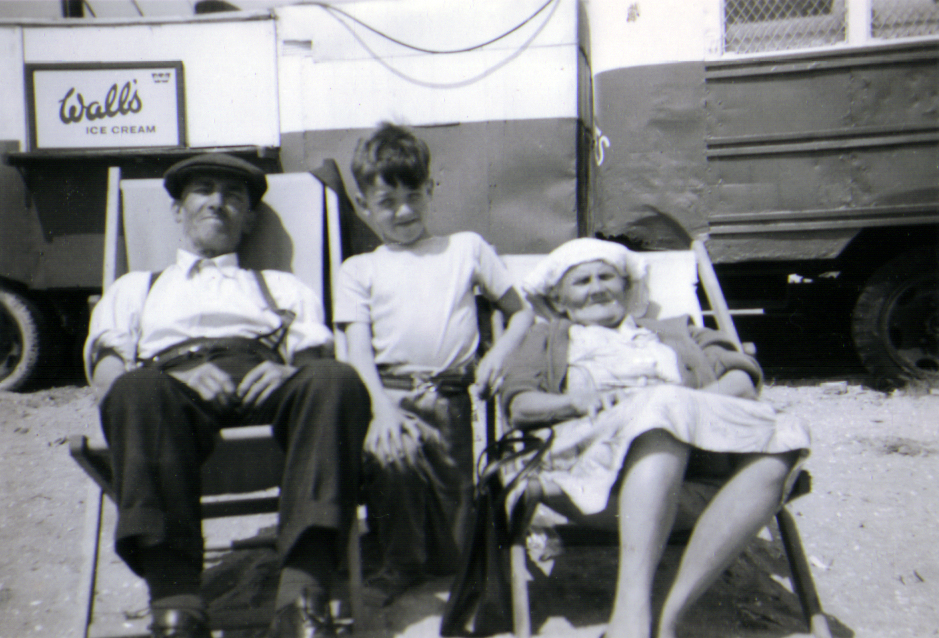 Me with my Nan & Grandad Stacey
My Mum used to watch out of her window at Whatley Road just waiting for my Dad to walk by, eventually they started going out together……………………………………..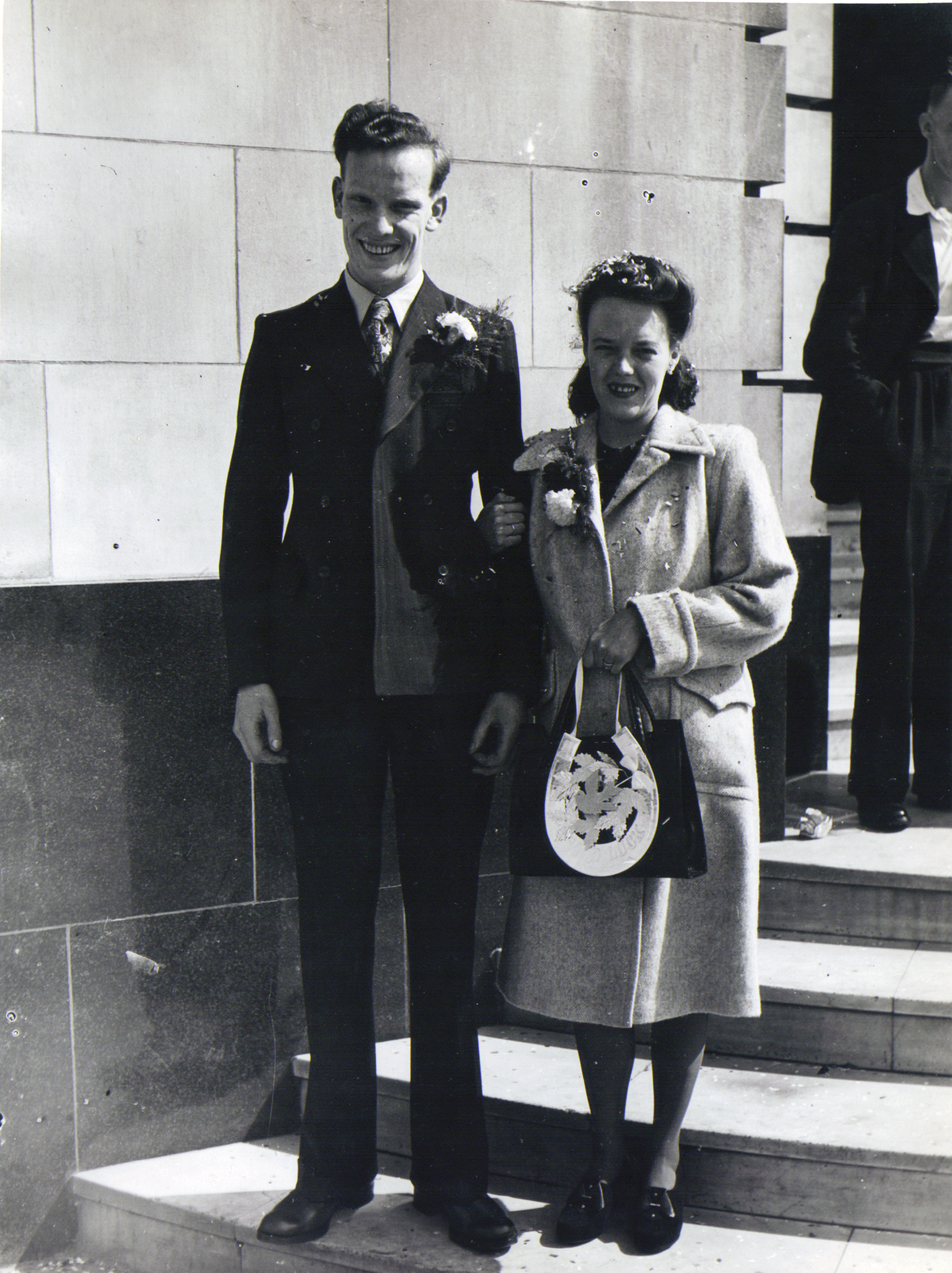 Mum & Dad on their wedding day
Chapter 3
Neighbourhood
The first time I met Francis Rossi I was 14 years old, Francis was 17, he was sitting on the ground in the garden of 200 Underhill Road, this was the home of my next door neighbours, Mrs Smith and her two daughters Pat & Jean. Francis had his back up against the coal shed next to the dustbin, he was reading the little war books, they were called "Commando", he was going out with Jean at the time.
One of my girlfriends at Thomas Calton was Doreen Lancaster, she was about 4' 10 tall and she was gorgeous, In the winter she used to wear a white furry hat that would also cover her ears and a three quarter length leather coat, it was a bluey colour, Doreen lived in the flats opposite Peckham Bus garage.
One day in the winter of 1966 on our way back to my Prefab, Doreen told me her brother had his own group, I said the bloke next door had his own group as well, they were called "The Spectres", she said "That's my brothers group", I couldn't believe it, Doreen was Alan Lancaster's sister, the Bass player in what was to become Status Quo
I remember on one weekend in the early summer of 1967 Francis asked me if I would help him do the garden, he told me he couldn't pay me but he would give me some acetates, these were the first recordings of songs he cut in the recording studio before they were released, "Almost but not quite there", "We ain't seen nothing yet" and "Hurdy gurdy man", were just a few of these, some I kept and some I gave away, like an idiot, I did sell two at Christies Auction rooms in the 70s, they fetched £250.00, Francis also gave me some of his old stage clothes, Flared Trousers and a green coloured Long Tail Coat that he had made in a tailors in Lordship Lane, also an Orange Silk Shirt with a wide frill down the front, if only I had kept all that memorabilia.
We got down to doing the garden, it was absolutely scorching, we both worked without our shirts on, or any sun tan lotion, we both got so burnt, I think we both suffered with sun stroke, I remember I felt so sick and my back was red raw, I stayed in bed on the Monday, Francis said he had felt the same.
Francis was a struggling musician and needed a job, Jean was pregnant, Francis was now 18 years old and needed to bring some money home, my Dad was a Foreman on the council on Parks & Open Spaces, he got Francis a job cutting grass on the Lordship Lane Estate, Francis got the odd gig, sometimes as far as Scotland, he told me not to say anything to anyone, he would make out he was sick and take a few days off, when Jean got near the time her baby was going to be born my Dad would make sure Francis was not working far away so he could get home quick if he needed to, Francis still continued to take the odd day off sick here and there.
Francis asked me one day if I could sing some backing vocals on a song he had written as he wanted to see what it would sound like, he had a reel to reel tape recorder, he would sing each verse and I would sing the backing vocals, he also told me that on another song he had written he wanted to get the swirling effect that you heard on The Small Faces records.
Francis told me that he and his brother Dominique were going to form a duo but changed there minds. Dominique worked on the boats at Southend Pond in Bromley, he also got my mate Bob Webber a Lambretta, he said it would cost ten pounds but if he wanted Chrome panels on the side it would cost Fifteen Pounds, Bob had the Chrome Panels, soon as he got the scooter he took it up Underhill Road and tried it out, he come roaring down the road, as he got near my house he come off the scooter and damaged one of the Chrome Panels, he got up, picked the scooter up quick and run it up to my back garden, he said to me "C'mon, quick, there's a copper coming down the road, he must have seen me come off" we waited in my back garden and lucky for us no copper came up.
Francis asked me if I wanted to go to rehearsals with him, I said "yes I would", we took the bus to Lambeth Walk and popped into the local pub when we got there, Francis then asked me if I had any money, I told him I hadn't, Francis looked in the pockets of his jacket, which was one of those three men in a boat striped jacket's and he found a ten bob note in his top pocket…………………………………………………………..
Copyright – © Important Notice – Please note all material on this website, photos, information & design is protected by owner copyright. It is an offence to use any of the material from this website without the owners permission.©