Growing up in a Prefab in the 1960s
The above photo is a very rare view of the alley that led up to our Prefab at 198 Underhill Road on a very sunny day in the 1960s, which is the 2nd on the right. Mrs Burns, her son Terry, her daughter Jean and son Nicky all lived at 196 Underhill Road, 1st on the right. Mrs Smith, her 2 daughters Jean & Pat and Francis Rossi lived at the top at 200 Underhill Road, 3rd on the right. Mr & Mrs Moy and their son Bobby lived at 202 Underhill Road, 1st on the left. The Ford Consul was two tone, Blue & Cream, originally it belonged to my Dad, Fred Chinery, when this photo was taken in about 1963 the car belonged to my brother, Freddy Chinery, he found this photo and sent it to me. An Elderly Peoples Home now stands on this site  
196 Underhill Road in the early 1960s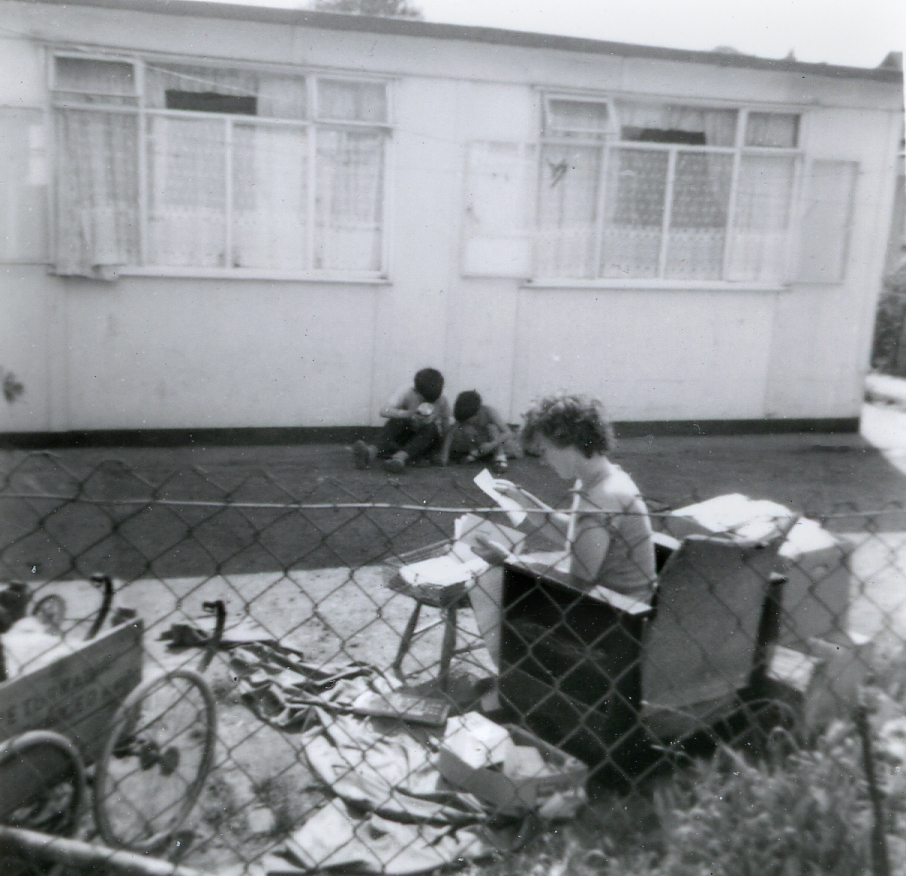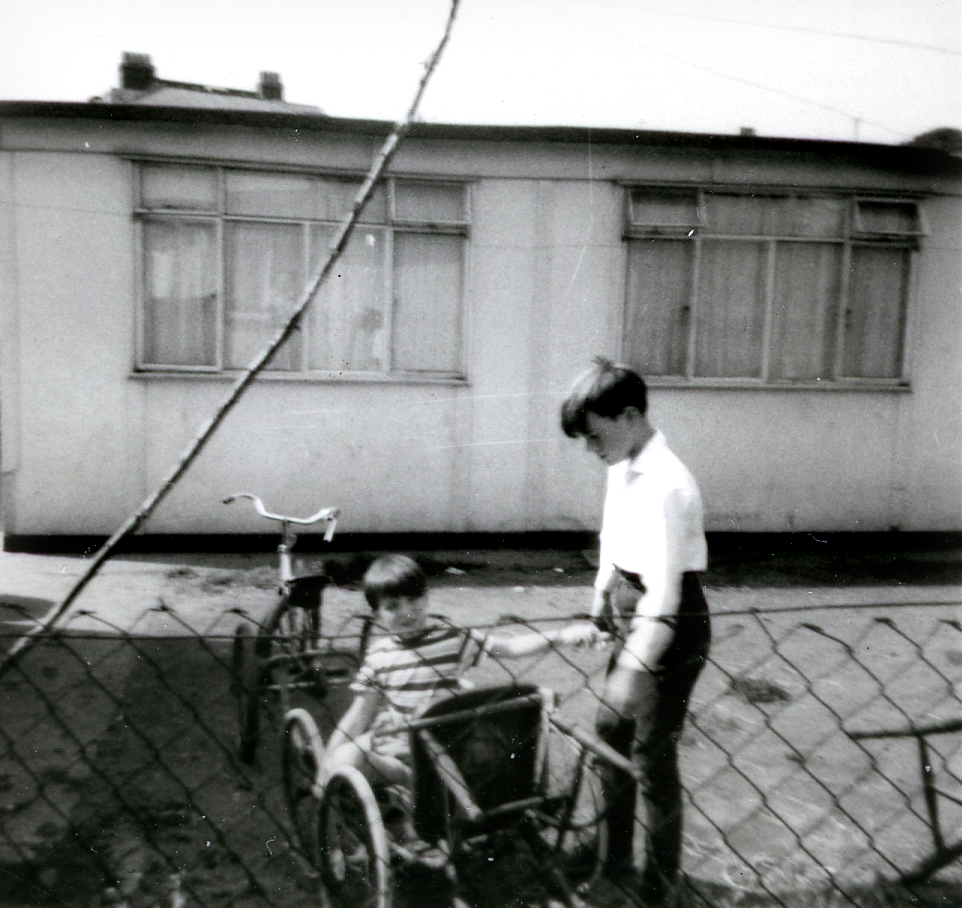 198 Underhill Road in the early 1960s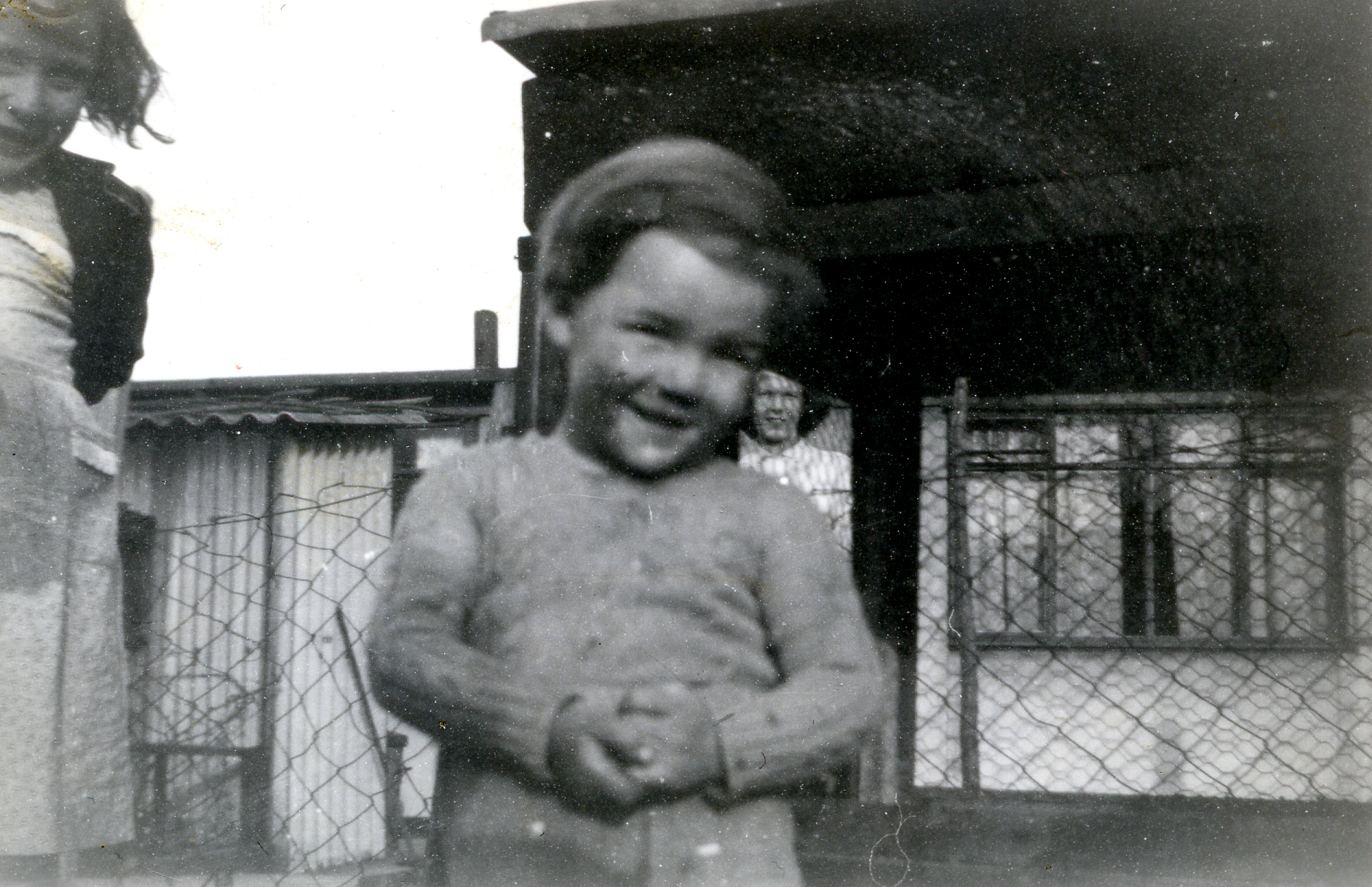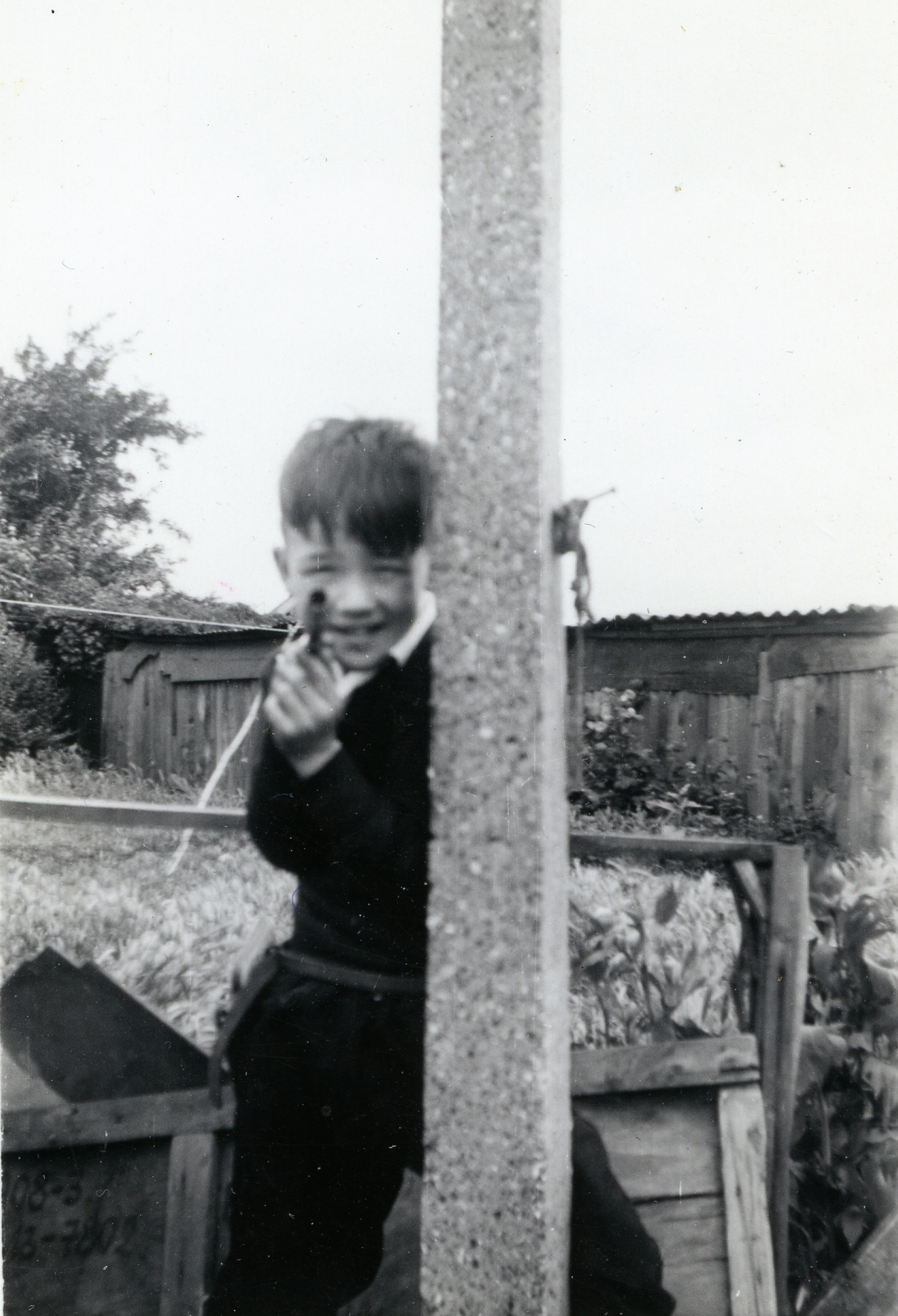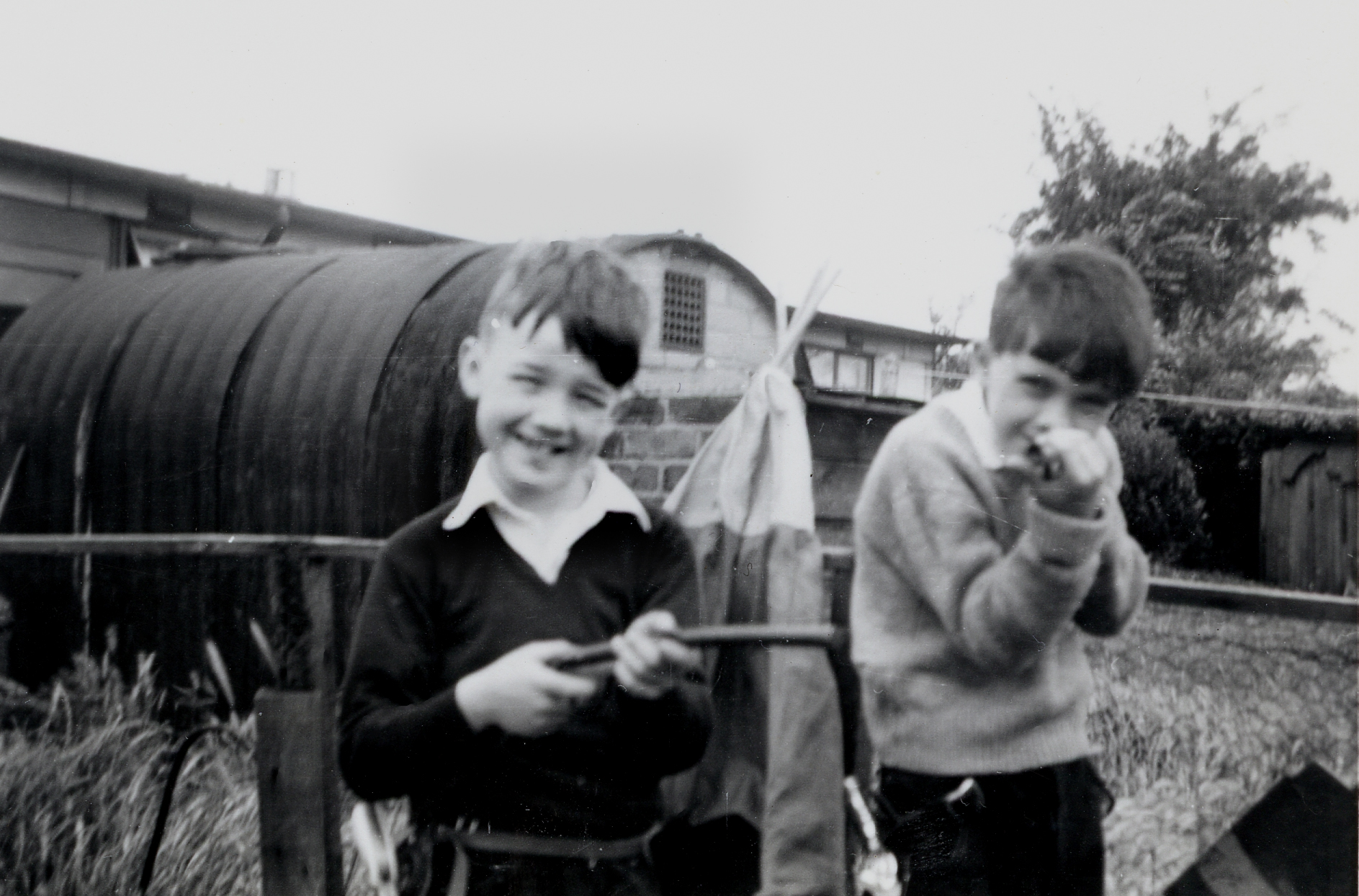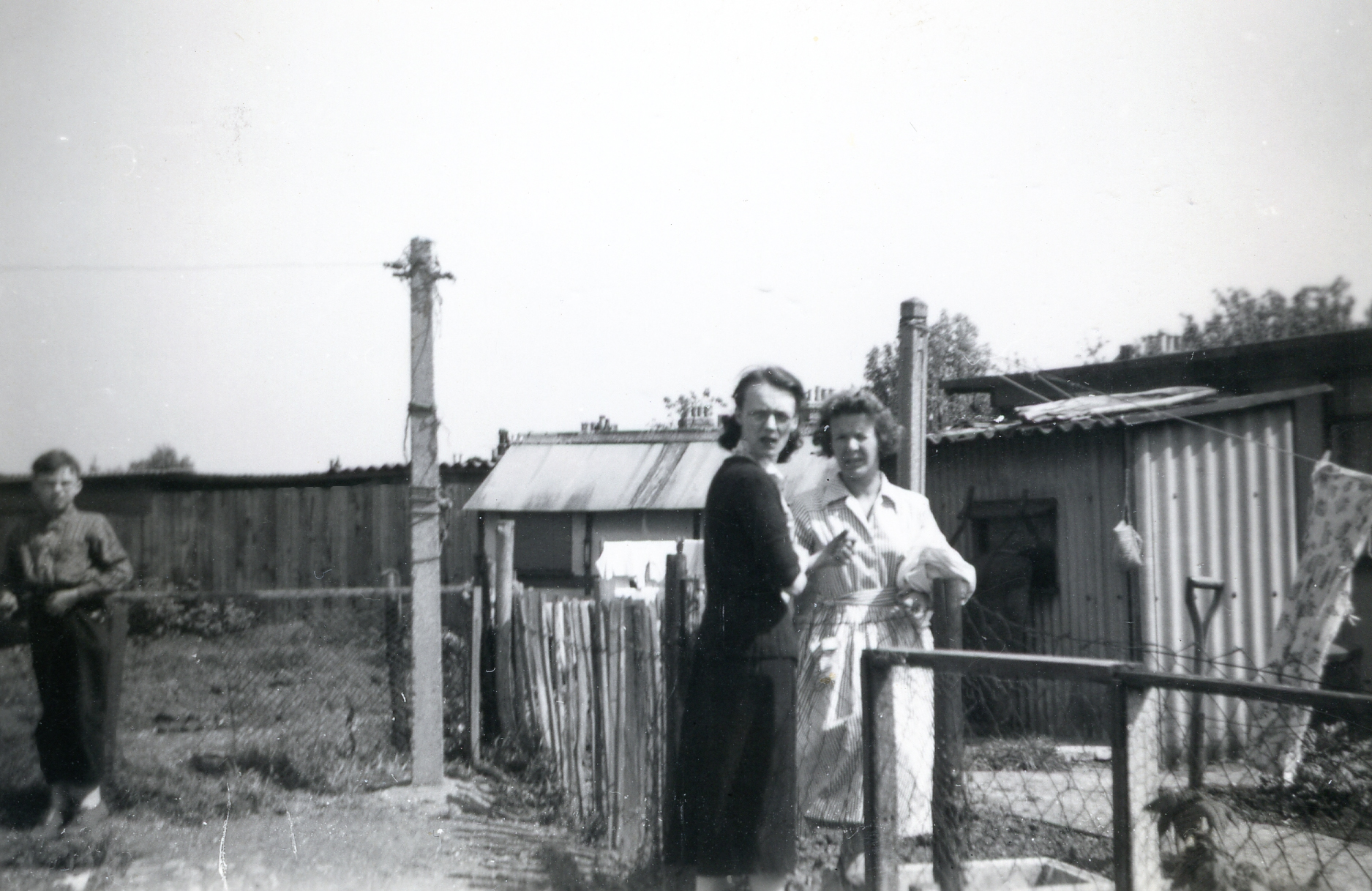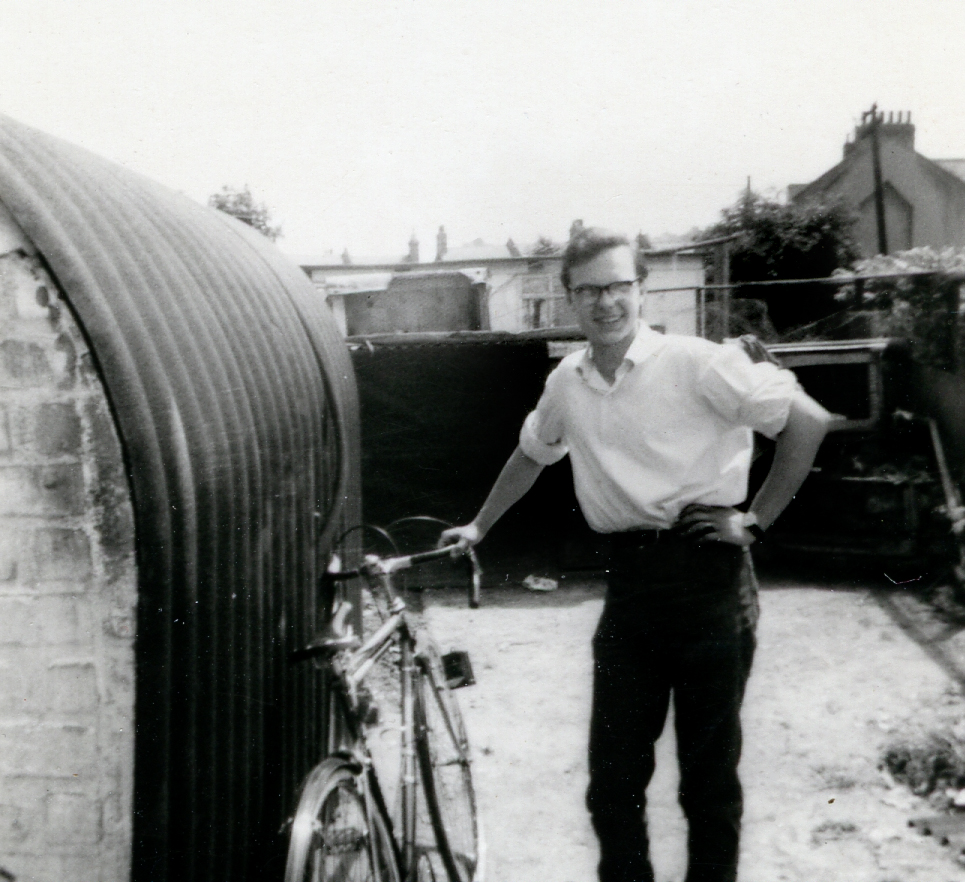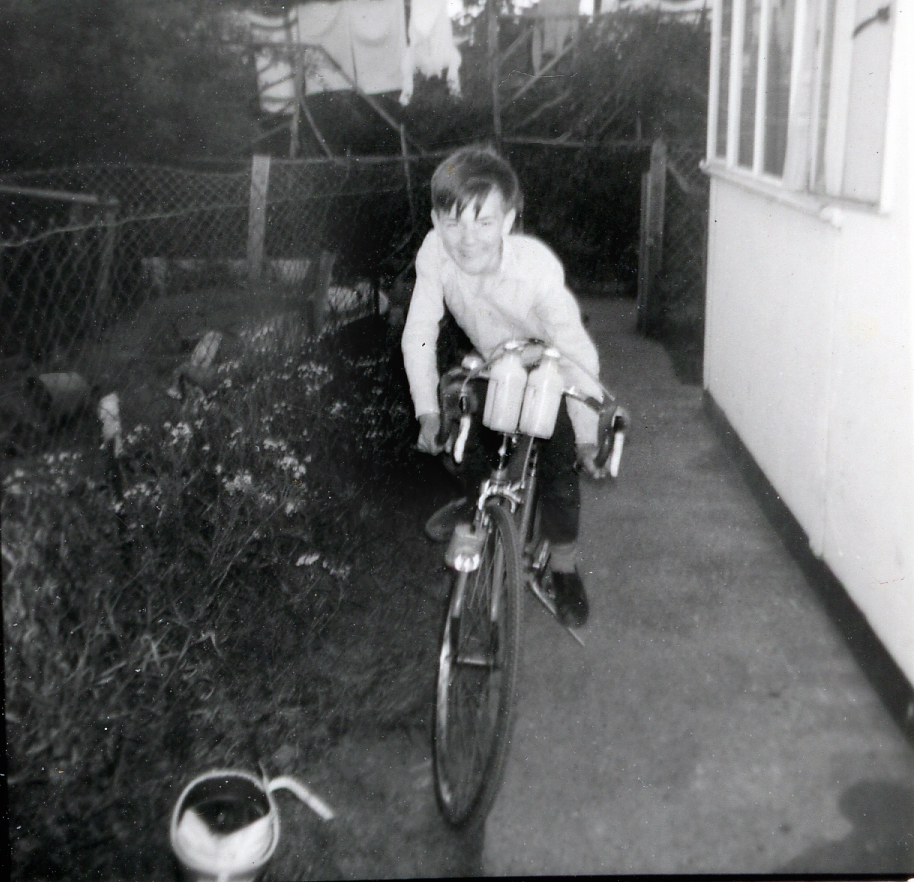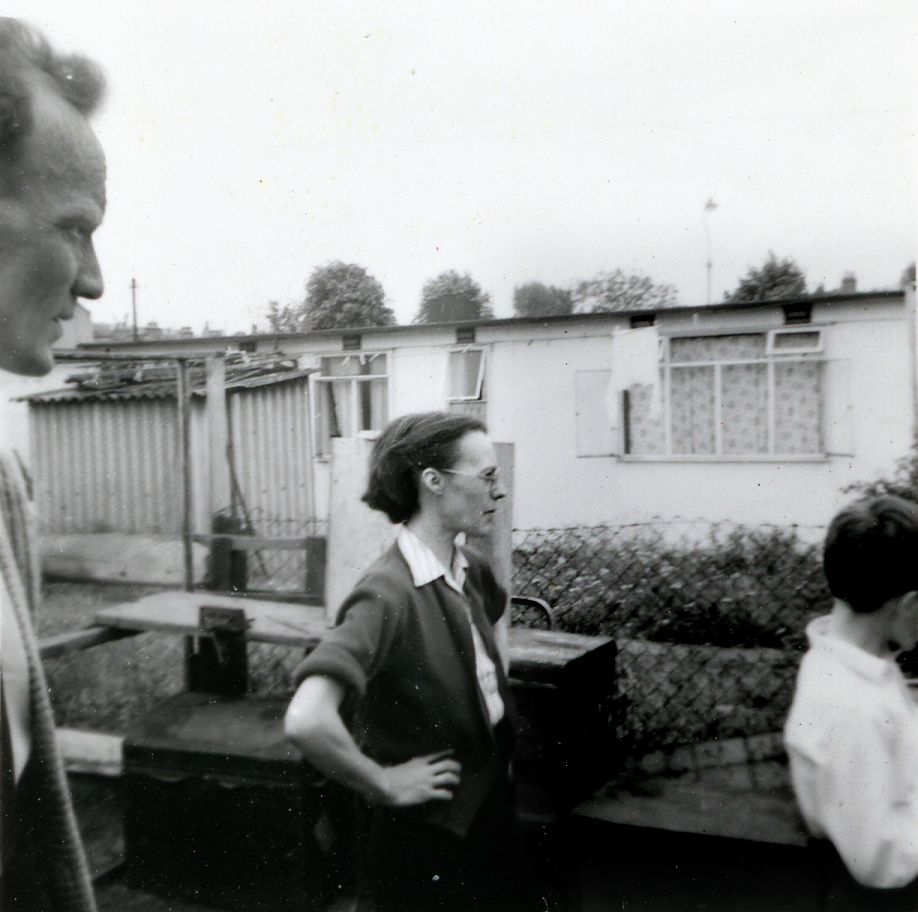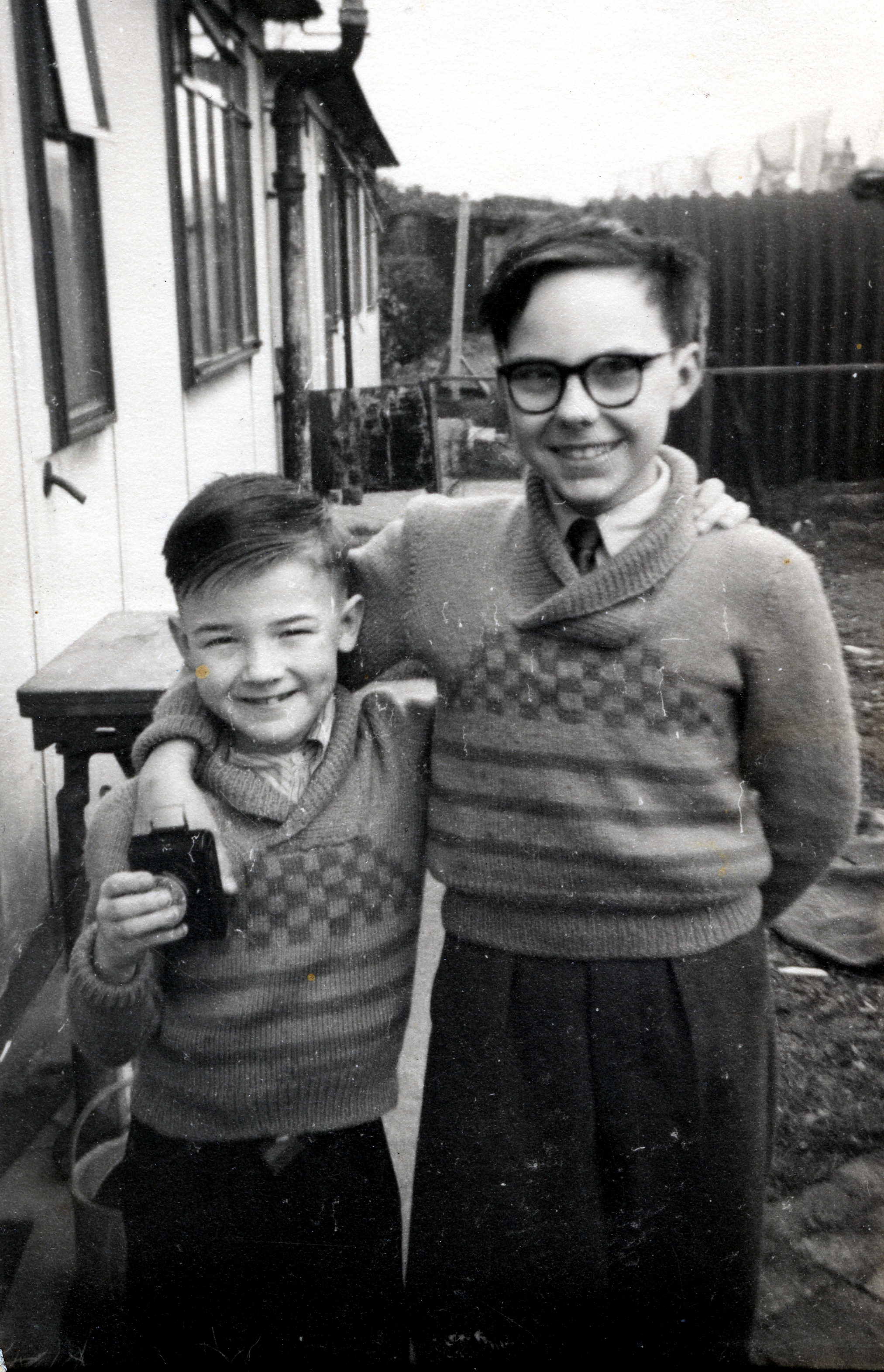 "Happy Memories"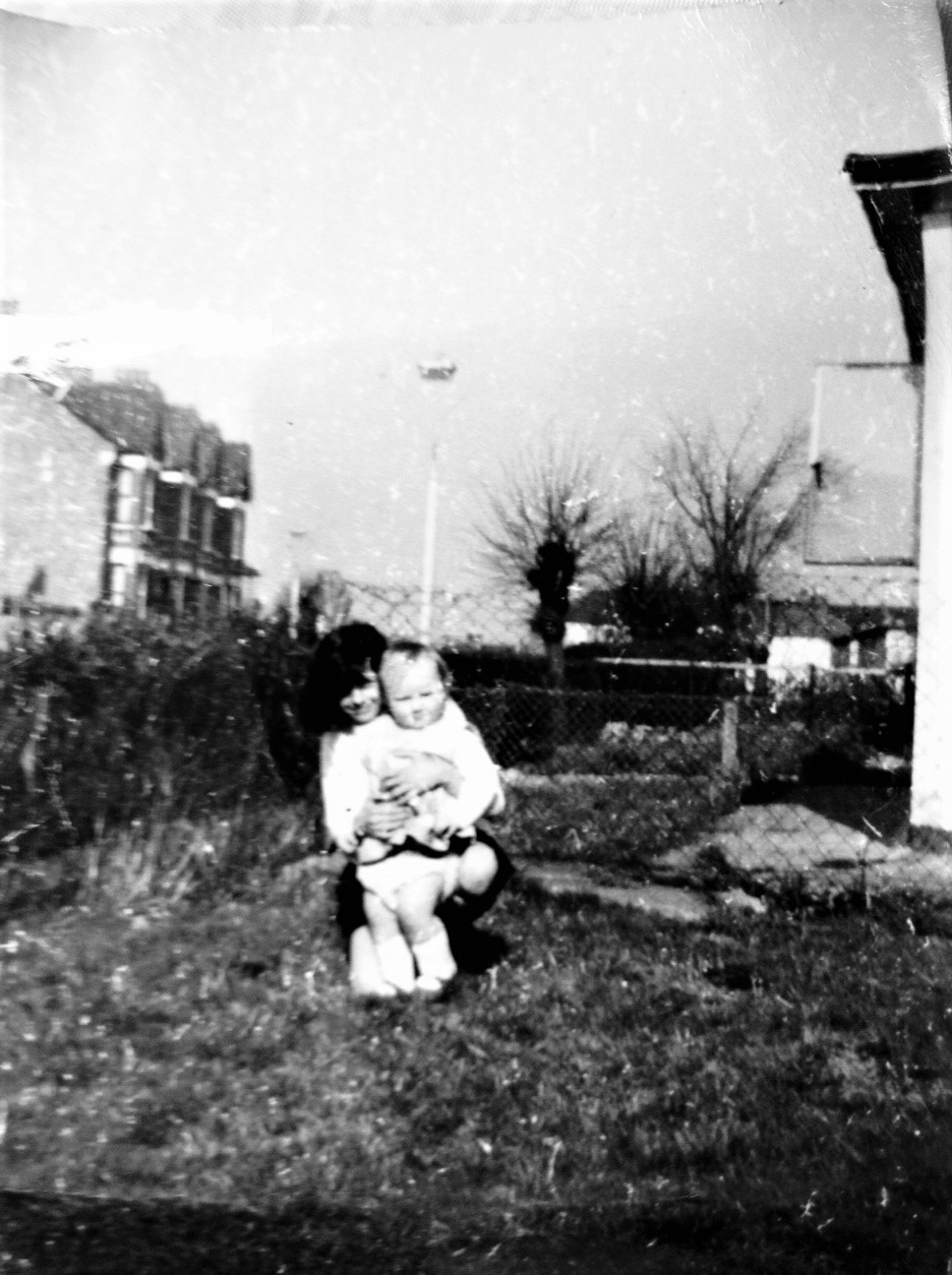 Front garden of the Prefab at 194 Underhill Road, East Dulwich, London, approx 1967 when Susan was about 12 years old (Photo courtesy & copyright  of Susan Denton (nee Kidd)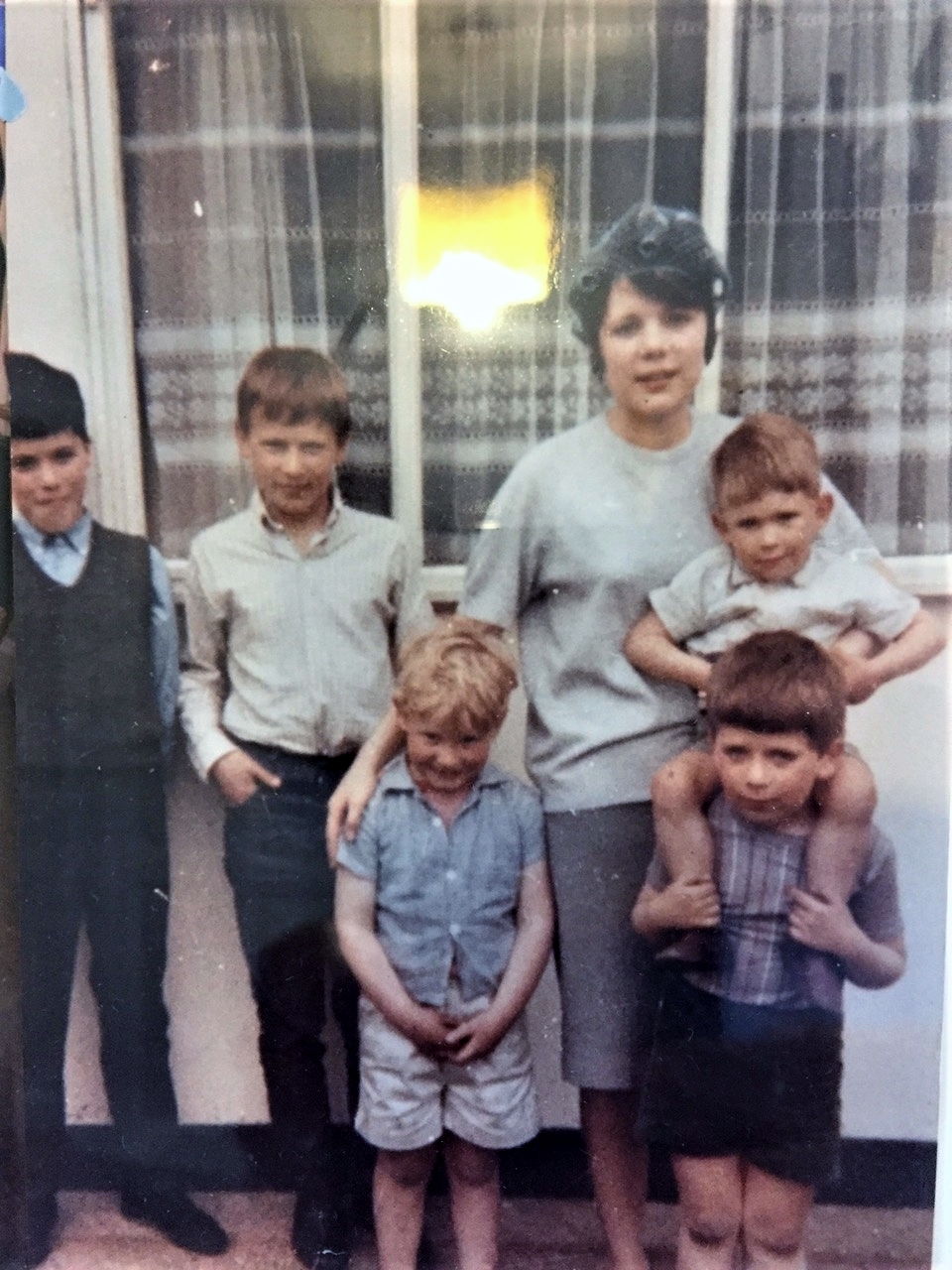 Taken outside our prefab in Upland Road, probably around 1965
L to R
Jim Davies, Micky Doyle, Terry Greenwood, Elaine Davies holding Timothy Moore on John Davies.
Photo courtesy & copyright of John Davies
Prefab Homes (Shire Library)
Paperback
– 10 Oct 2014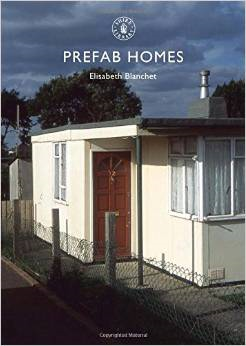 In 1944, Winston Churchill promised to manufacture up to 500,000 prefabricated bungalows to ease the housing shortage after the Second World War. Made in factories, over 156,000 temporary prefabs of a few designs were delivered to eager Local Authorities. They were nicknamed Palaces for the People. With convenient kitchens, bathrooms and heating systems, they proved popular. Intended to be demolished before 1959, prefabs were defended by residents who campaigned to keep their family homes and communities. Nearly seventy years later, the last of these two bedroom homes are being demolished. Elisabeth Blanchet tells us the history of these popular homes with gardens, shows their different designs, and providesa glimpse indoors. Through the stories and memories of residents, she reveals the communities who were pleased to live in the prefabs, many of whom have for years been fighting local authorities efforts to demolish them.   Link to some interesting facts about Prefabs
http://en.wikipedia.org/wiki/User:Colin_68dots/PrefabSocial
  Link to Museum of Wales – Prefab http://www.museumwales.ac.uk/stfagans/buildings/prefab  
 Prefabs in Lordship Lane (1997)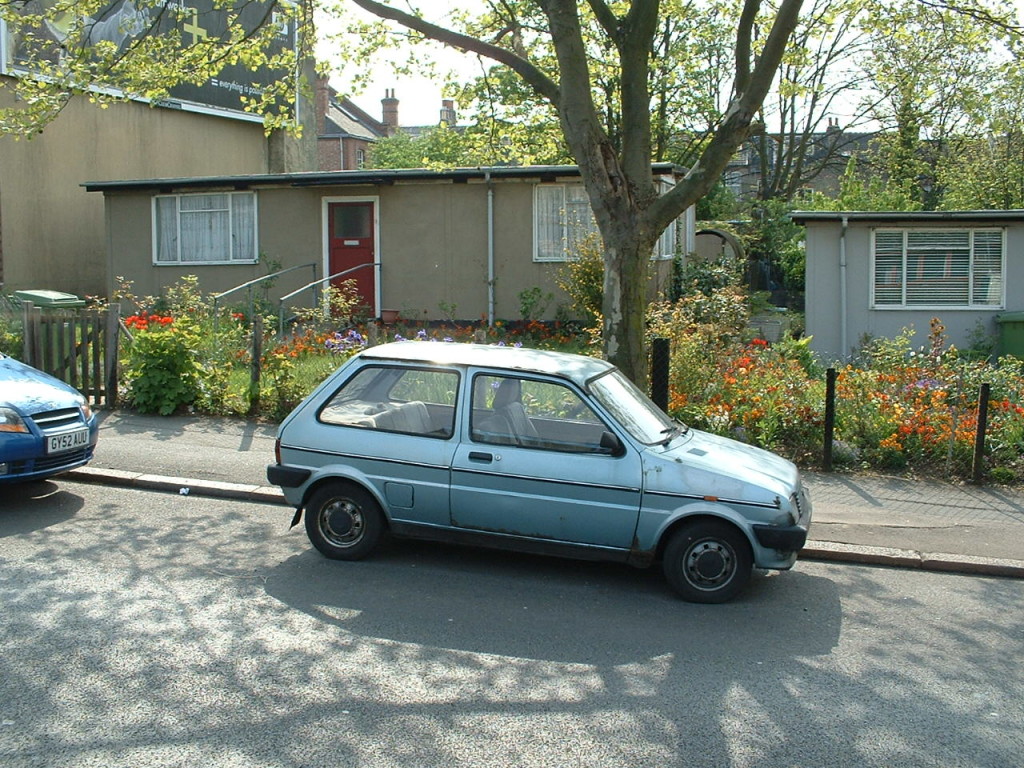 Prefabs in Lordship Lane (2014)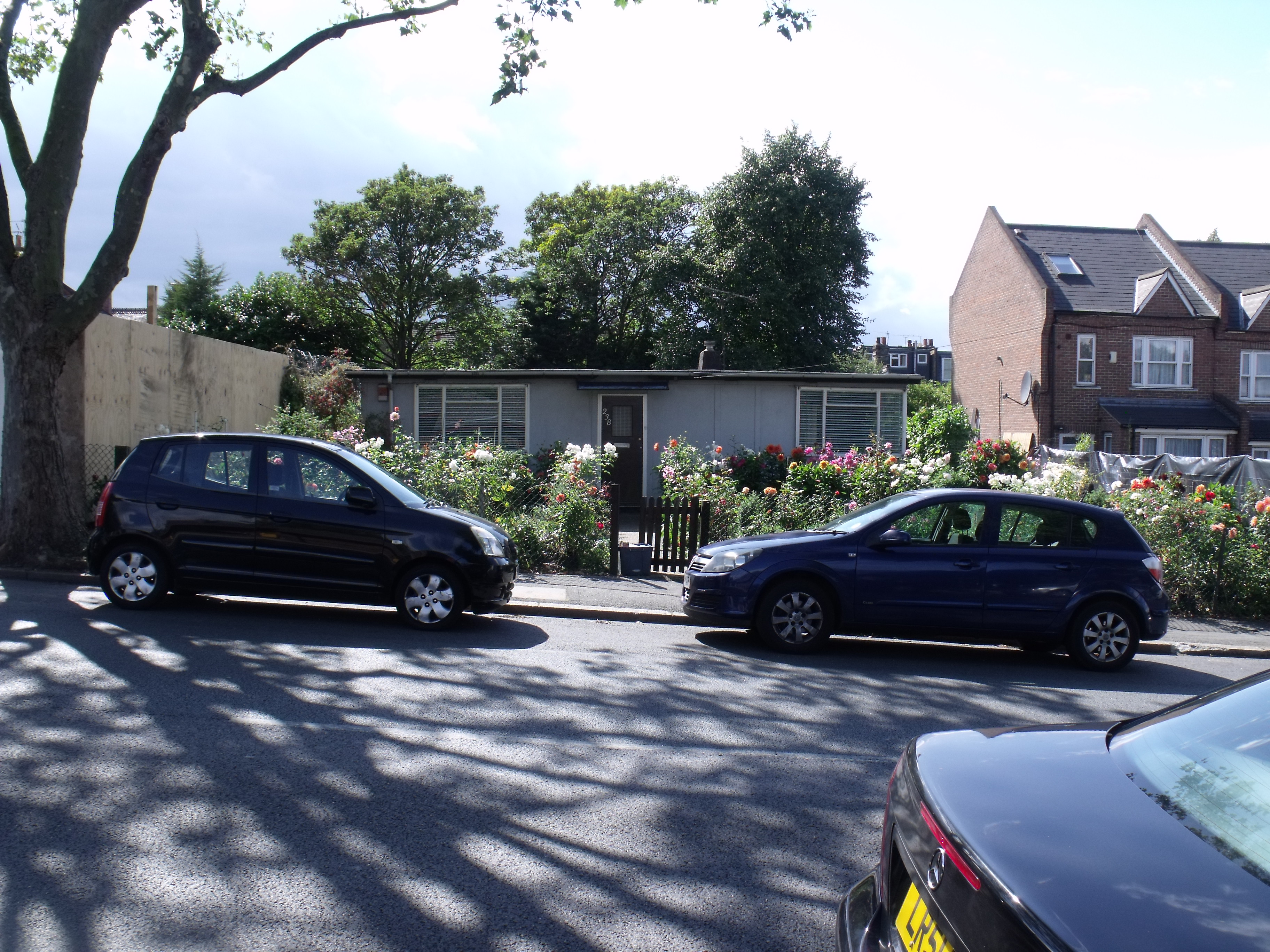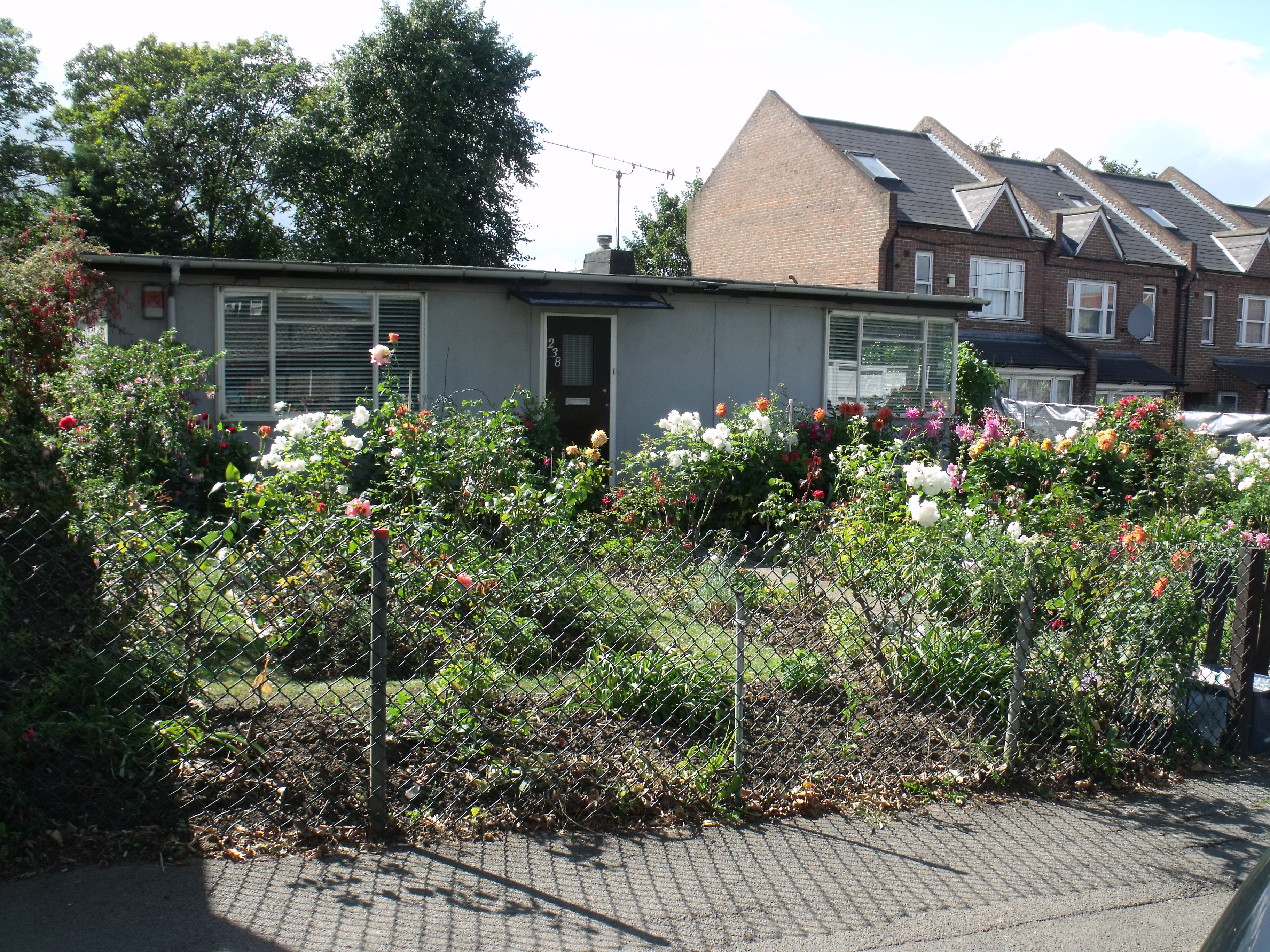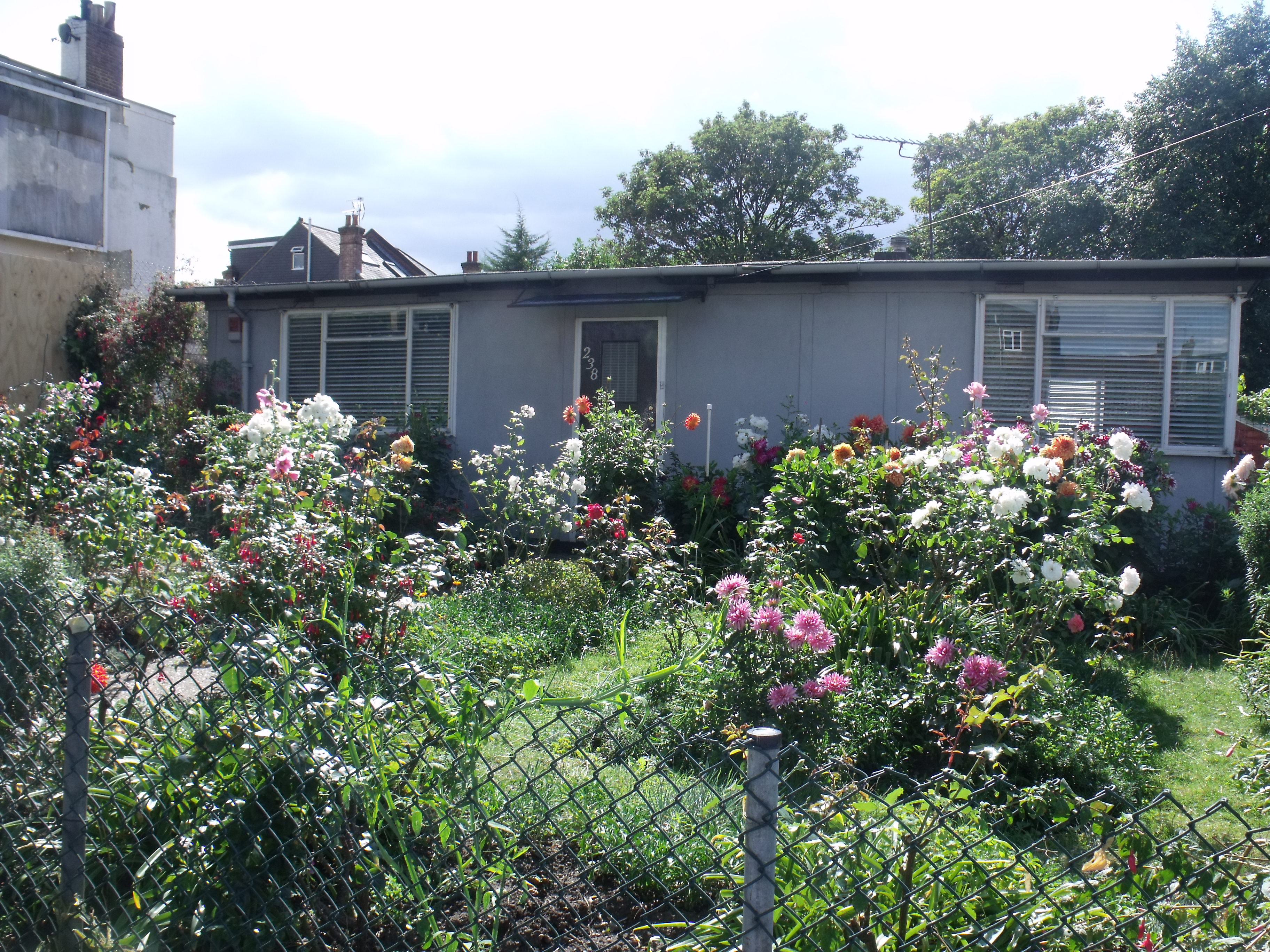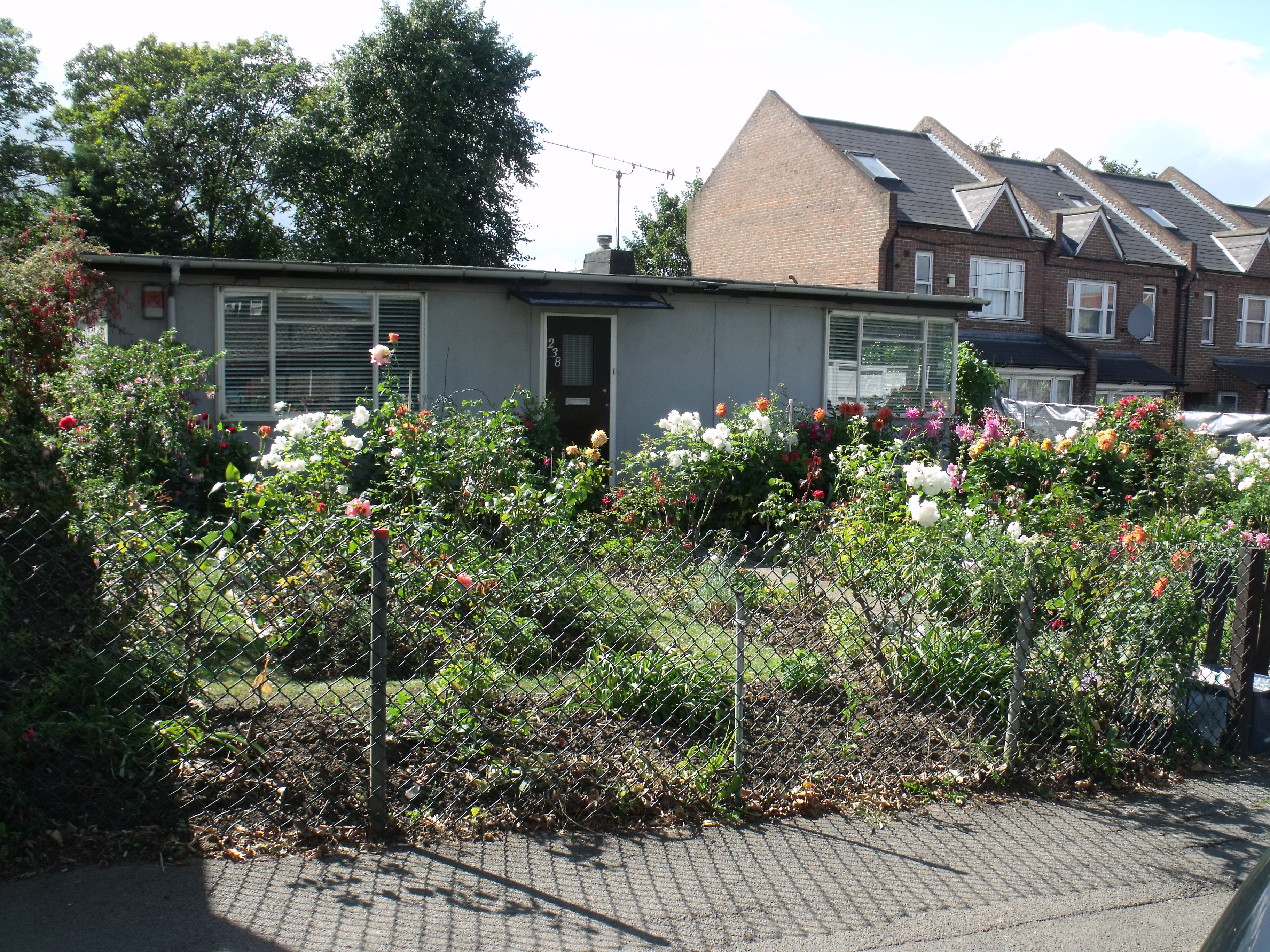 The photo below shows the Friern Road Prefab Garden Winner and was very kindly uploaded to this site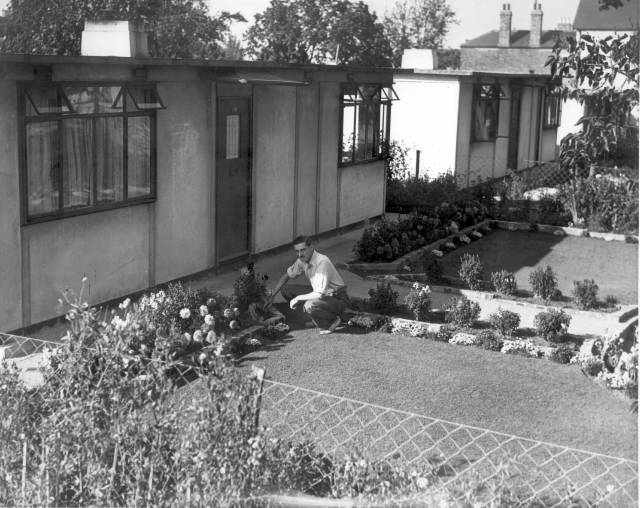 Palaces for the People by Greg Stevenson – A fantastic book written about Prefabs – This book at the moment is out of print although you can pick a copy up from time to time, these books are not cheap, one was on Amazon recently for £159 – 00 + £2.80 P&P, there is another copy on Amazon at the moment (3/11/13) for £45 – 00, there is a possibility the Publishers might print this book in the near future. There is a lot of interesting photos & facts in this book, well researched and well written.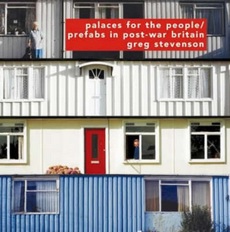 One of the most famous employees who worked on the council lived in a Prefab. Francis Rossi, Lead Guitarist & Singer with Status Quo lived at 200 Underhill Road  in 1966.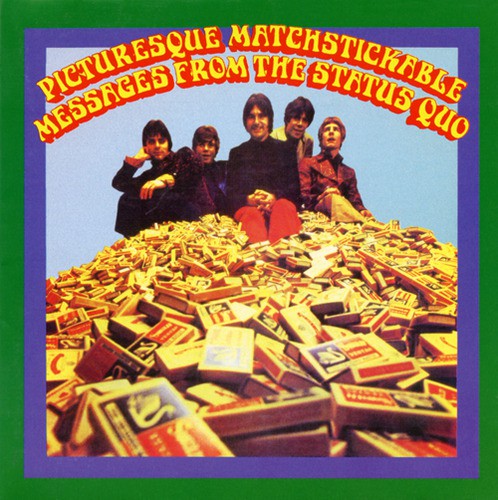 In 1966 Francis Rossi was not only a struggling musician but he was also my next door neighbour at 200 Underhill Road, a prefab in East Dulwich, South London. Francis had moved in with his girlfriend Jean Smith, who would soon become his wife. By now Camberwell Borough Council had become Southwark Council, Francis needed a job to bring in some money as his wife Jean was expecting their first child, Simon, My Dad, Fred Chinery, was a Foreman on Parks & Open Spaces at the time and got him a job on the council, cutting grass on the Lordship Lane Estate. I was 14 years old when I first met Francis, he was about 17, we soon became good friends, oddly enough my girlfriend at that time was Doreen Lancaster, the sister of Alan Lancaster, Bass Player with Status Quo.
As Francis got more and more gigs the more time he took off work, eventually my Dad (Fred Chinery) sacked him. The day Francis got the sack was the day he began writing "Pictures of Matchstick Men" and the rest is history, Francis has since told me that he loves telling that story, even on the first page of his concert programmes is written -Previous Occupation – Grasscutter for the Council.
Thats me (John Chinery) at the front, in the garden behind me, on the left, Mrs Smith with her daughter Jean, who would eventually marry Francis Rossi, Lead Guitarist/Vocalist with Status Quo. When Francis wrote "Picture of Matchstick Men" he painted white matchstick men along the back wooden panels behind the clothes line prop that you can see in the above & lower photos.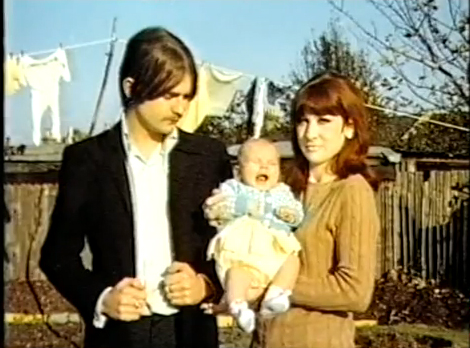 Jean & Francis with baby Simon in the back garden of their Prefab at 200 Underhill Road (approx 1967)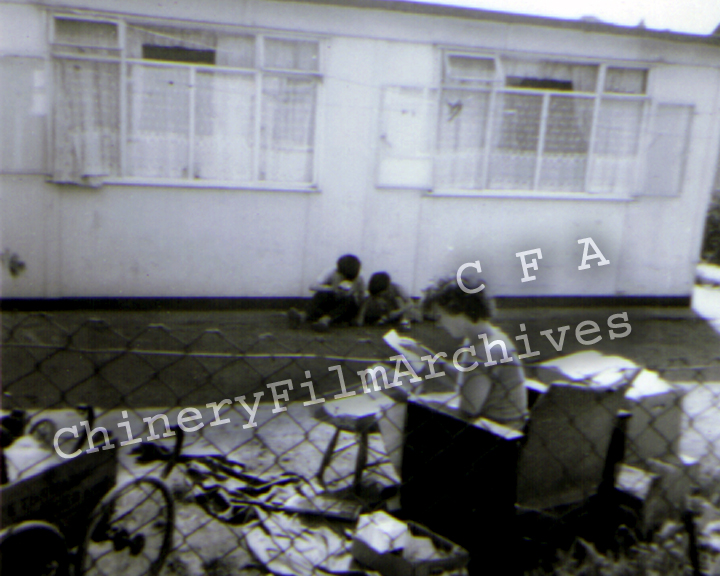 This is the rear view of the Prefab at 196 Underhill Road, sadly all these Prefabs have now gone, an Elderly Peoples home was built on the site where the prefabs 194, 196, 198 & 200 once stood.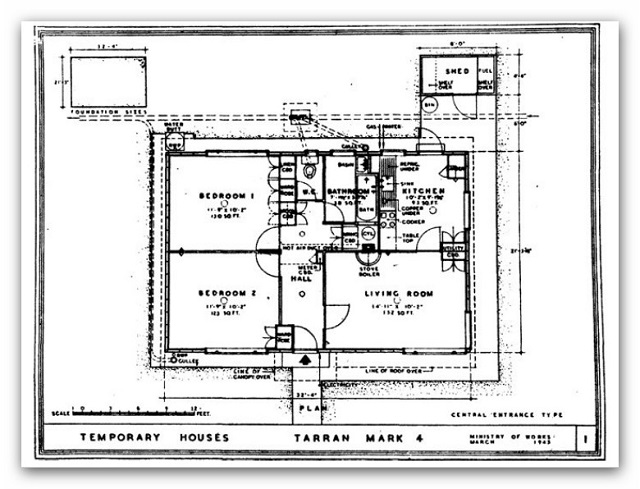 ABOVE IS A LAYOUT PLAN OF THE PREFAB I LIVED IN, although I think ours was a Uni-Seco.
The dimensions of the rooms can vary slightly depending on the make and model, whether the prefab had a side or central entrance or a separate toilet. However they all conformed to the minimum square footage (635 sq ft) of the prefab design:
Bedroom 1 11 ft x 9 ft 8 in
Bedroom 2 12 ft 1 in x 11 ft
Living room 14ft 4 in x 11 ft
Kitchen 11 ft x 9 ft 3 in
Bathroom 11ft x 5 ft 6 in
275 Underhill Road, this photo was taken in 1998
In the photo below a Bus stop now stands, buses never use to run up Underhill Road in the 1960s/1970s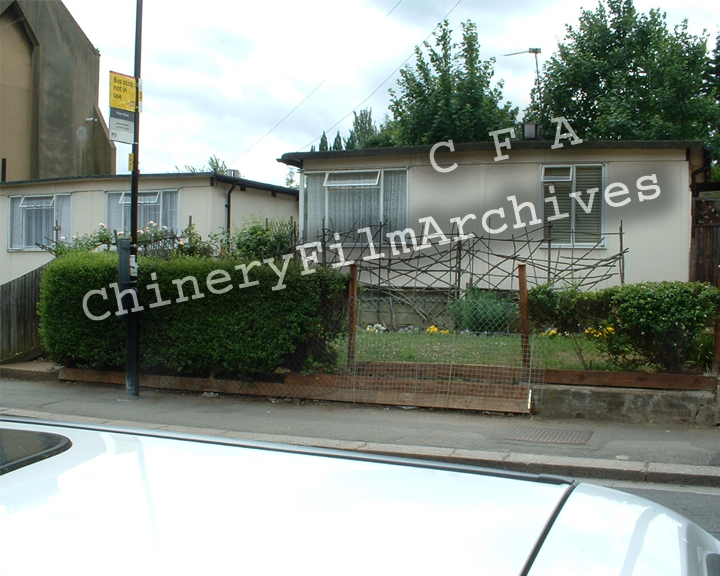 Prefabs in Underhill Road 2014
The next set of photos below are of 220 Underhill Road, a Prefab that was situated just past Friern Road and before the top of Henslowe Road, on the right hand side as you make your way down towards Barry Road, I think that Mr & Mrs Speck lived there with their son Robin who I knew in the 1960s. There was about 5 other Prefabs in the same area, Mr Chappell lived in one of the other Prefabs with his two very musically talented sons Kenny & Andy. I know Kenny Chappell had a fantastic voice, he played in many bands and recorded a few tracks in the recording studio, I went to see him one night when he played at The Green Man Public House in the Old Kent Road, that was back in the early 1970s, one of the songs he sang was Sugar Baby Love made famous by The Rubettes, I just could'nt believe he could sing those really high notes live, the last I heard he had married an American girl and was living in Florida, he said the music business had been very good to him, well done Kenny.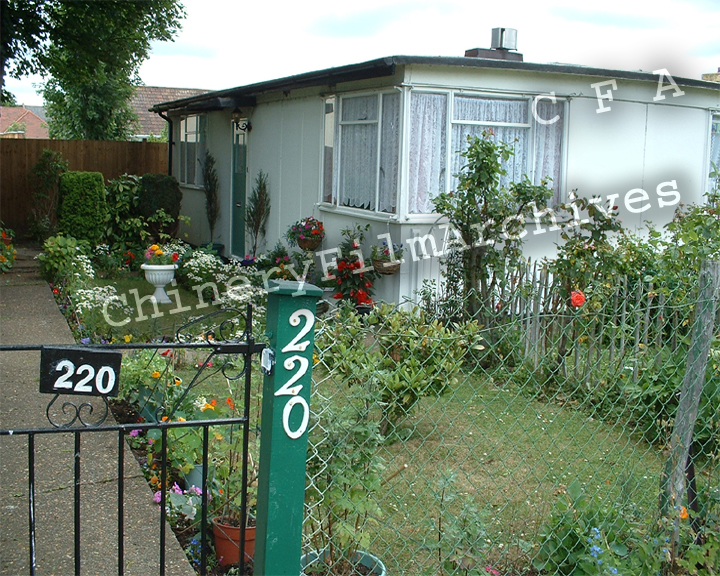 Sadly none of these Prefabs are left, I think they were demolished one or two years after these photos were taken in 1998, or possibly before.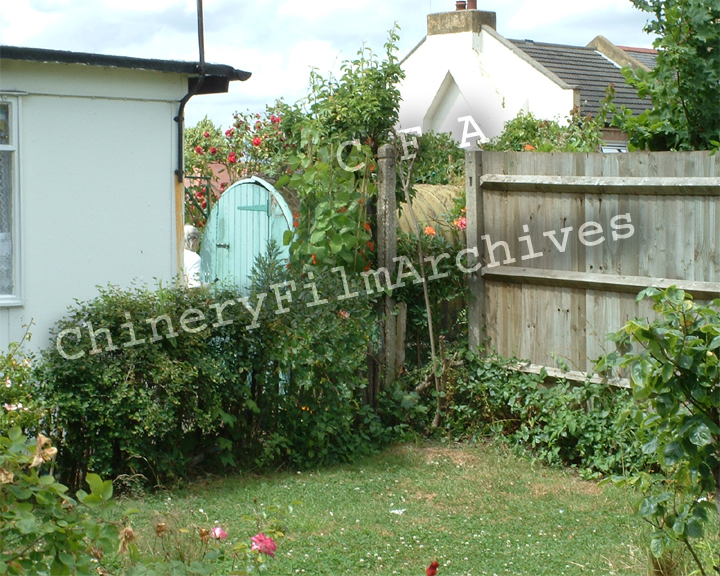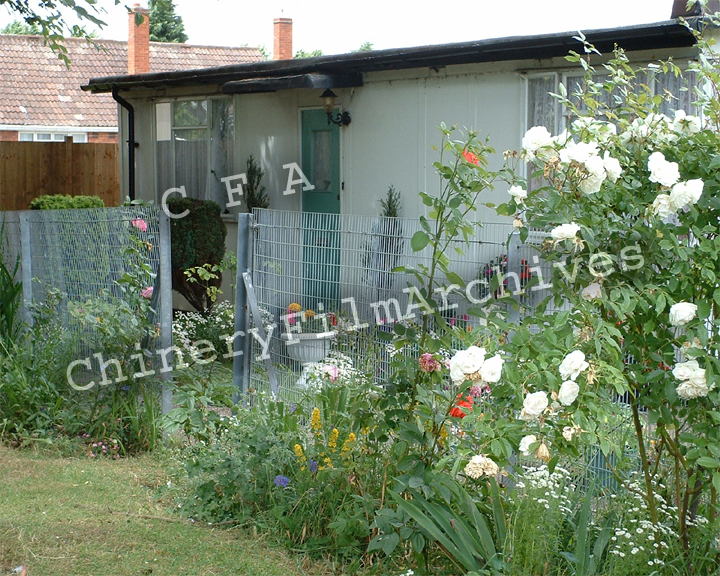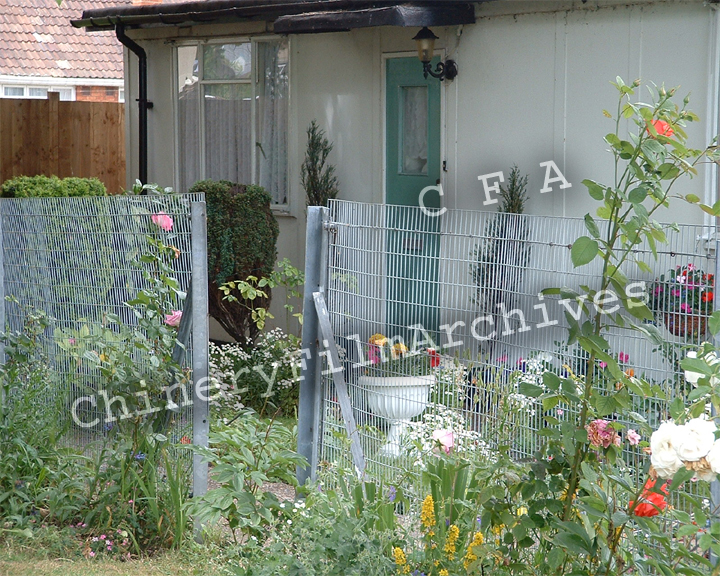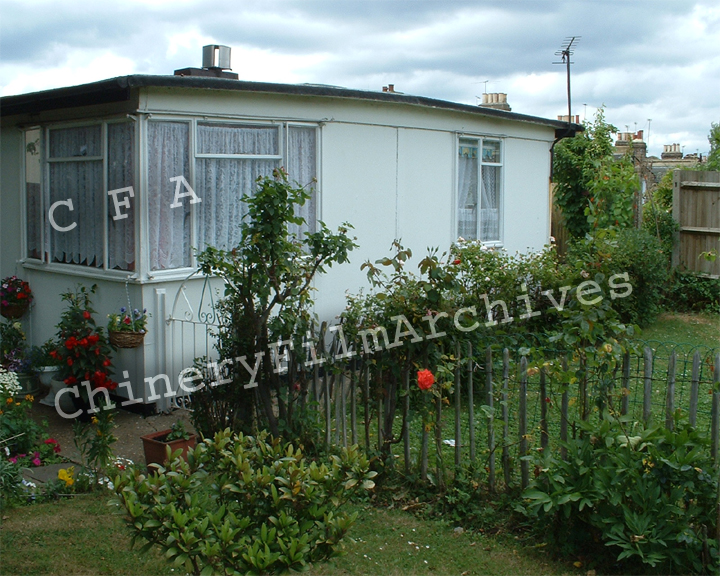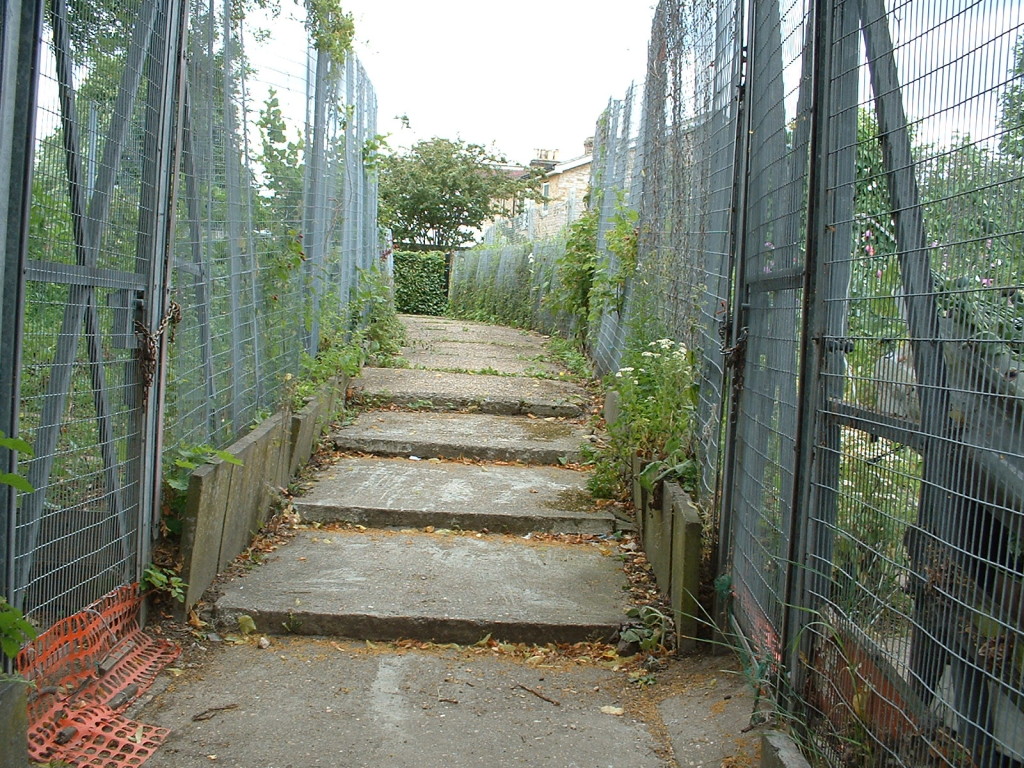 The above photo shows the pathway that once led to the Prefab 220 Underhill Road.
The site where the prefabs 194, 196, 198 & 200 Underhill Road once stood, can be seen below on the left of the photo behind the Friern Road sign.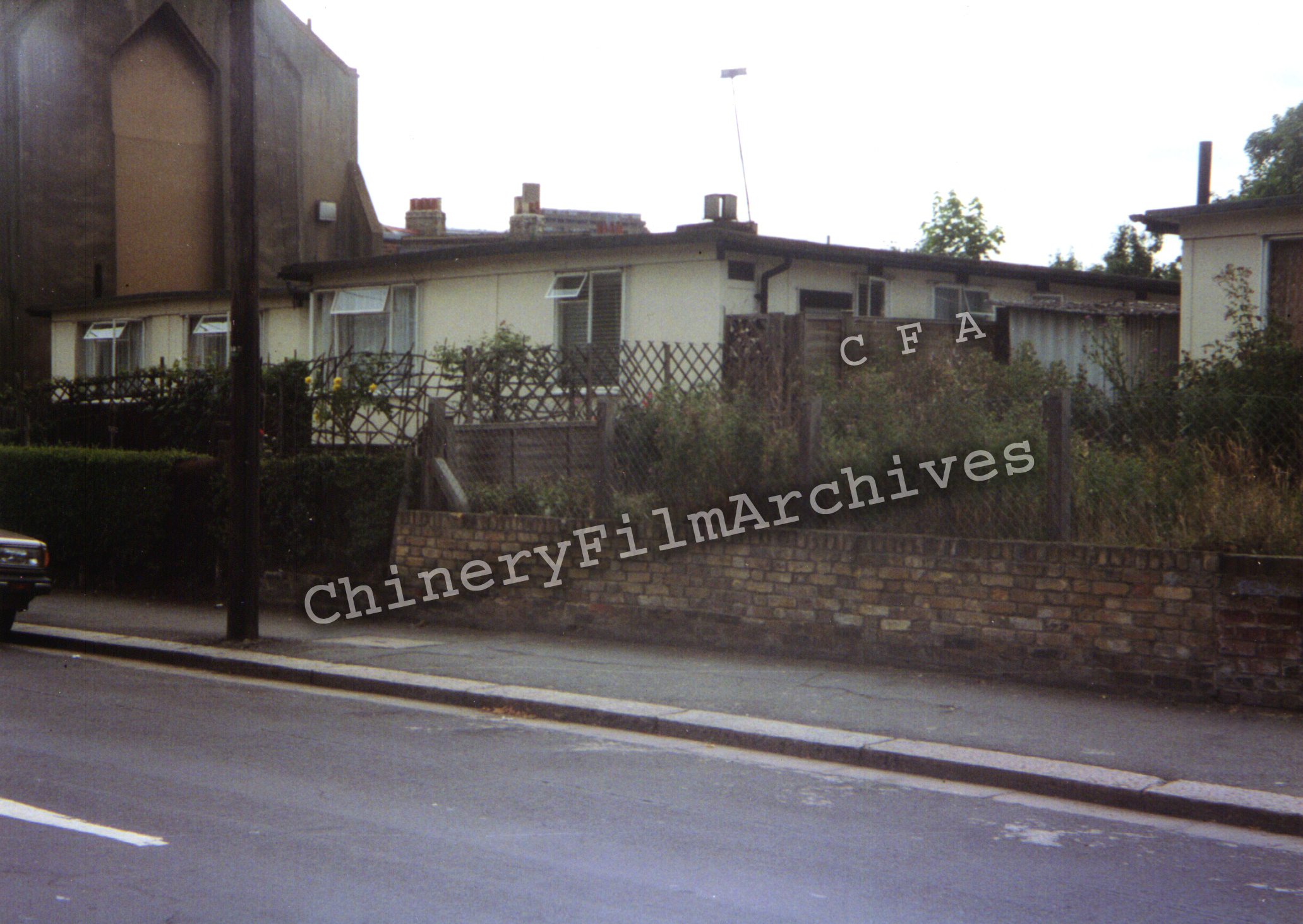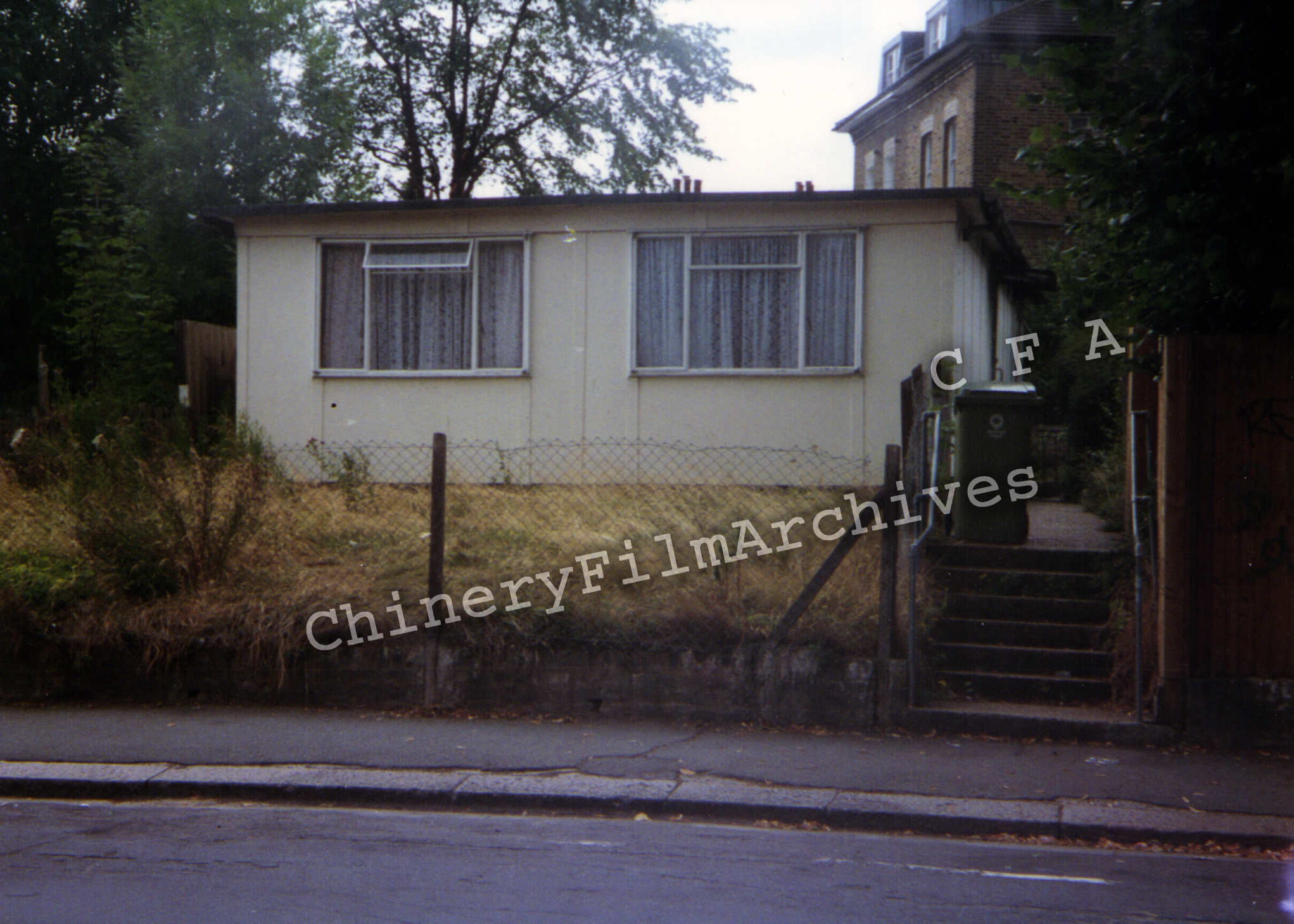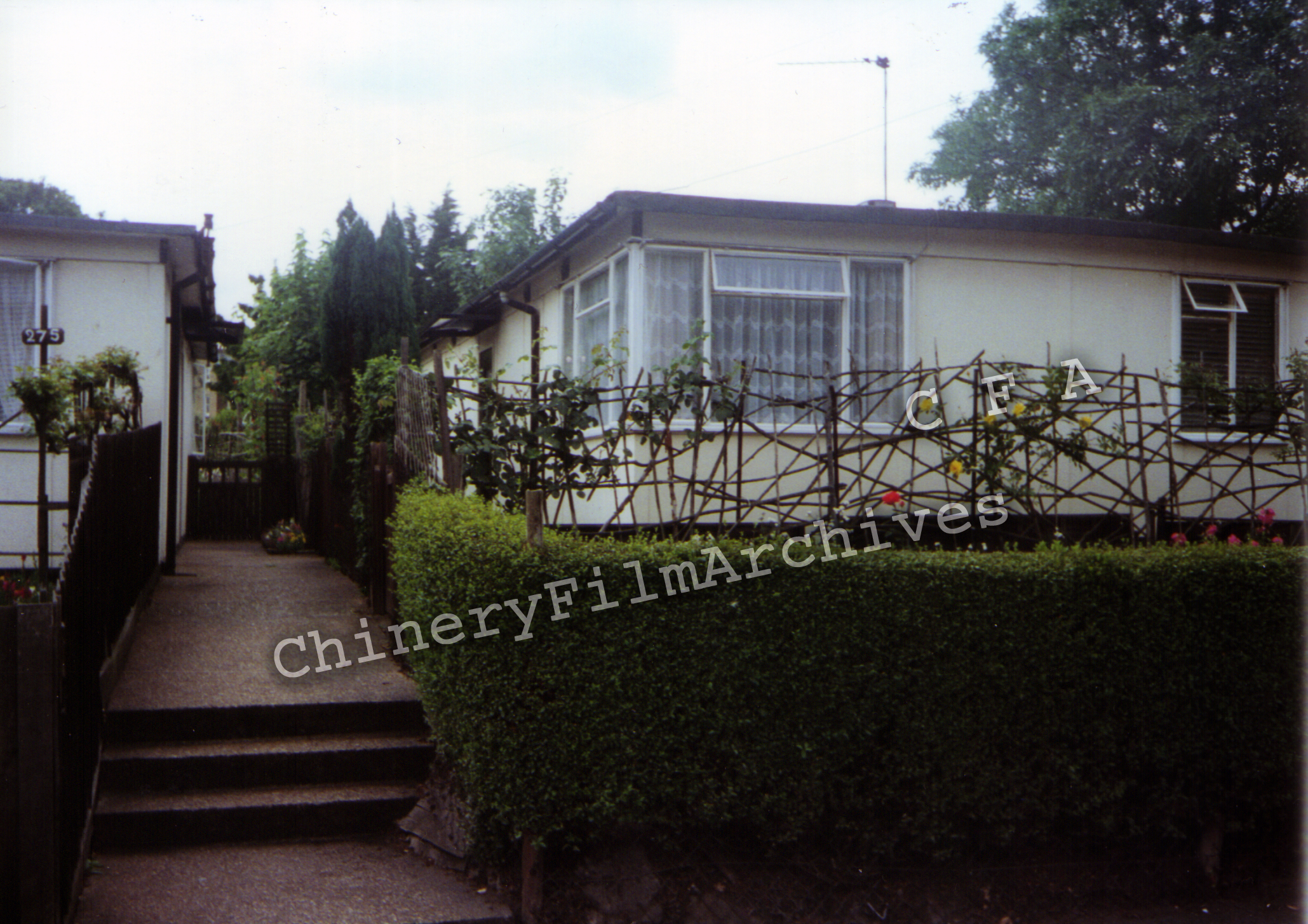 The following photos were taken 2012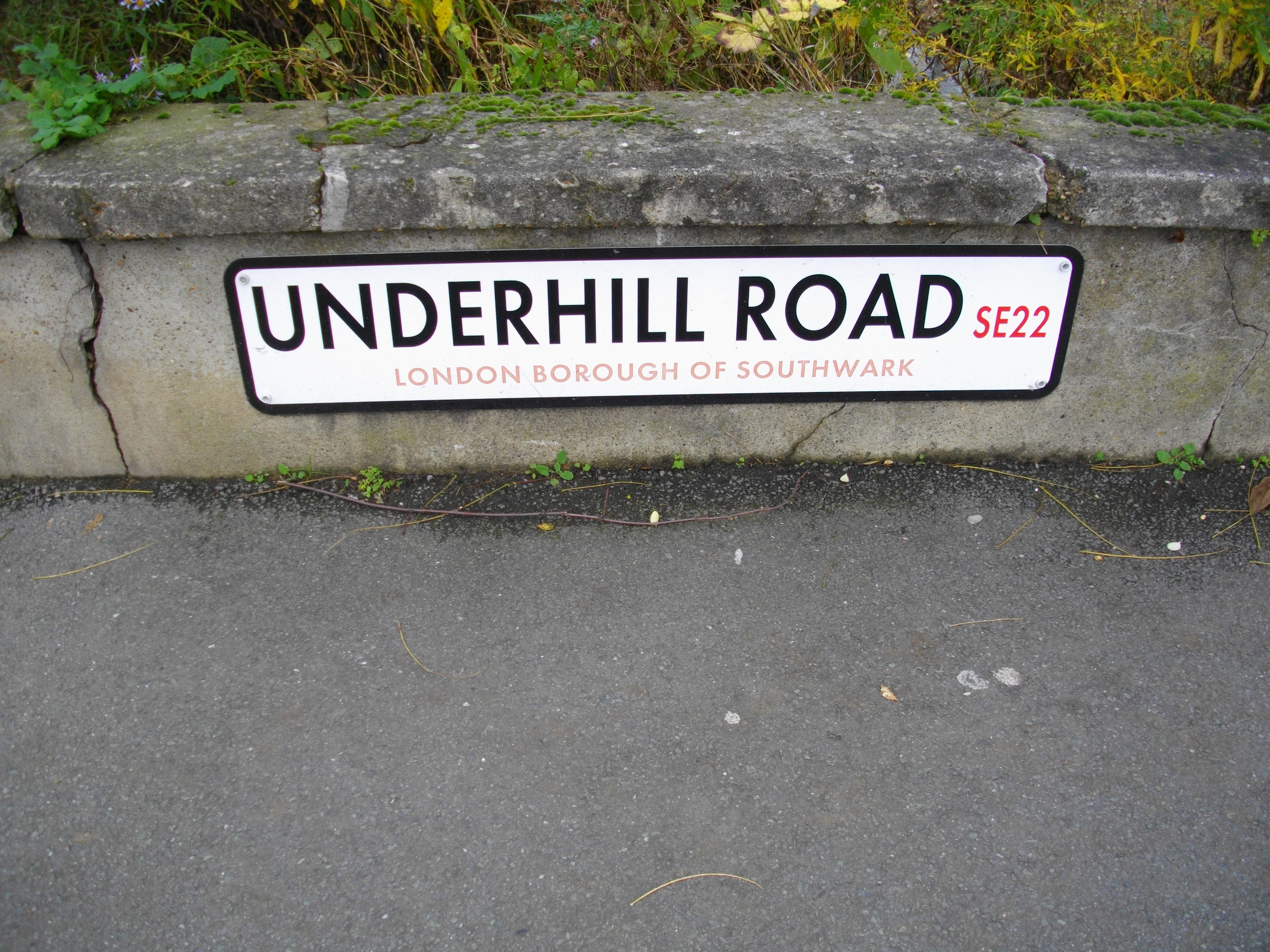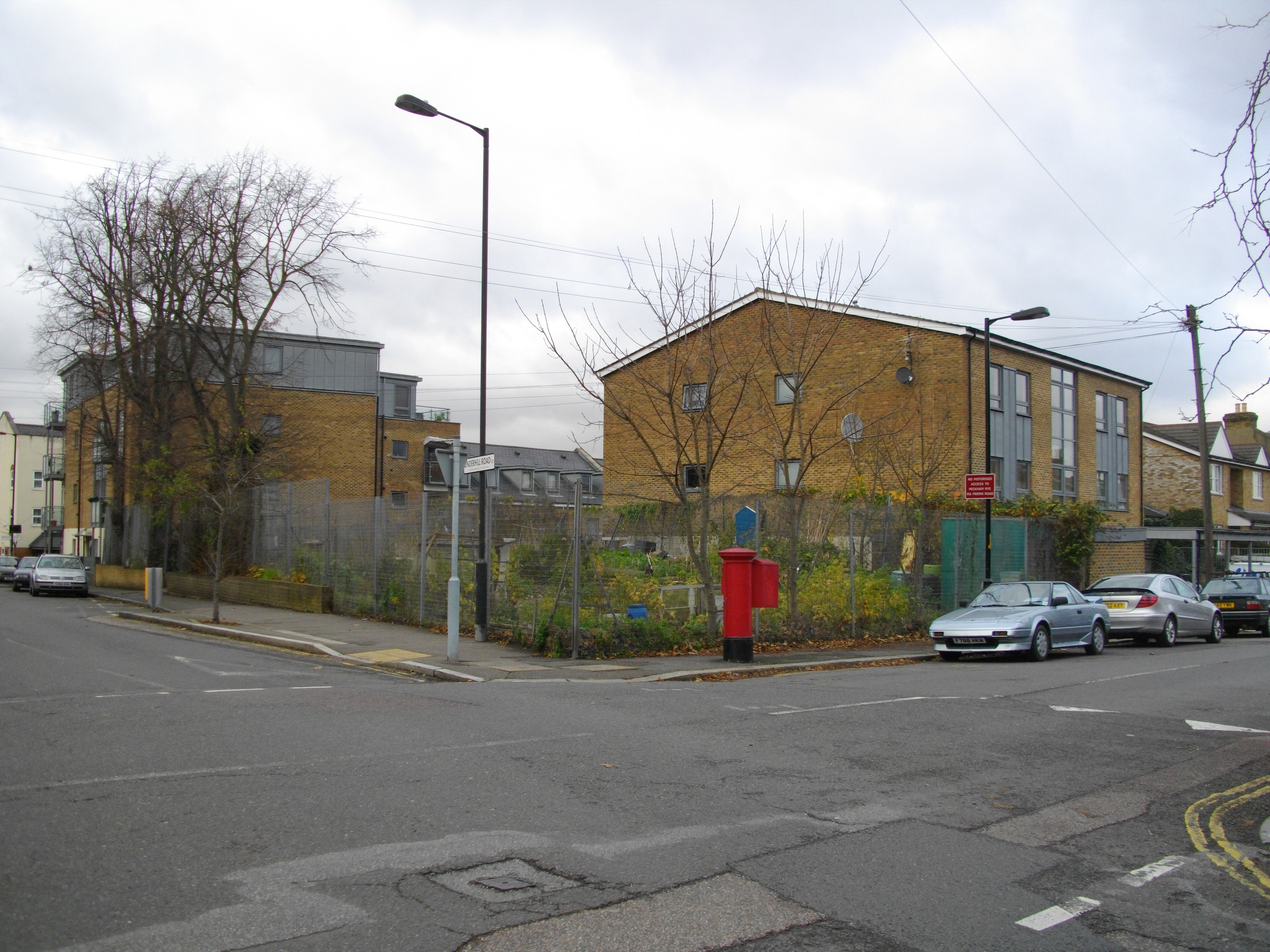 Underhill Road/Friern Road junction where Derek Stores once stood in the early 1960s and the site where Prefabs once stood, 220 Underhill Road was one of them, a photo of that Prefab can be viewed further up this page.
A short film by Elizabeth Blanchet – "Palaces for the People"


Copyright – ©  Important Notice – Please note all material on this website, photos, information & design is protected by owner copyright. It is an offence to use any of the material from this website without the owners permission.©