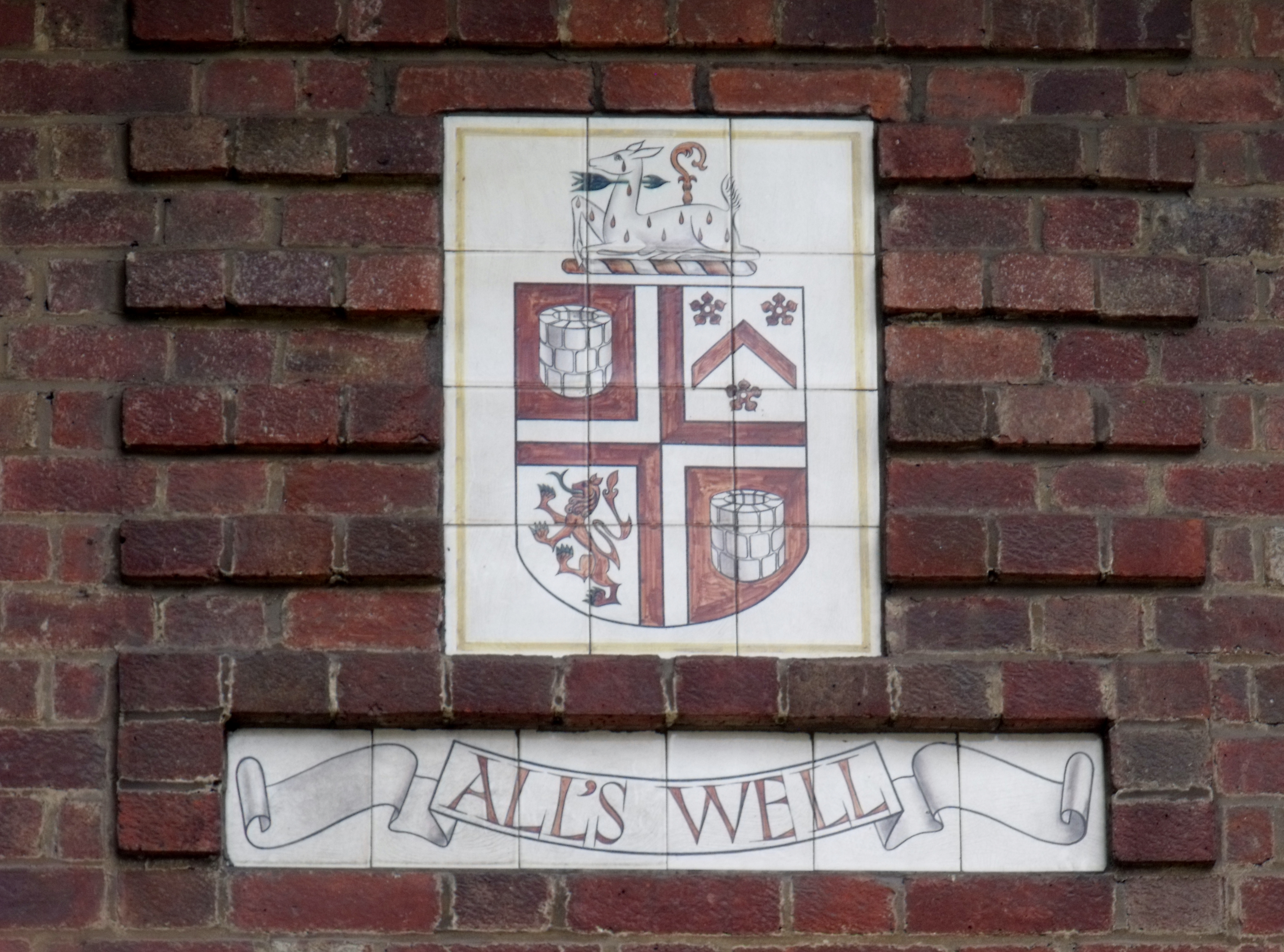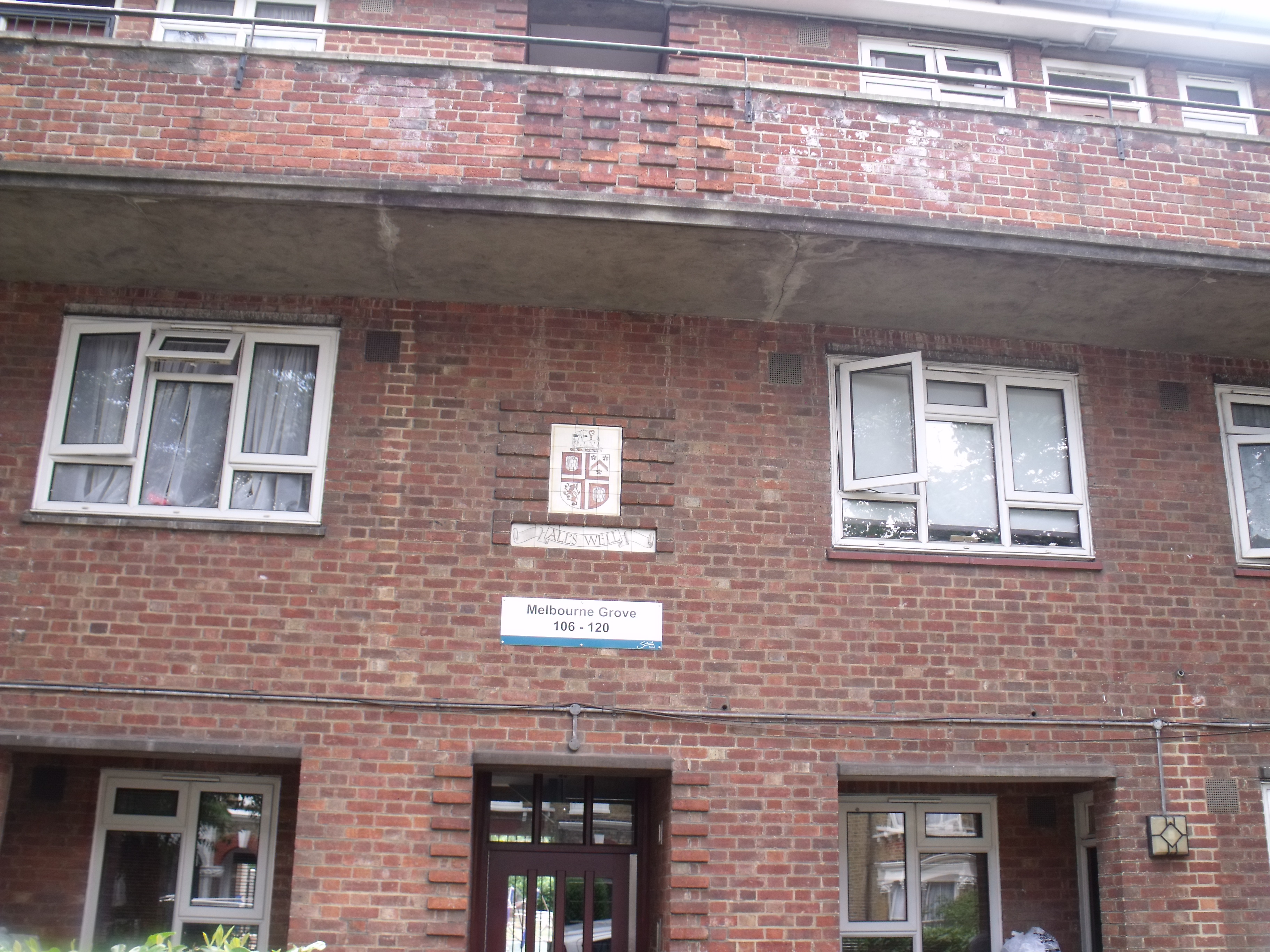 Melbourne Grove Flats 2015
(with the original Camberwell Borough Council Coat of Arms)
Memories from Members of the Peckham Society (Very Interesting)
http://www.peckhamsociety.org.uk/letters/index.html
Lucas Gardens 1997
http://www.londongardensonline.org.uk/gardens-online-record.asp?ID=SOU054#
Kings Grove, Peckham 1953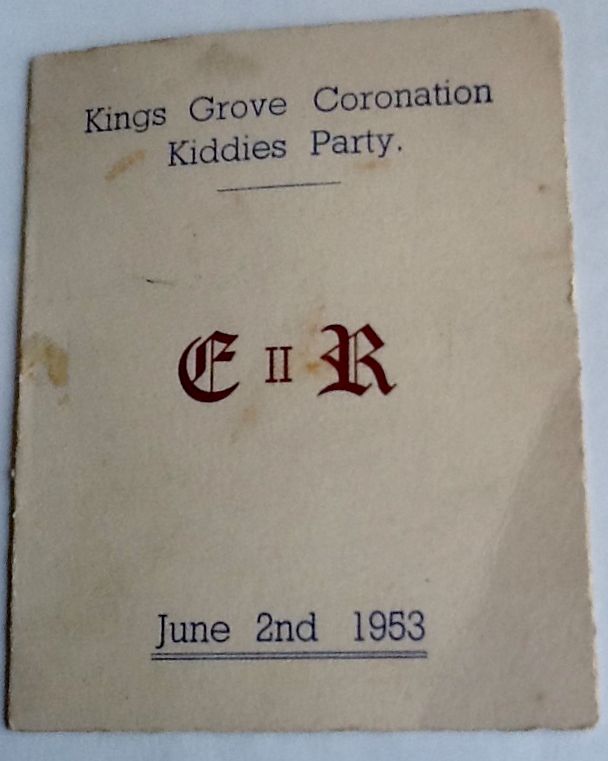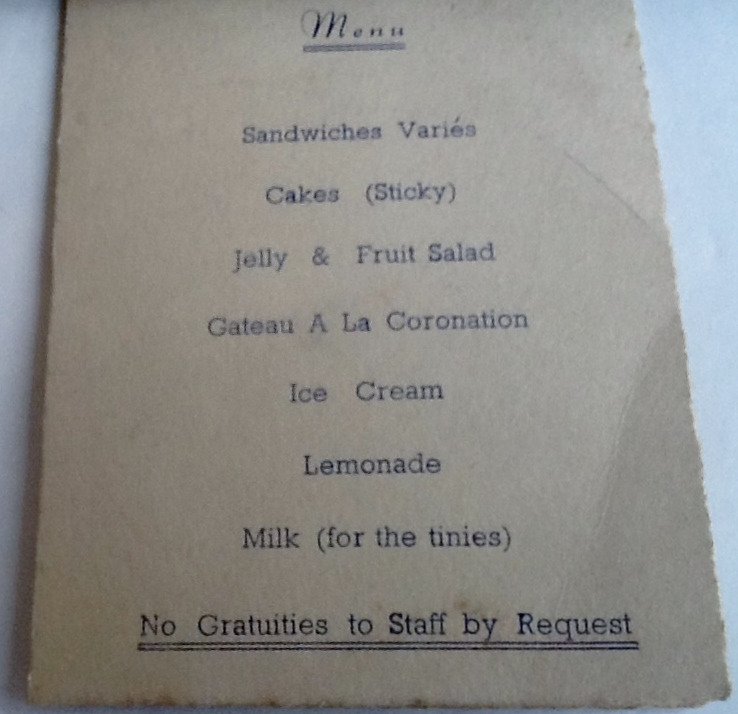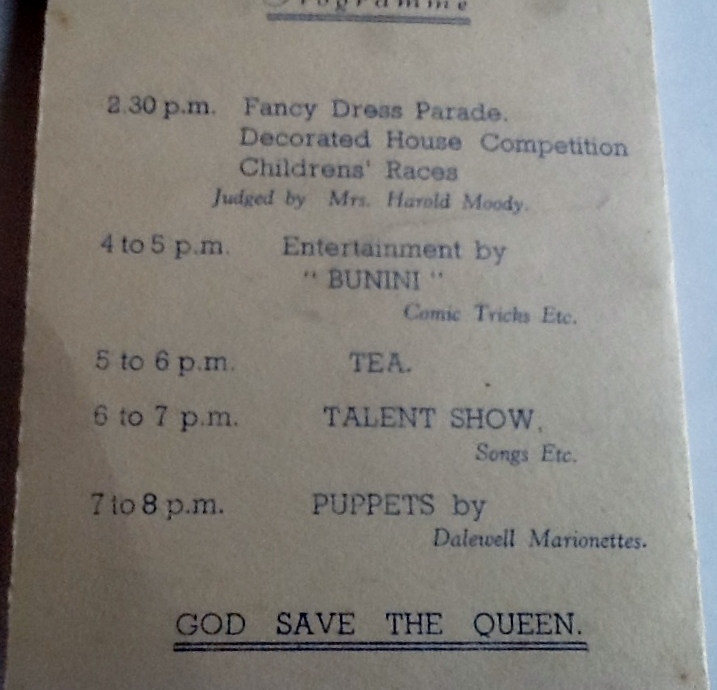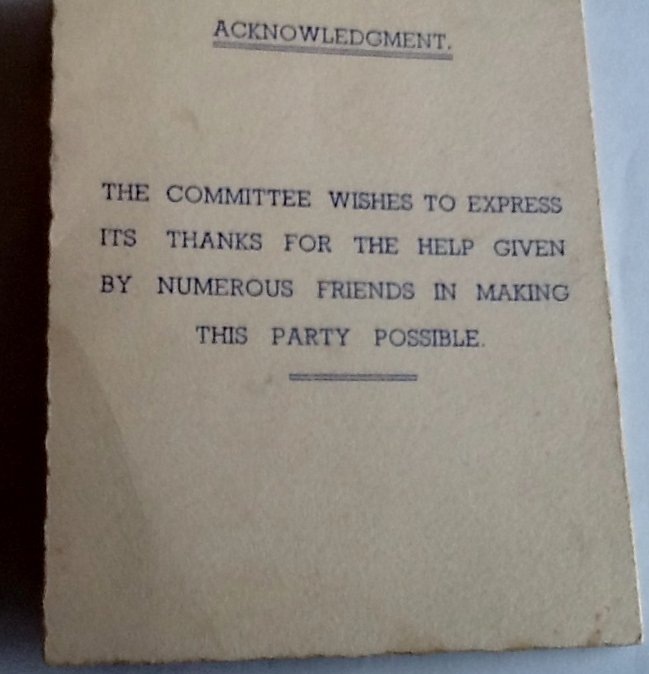 Photos of Kings Grove, Peckham, 1953                                                                  (courtesy & copyright of Barrie Hamond 2014)
The photo below is a  view looking up Underhill Road from the Parade of Shops in 1997, as you look up to the right you can just see Banfields Wood Yard, which sadly has been replaced by more flats, I remember my Dad always buying his wood from there when I was growing up in the late 1950s early 1960s.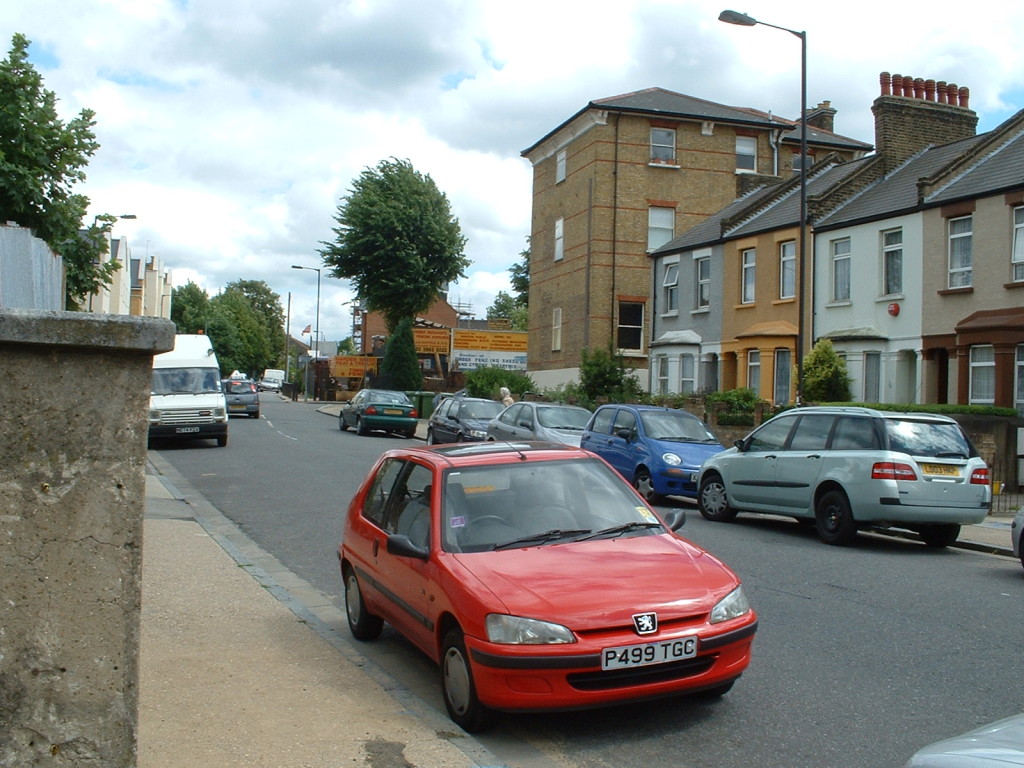 Camberwell
1977 Jubilee Street Party in Geoffrey Close, Camberwell Green
Copy & Paste Link below to London sound recordings – Camberwell Street Party 1946
http://www.soundsurvey.org.uk/index.php/survey/radio_recordings/1940s/2096/
VE and VJ Day Street Parties on Ridsdale Road, Anerley SE20 (1945)
(copyright London Screen Archives)
East Dulwich
Everitt Vero Co Ltd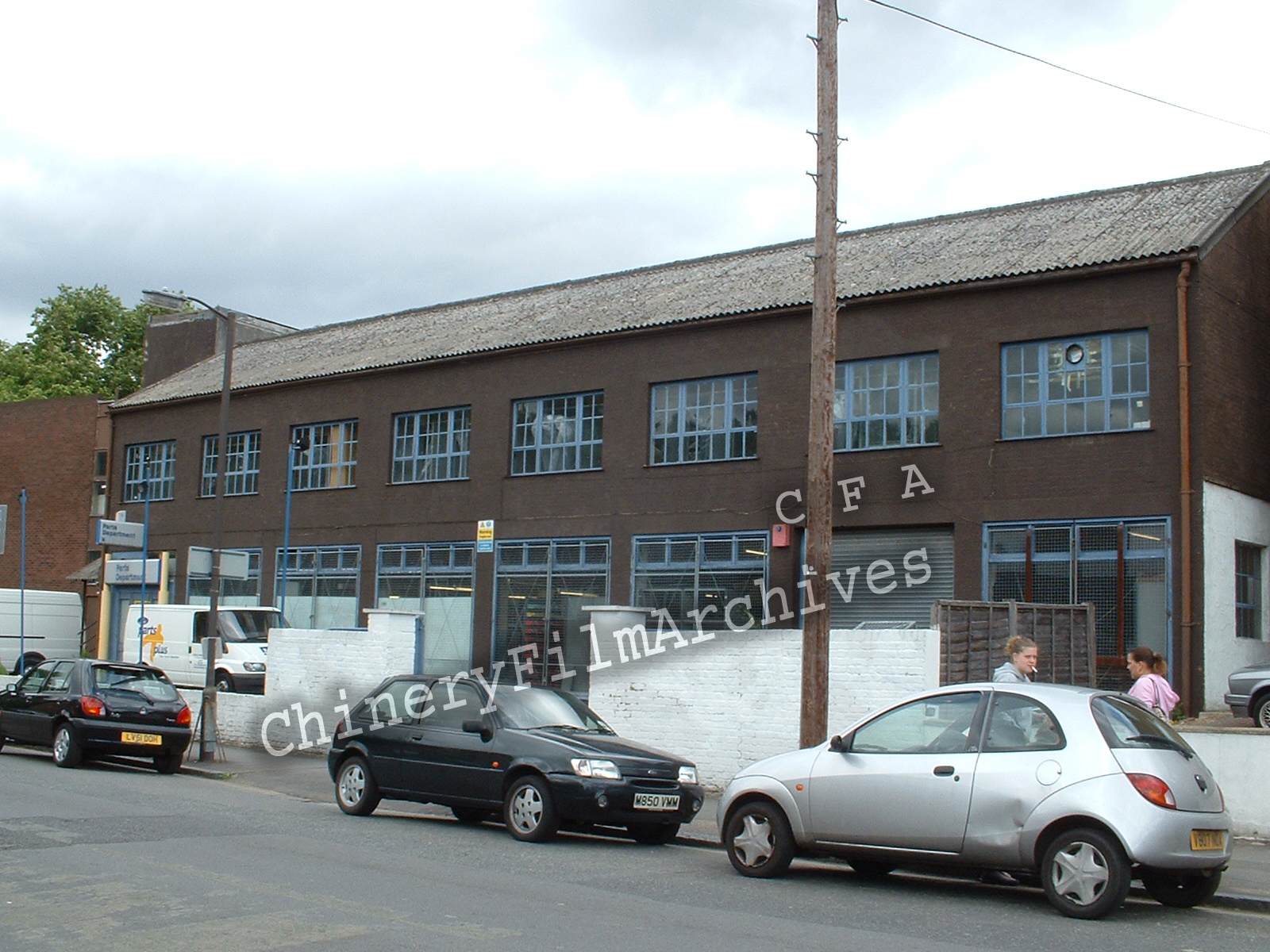 This is the original building of Everitt Vero & Co ltd, situated at the end of Crystal Palace Road, my Mum, Joan Chinery, worked there in the 1960s making safety hats & helmets, I took this photo approx 1998, I don't know if this building is still standing but it belonged to Fords motors when I took this photo.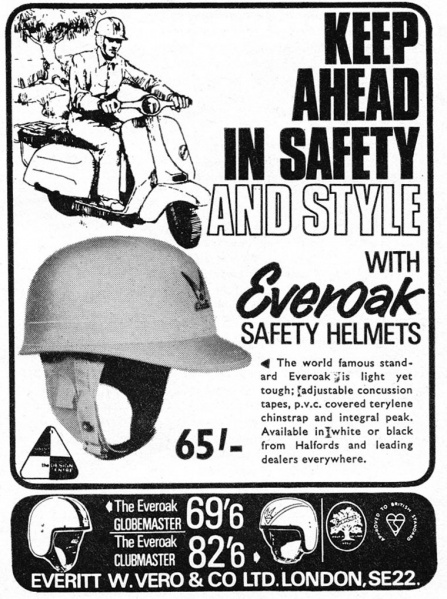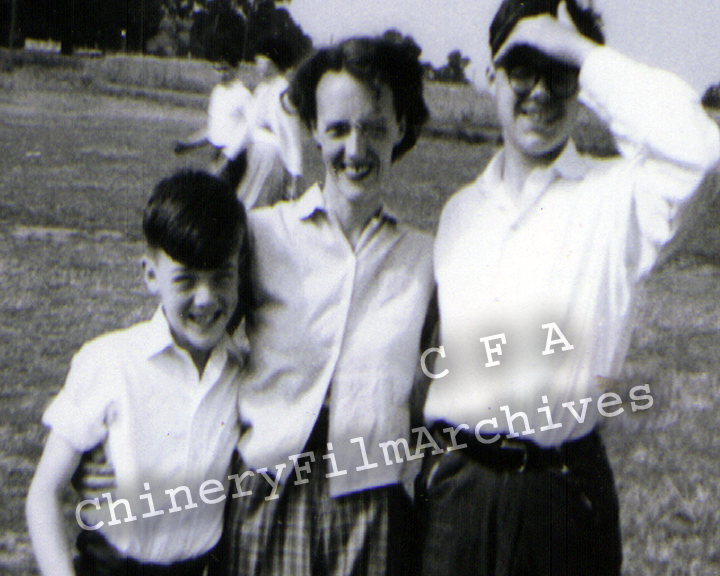 Joan Chinery with her two sons, John Chinery on the left, and Fred Chinery Jnr on the right.
Everitt Vero Co Ltd was founded around 1878 by our Great grandfather
who came from a family of Hatters in Atherstone Warwickshire. Sadly the firm
ceased trading in 1990 and nearly all of the buildings cease to exist . Some of the workforce were, Joan Chinery, Maureen Flannery & Madge Gage, who was in charge, at the " New Factory" in Crystal Palace Road at the rear of 33 East Dulwich road. The sewing
work was done mainly on the first floor which was reached by an outside
staircase. The shells were made at the moulding works at either 49 East Dulwich
Road or 88 East Dulwich Grove.   Bill Vero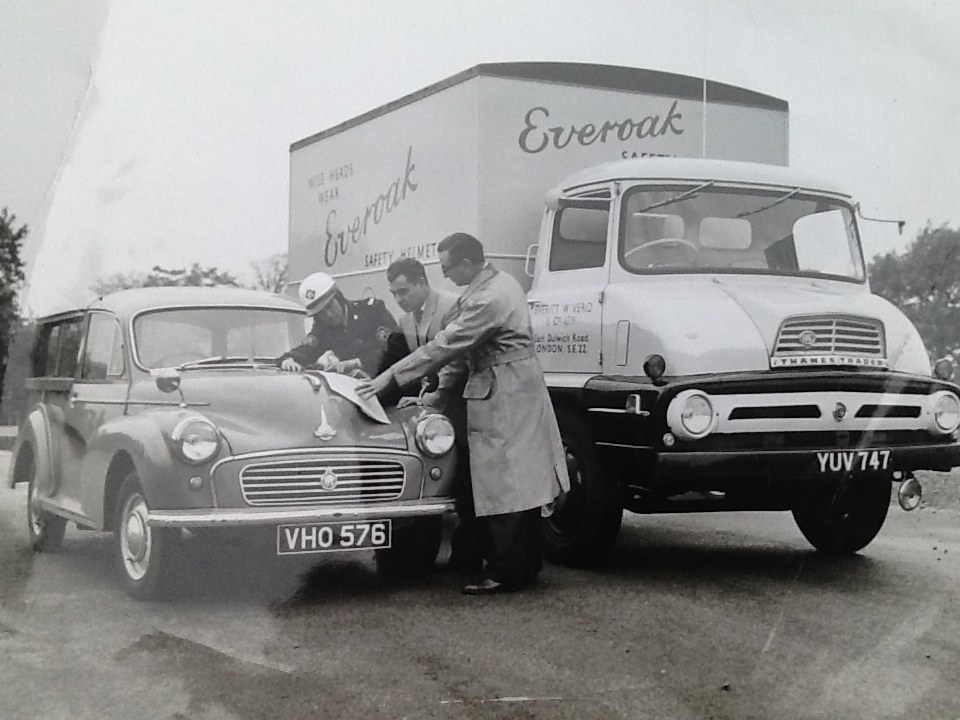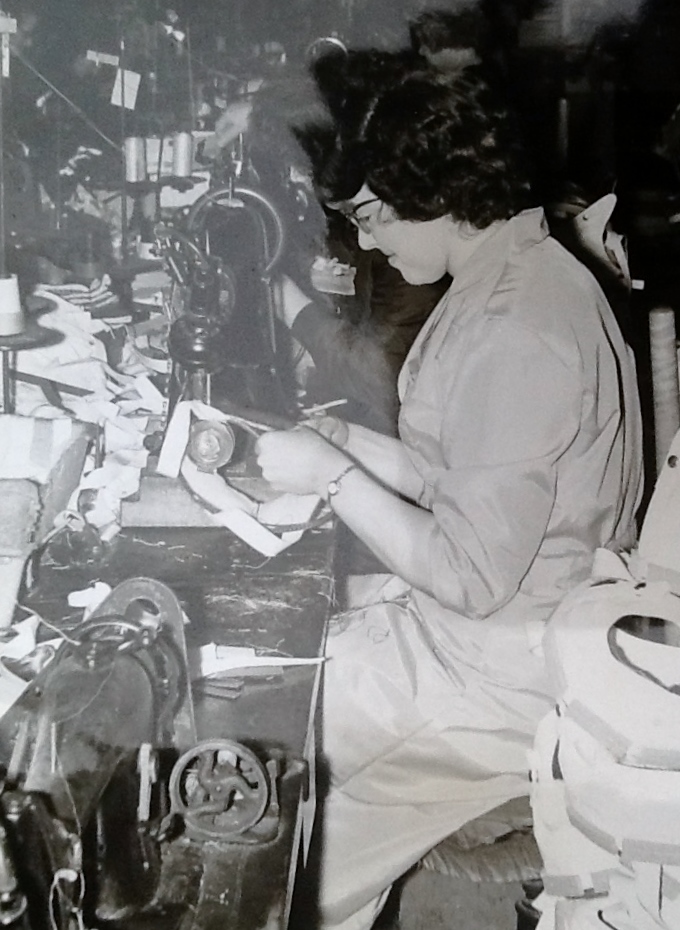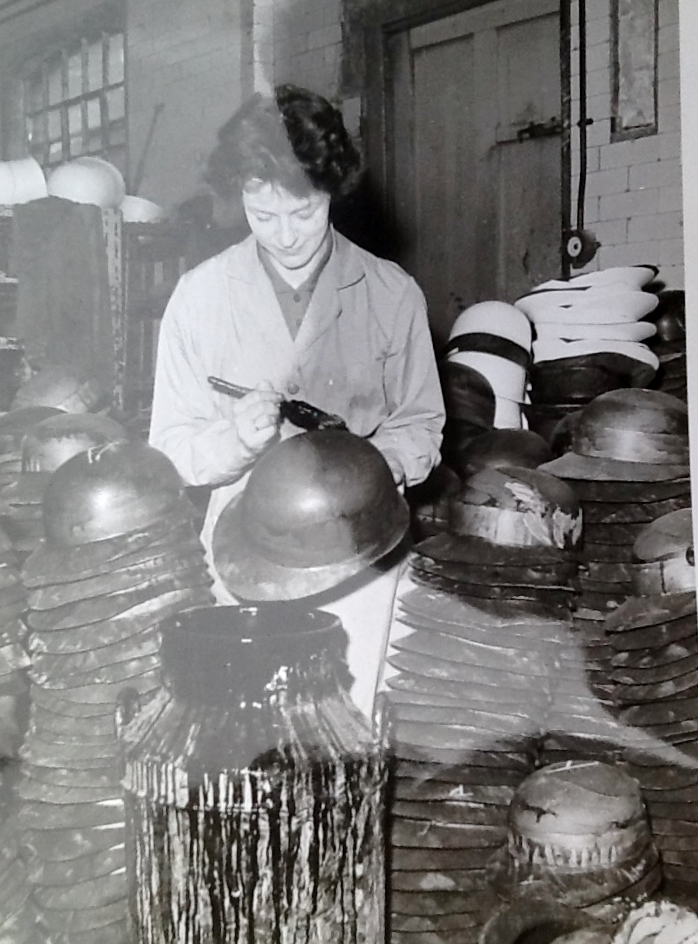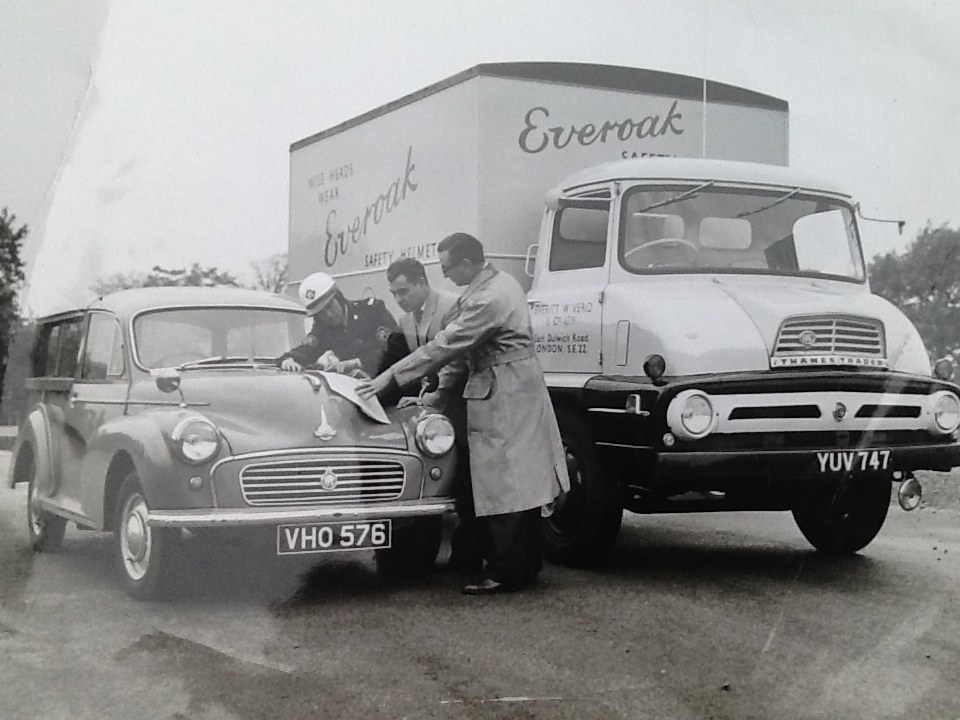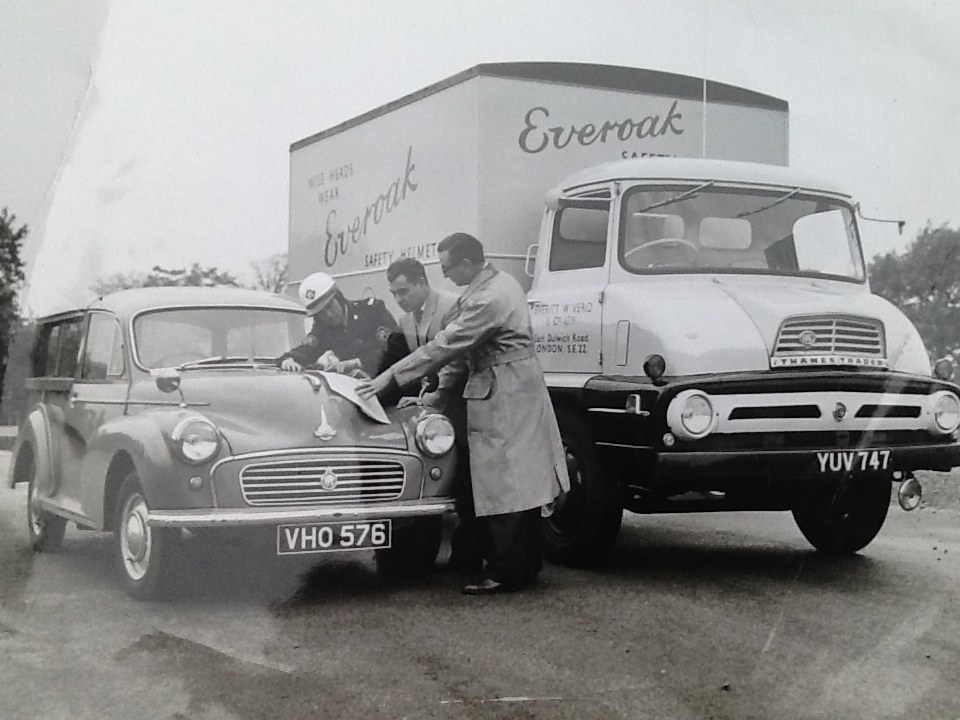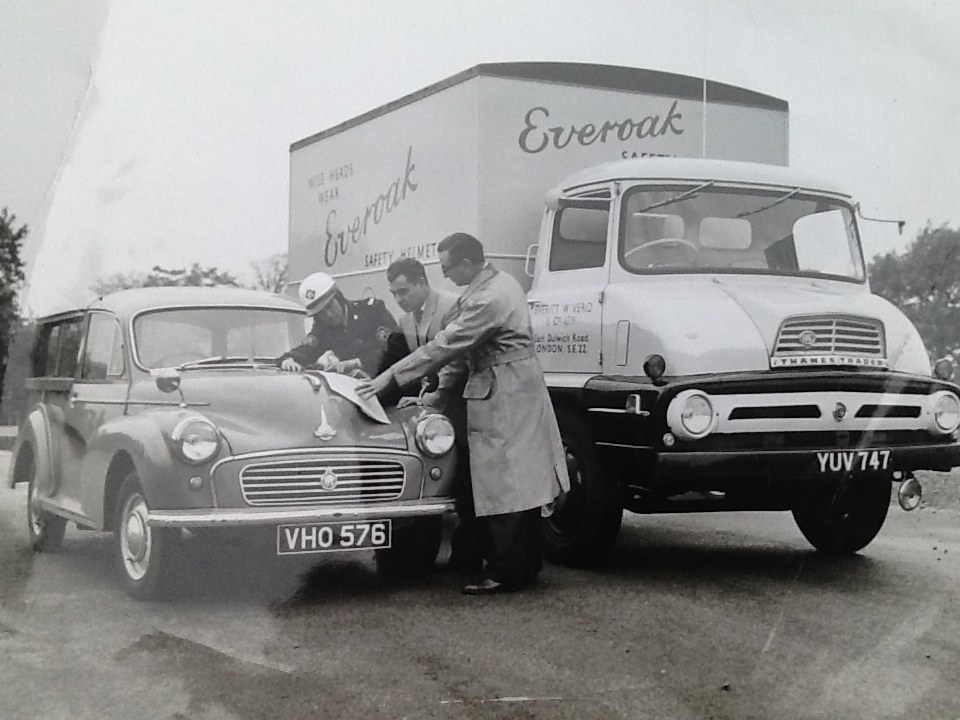 Photos & Info Courtesy & Copyright of Bill Vero 
Many thanks for all your help Bill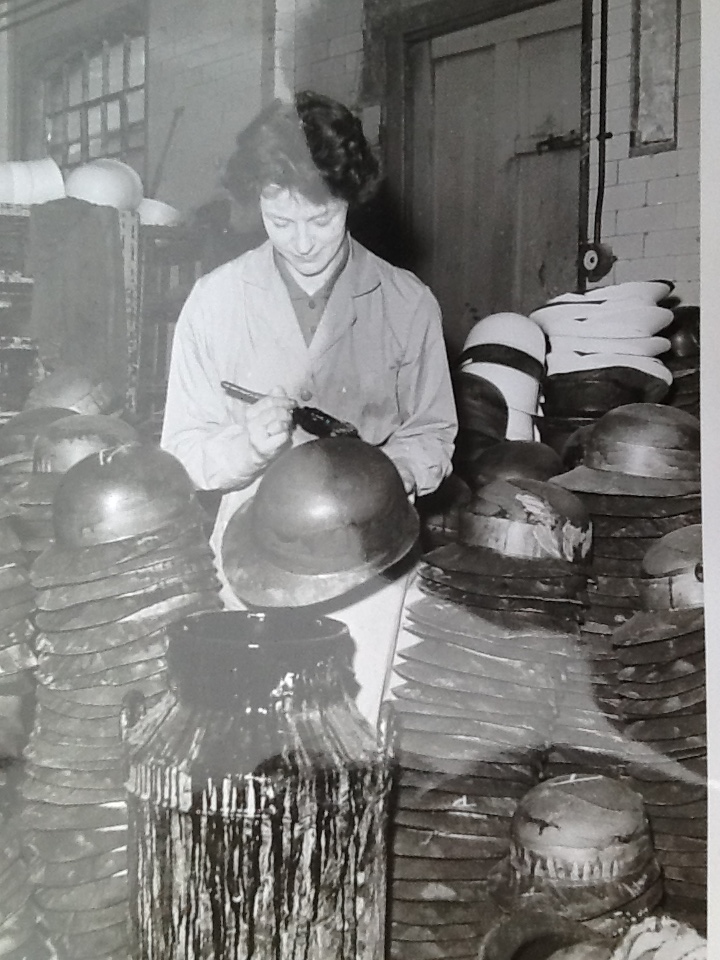 This short trip through East Dulwich was filmed approx 1998
Jubilee Street Party 1935
The photo below, pictured on the left, is my dad, Fred Chinery, my two uncles, Frank & Ron Chinery & my Nan, Their Mum, Patsy Chinery at the Jubilee Street Party in 1935 at Rodwell Road, East Dulwich, South east London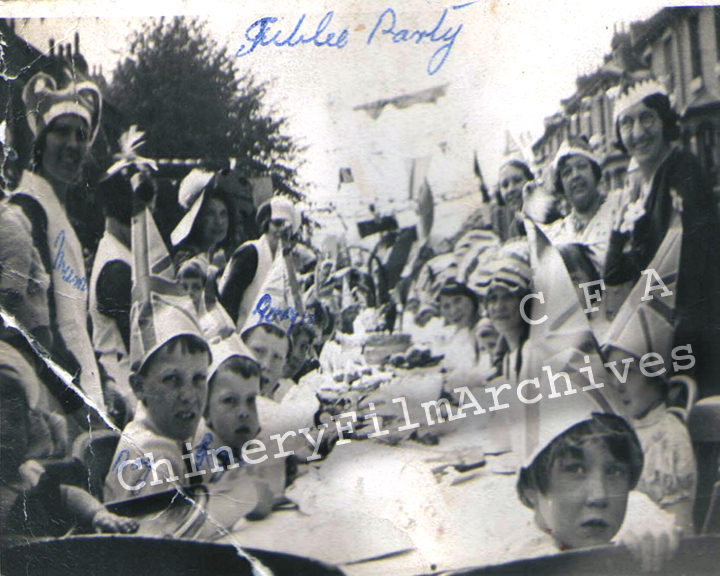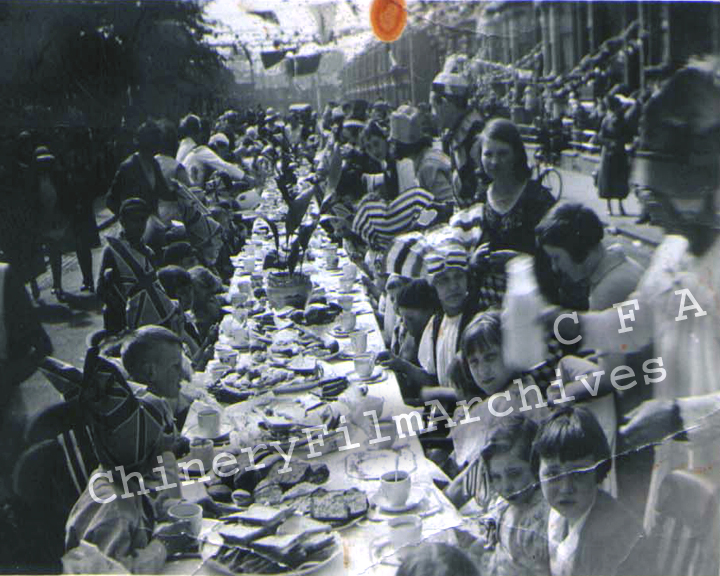 (below) L/R Frank Chinery, Fred Chinery & Ron Chinery outside no 8 Rodwell Road about 1932/33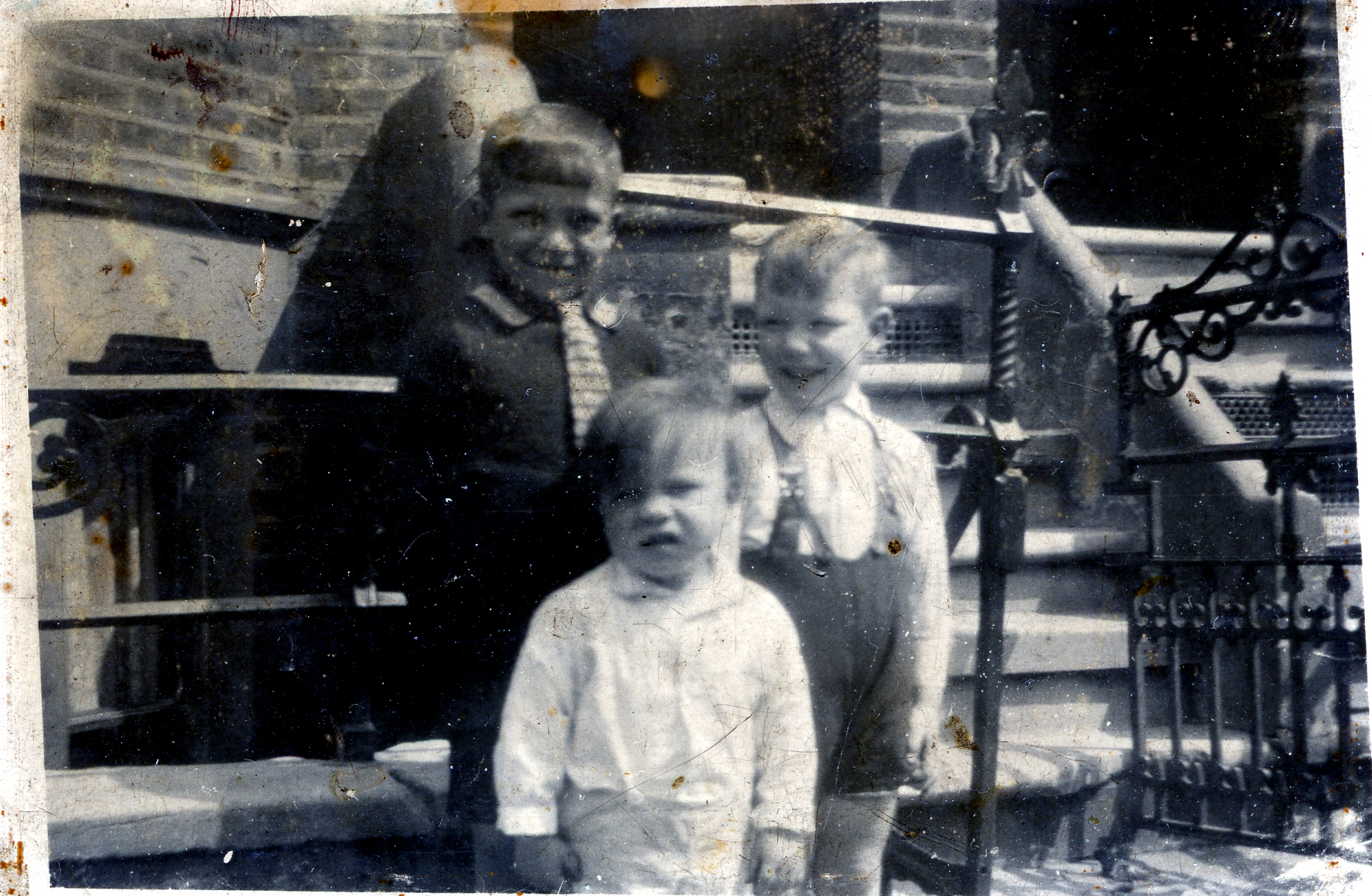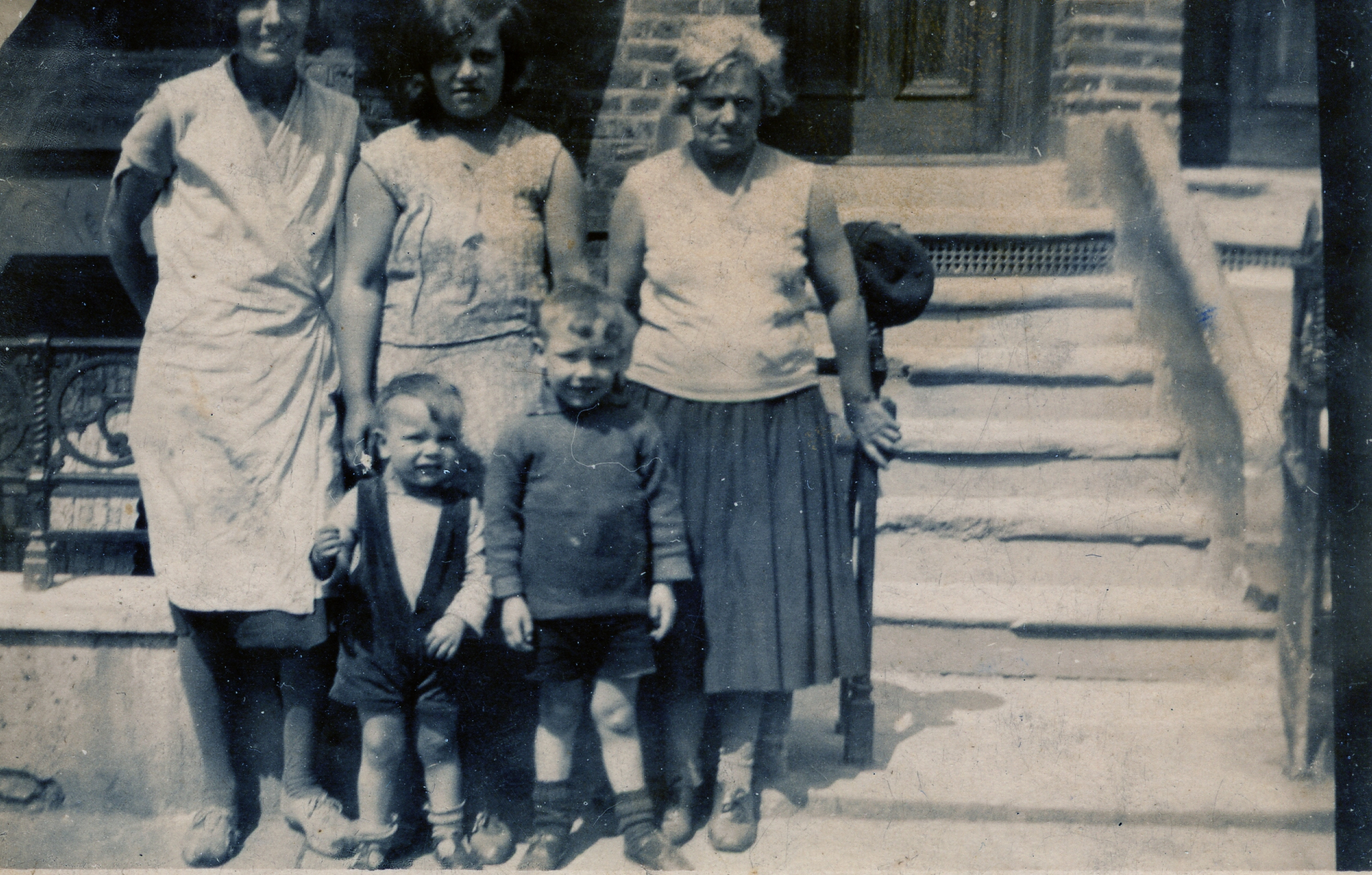 On the left is (Nan) Patsy Chinery, don't know who the other two ladies are, the two herberts in the front are Ron &  Fred Chinery again outside 8 Rodwell Road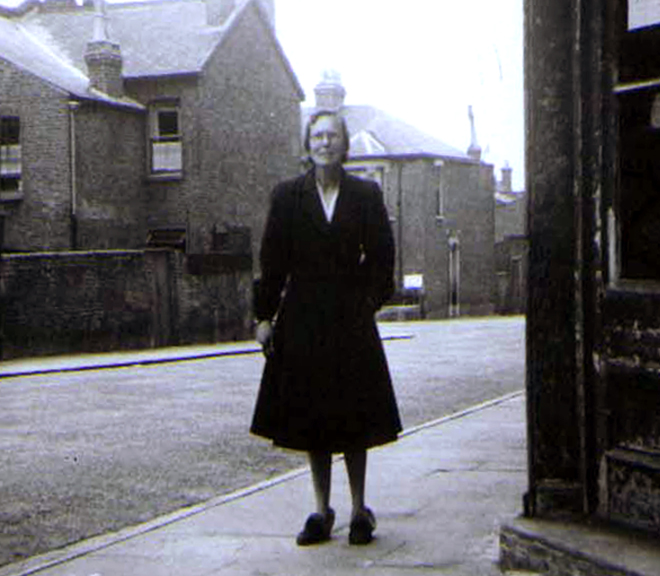 (above) My Nan, Patsy Chinery in Cyrena Road, East Dulwich, late 1950s – early 1960s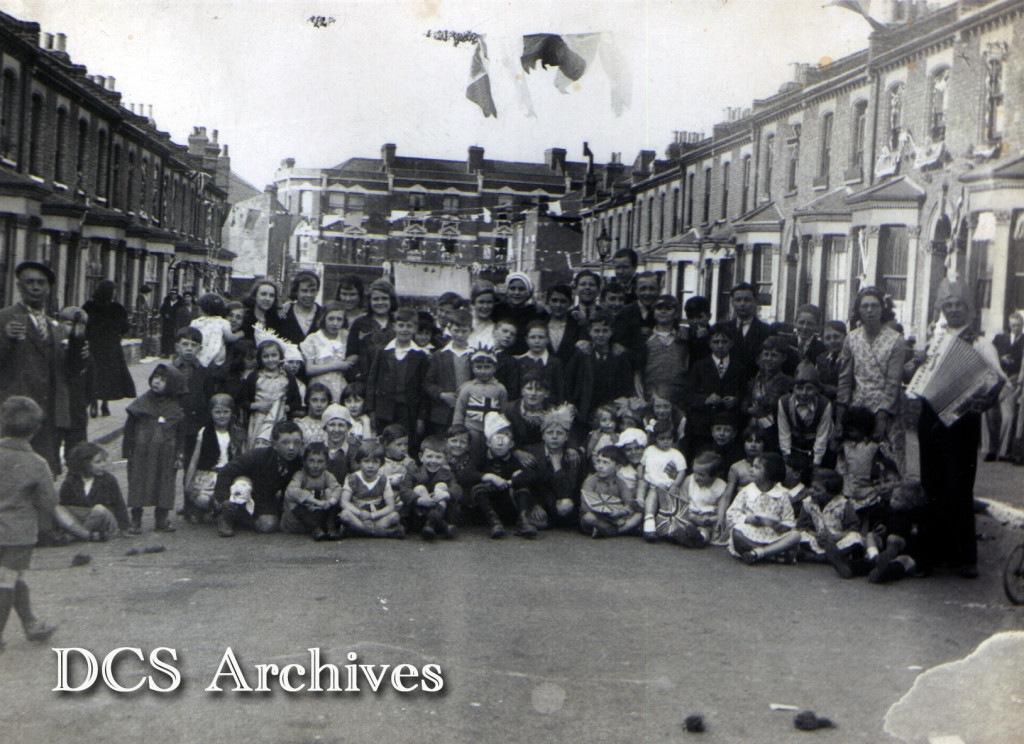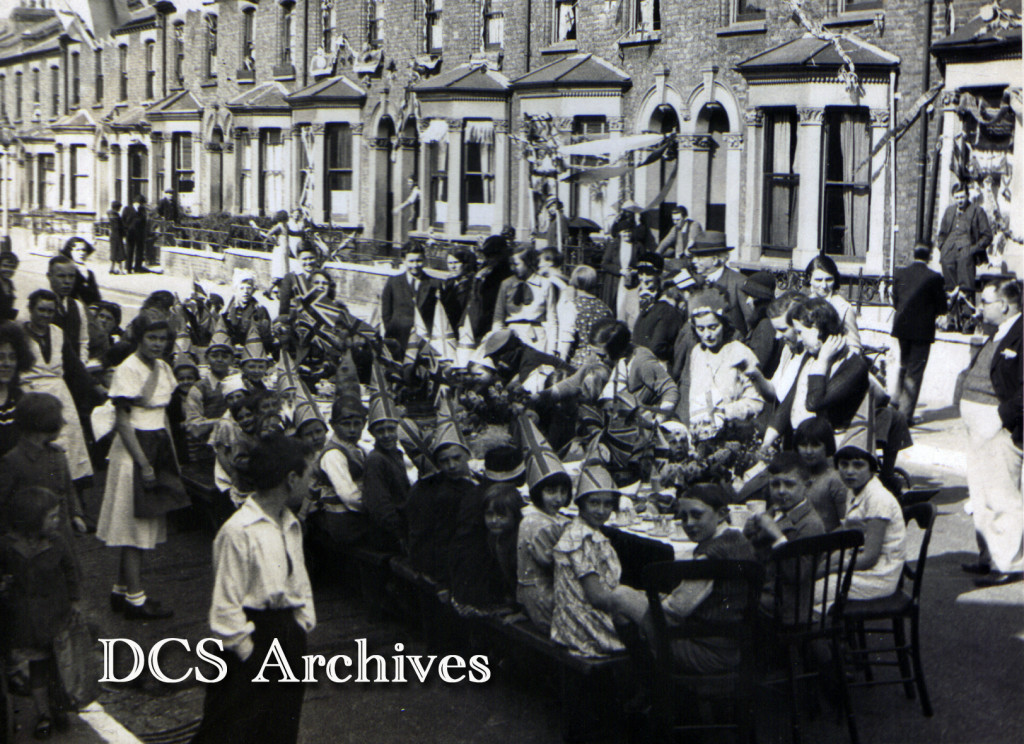 The above photos of the street party are to commemorate the Silver Jubilee of King George the 5th in 1935. The Road is Ulverscroft Road, facing North Cross Road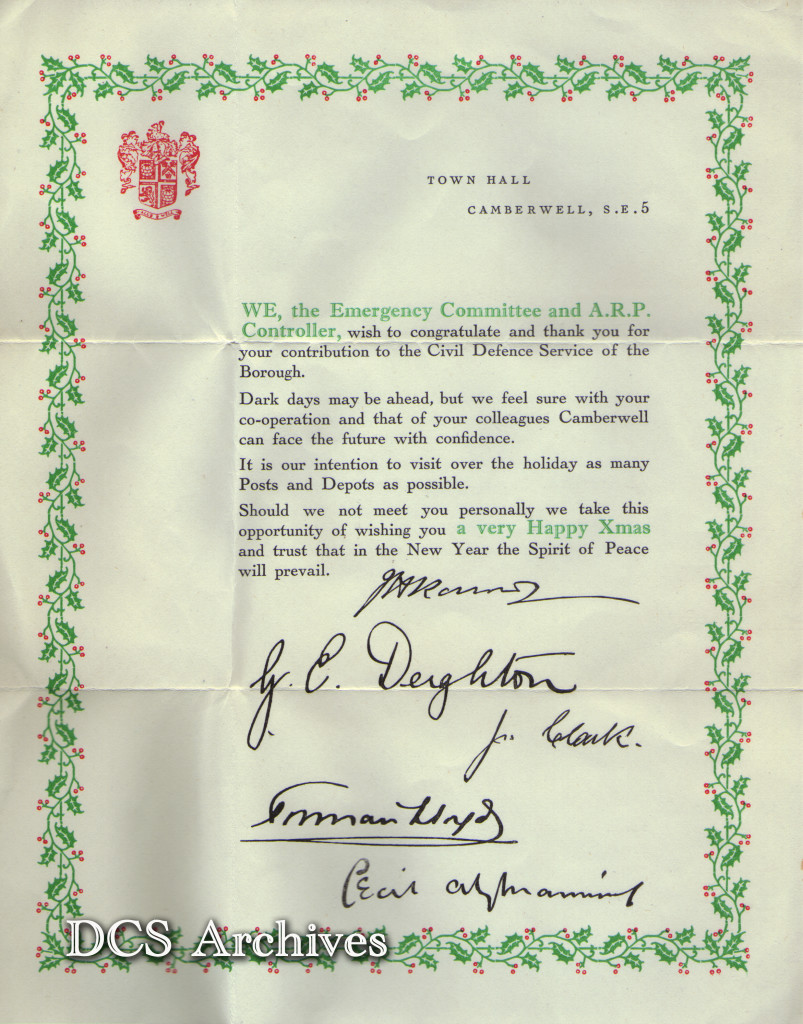 The above certificate sent in gratitude from Camberwell Borough Council to members of the Home Guard in WW2                                                          DCS Archives
The above certificate, and the two Silver Jubilee Photos above that, are owned by Dave & Carol Seymour, who also own the copyright.                    
Many thanks to Dave & Carol Seymour for all their ongoing help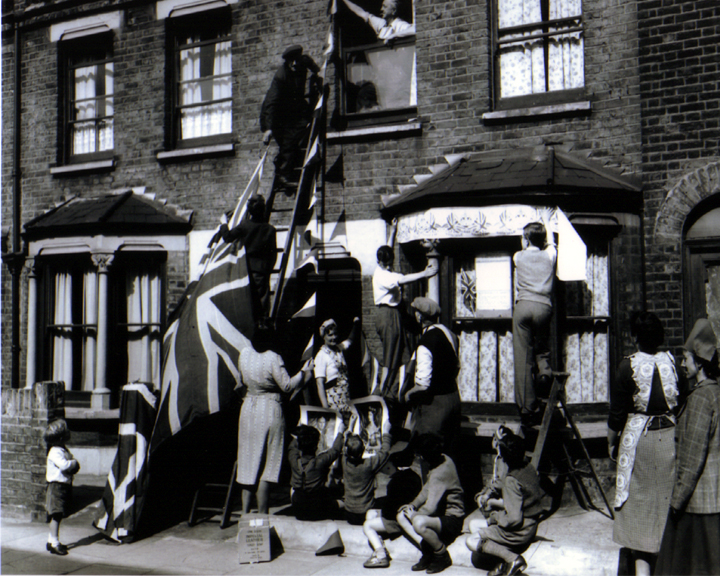 Kimpton Road, Camberwell, 1950 Coronation Day
Photo Courtesy & Copyright of JRC Archives
Petticoat Lane Market

East Street Market

Some activities of the Bermondsey Council

"Some Activities of Camberwell Borough Council"  copyright Southwark Council, from the YouTube channel of the Wellcome Library
DULWICH VILLAGE aka GO TO IT
Dulwich Village in the 1940s
(Copyright Pathe News)
Memories of South London by Rosemarie Doswell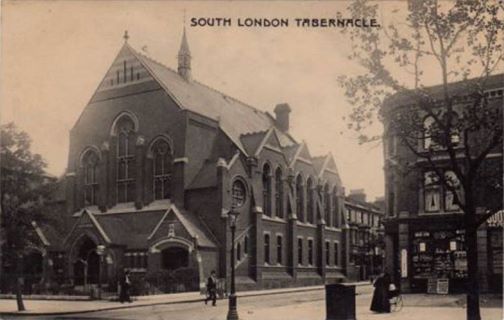 When I was a little girl, the shop on the right hand corner was the sweet shop.  Next to that came Mr Parry, the Chemist. Looking at the tabernacle, on the far right hand corner, were steps down to the basement and steps up to the rear entrance of the building.
Us children spent a lot of time on the steps turning them into a hospital, a house, a school even a train.
The turning is Shenley Road and I lived at number 28.  Moving along Peckham road to the right of the photo there was a large factory.  Barnes Pianos.  We would hear them tuning the pianos.
Going even further to the right there was the lunatic asylum.  This is, more or less, opposite Camberwell Town Hall.  When the asylums closed down, our one was taken over by the Council and is now the Registry Office and various admin departments.
St Giles Church, Camberwell
(The copyright on this image is owned by John Salmon and is licensed for reuse under the Creative Commons Attribution-ShareAlike 2.0 license.)
St Giles Church is where Harry and I married in 1954.  It was the church that I attended as a girl. (I was in the Brownies and then the Guides).  Us kids spent a lot of our holidays playing in the cemetary – at the back of the church.  Behind that was the dairy – United Dairies – They kept their horses there.  We were allowed to visit the horses. – as long as we behaved ourselves.      Rosemarie Doswell
1881 Census: Residents of Camberwell (Havil Street) Workhouse
Links Below – just copy & paste
http://www.workhouses.org.uk/Camberwell/CamberwellHavilStreet1881.shtml#Inmates
Charles Booth's Notes – http://booth.lse.ac.uk/notebooks/b375/jpg/17.html
Copyright – ©  Important Notice – Please note all material on this website, photos, information & design is protected by owner copyright. It is an offence to use any of the material from this website without the owners permission.©
………………………………………………………………………………………………………………………..
If you have any cine film of Camberwell, Dulwich, Peckham or any surrounding areas, workman on the council, views of these areas, anything of interest from the 1940s/1950s/60s/70s/80s and so on, stored away in boxes or in the loft etc, and would be happy to share these, I am able to convert, upload to this site or transfer to DVD.
Len Ellis was one of the many drivers on the council, and also a keen moviemaker in the 1960s, he made some films  about the council workmen, parks, etc, he would bring them to my house once they were edited, set up his projector and show my Dad, I was only a kid at the time, they were sound and in colour, fantastic, they would have been a brilliant asset to this website. 
Also, If you have any photos and a particular story or memory to match, that would be great, I am also able to scan, upload or transfer all photos to disc.
Any cine film or photos provided would be handled & looked after with the utmost care, any help anyone can give would be greatly appreciated, as I am trying to include as much information on this site as possible, you can email me at writenotestudios@yahoo.com
Many Thanks, John Chinery