My Memories by Jackie Kelsey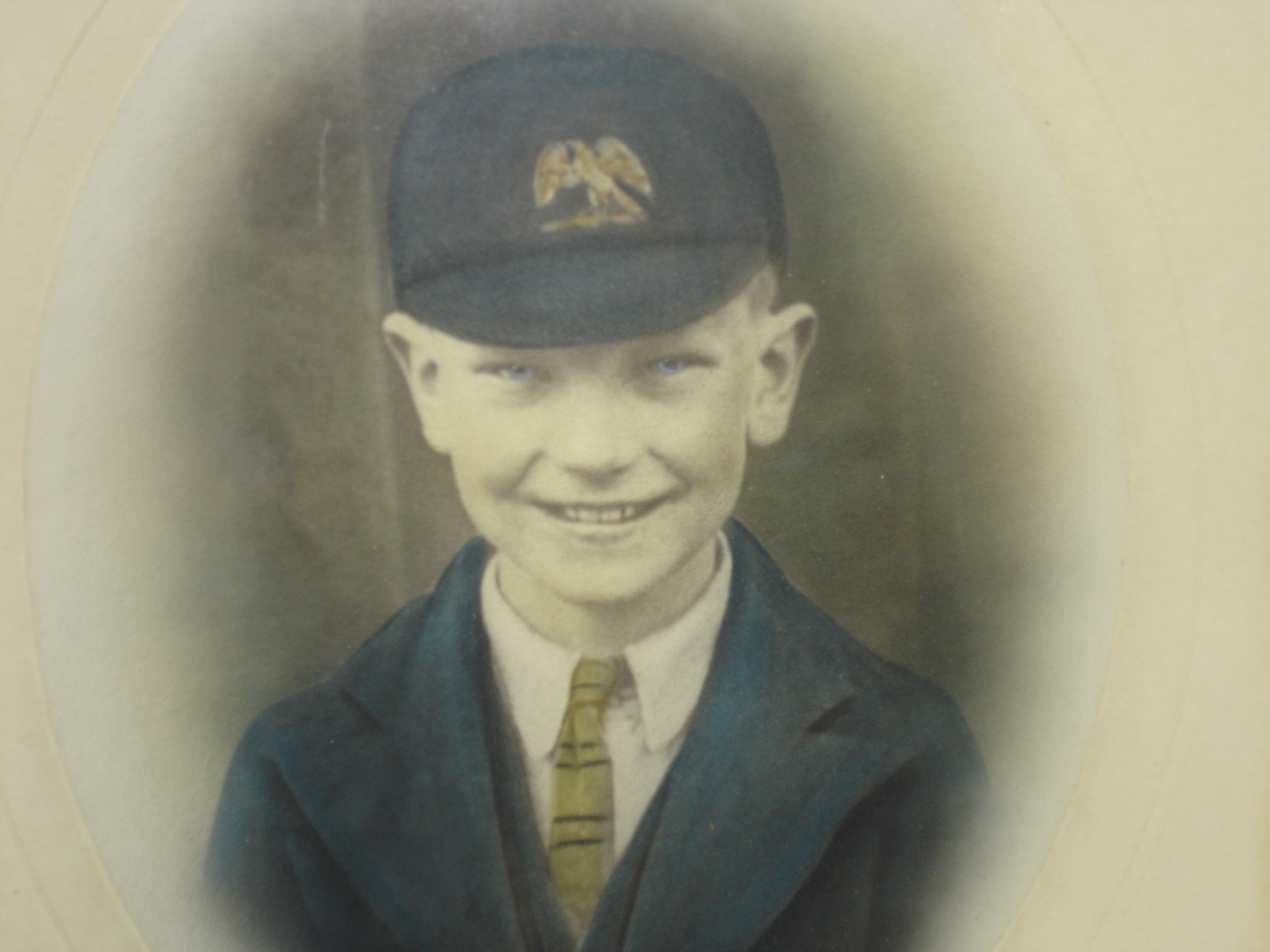 The above Goodrich Road school photo is of my father Richard Charles Lampard born 1921. Dad said it was taken outside the school by a photographer. The photo is behind a glass  frame and is quite big and it always hung from the picture rail in my Grandparents dining room by the chain connected to the back of the photo.
My GG Grandfather, Grandfather & Dad were all Tin Plate workers and could turn their hand to making anything as regards this. I do ancestry research and have all the Census`s where they lived and their professions.  Dad was an Engineer and did most of his training in the Army, which he carried on eventually when he left after the war finished.  A very clever man where Engines and Boilers were concerned.
When my Dad came home on leave he used to go and have a pint with my Grandfather down at the Herne Tavern.  There was a lady in there a few times whose son had been killed and she said my father reminded him of her son who used to like a pint in there also before the war . Very sad.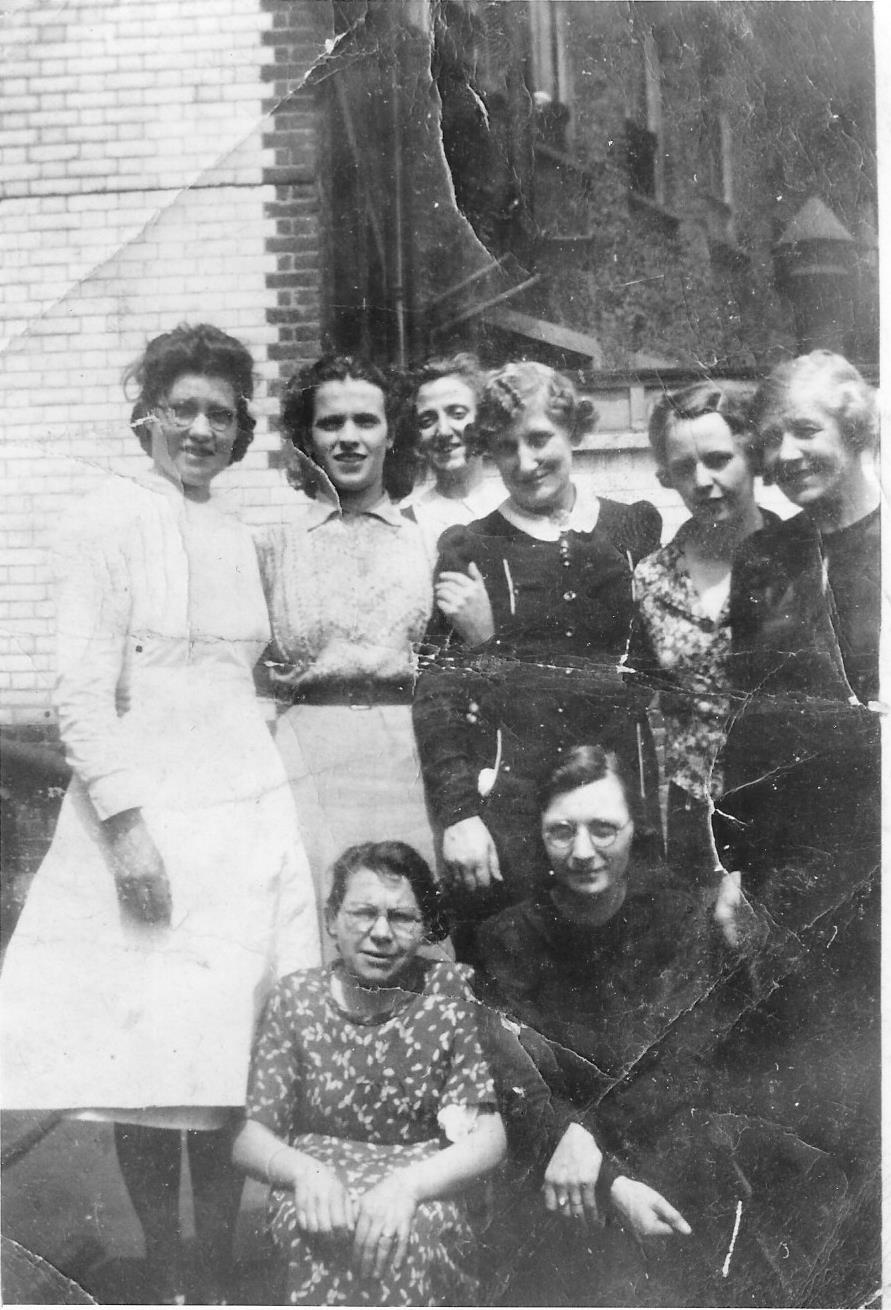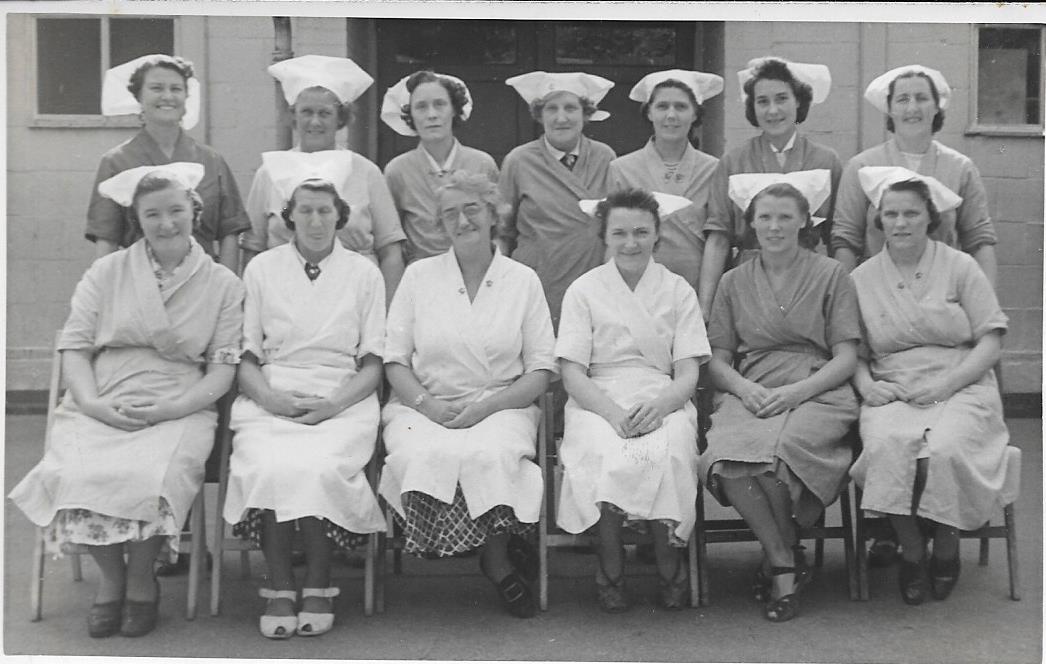 The first photo shows my Grandmother Ada Mary Victoria Lampard third in from the right, her older sister Edith Ingle is far right. Nans best friend is at the bottom left. We knew her as "Aunt Doll".  The second photo is years later when she was a school cook at Friern Road School when I attended there. She is in the middle of the top row and I just love the hats! The Head Mistress was Mrs Bromley at that time.
My pal and I used to sit for ages up on Dawsons Hill you could see right over London.