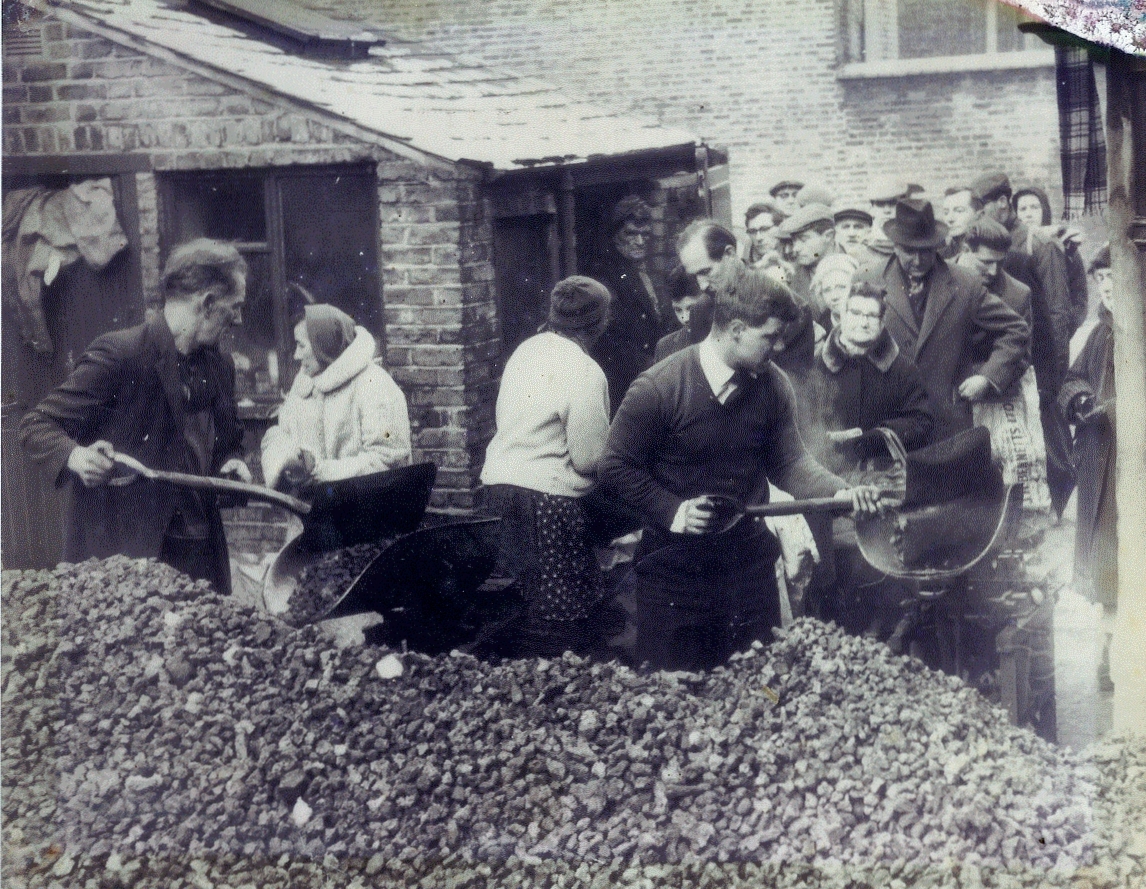 Bicknells Coal Merchants – Ulverscroft Road, East Dulwich
Uncle Will by the Kitchen door. My dad Alec Edwards (of 4 Whateley Rd) shovelling on left. Stan Bicknell Shovelling on right. Aunt Nell Bicknell with back to us taking money I think…. I think this was taken when there was a shortage of coal at some point possibly in early 70s
Coronation Day – Ulverscroft Road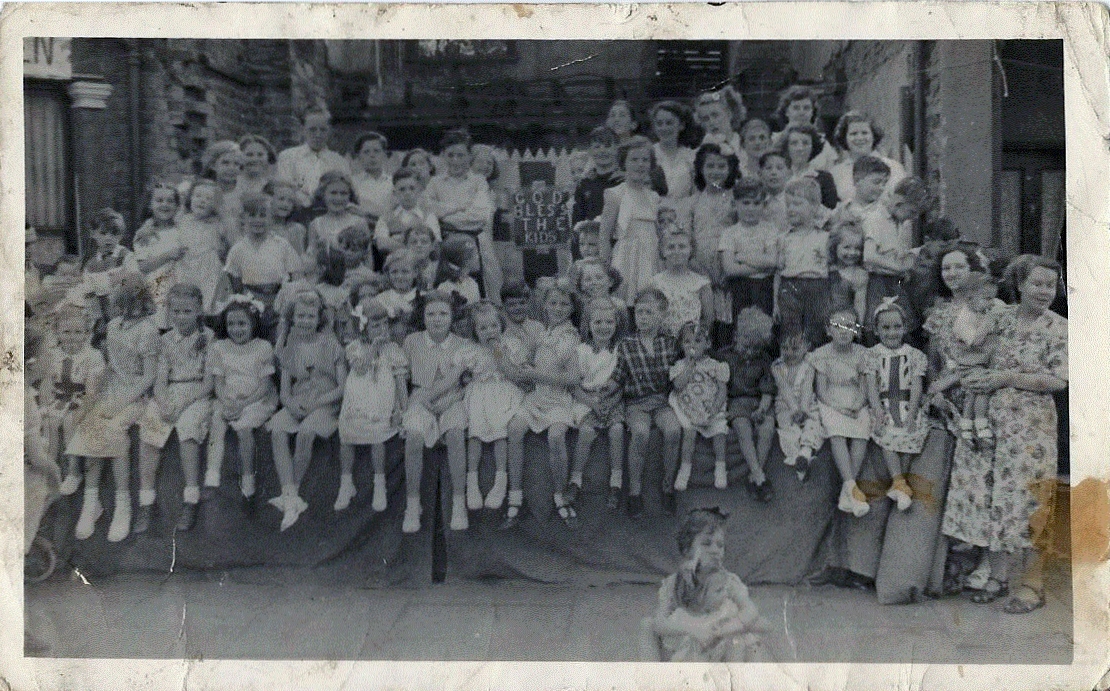 Coronation picture in Ulverscroft Road. My brother is
front left (little blond boy) On the left front there is Mrs Jackson
standing and her daughter sitting Barbara. A few along is her daughter
Sheila my old friend who I haven't seen since our teens. My cousin Maureen
is the blond lady right at the back I think.
Photo & Memories by kind permission of Pat Marshall –                                  copyright owned by Pat Marshall
Copyright – ©  Important Notice – Please note all material on this website, photos, information & design is protected by owner copyright. It is an offence to use any of the material from this website without the owners permission.©