S G Smith – Garage Owners
Mr S G Smith in his younger days, I think this must be in his office in Barry Road/Underhill.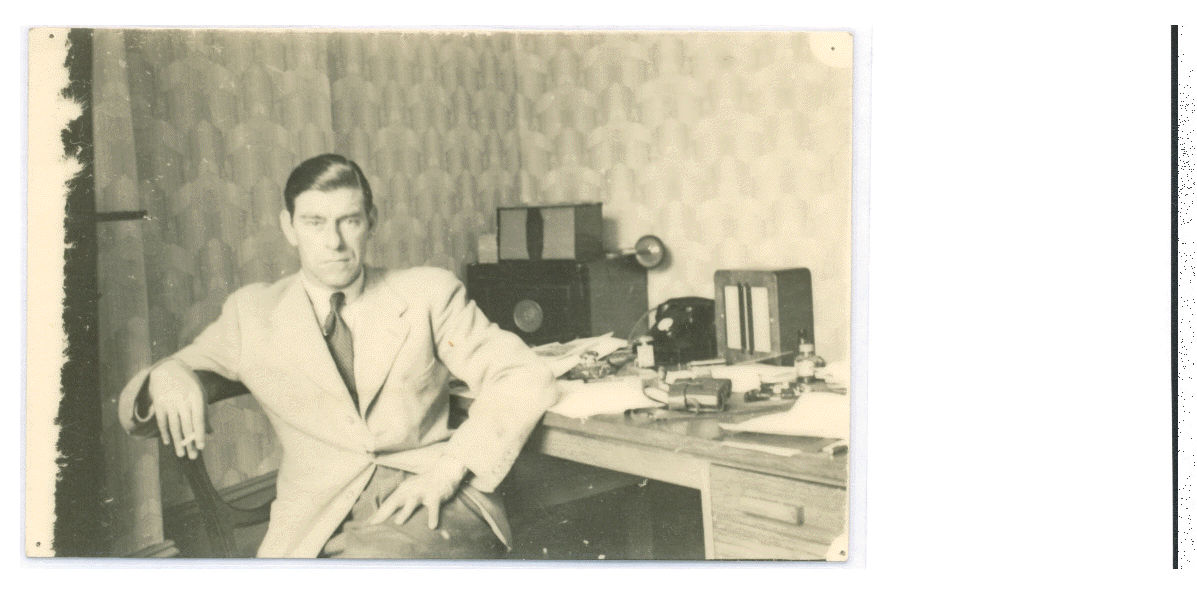 2. 101 Barry Road, East Dulwich, After flying bomb landed.
V1 landed at the South End of Henslow Road, junction with Underhill Road on 30/06/1944 at 11:14:00   (Information courtesy of FlyingBombsandRockets website)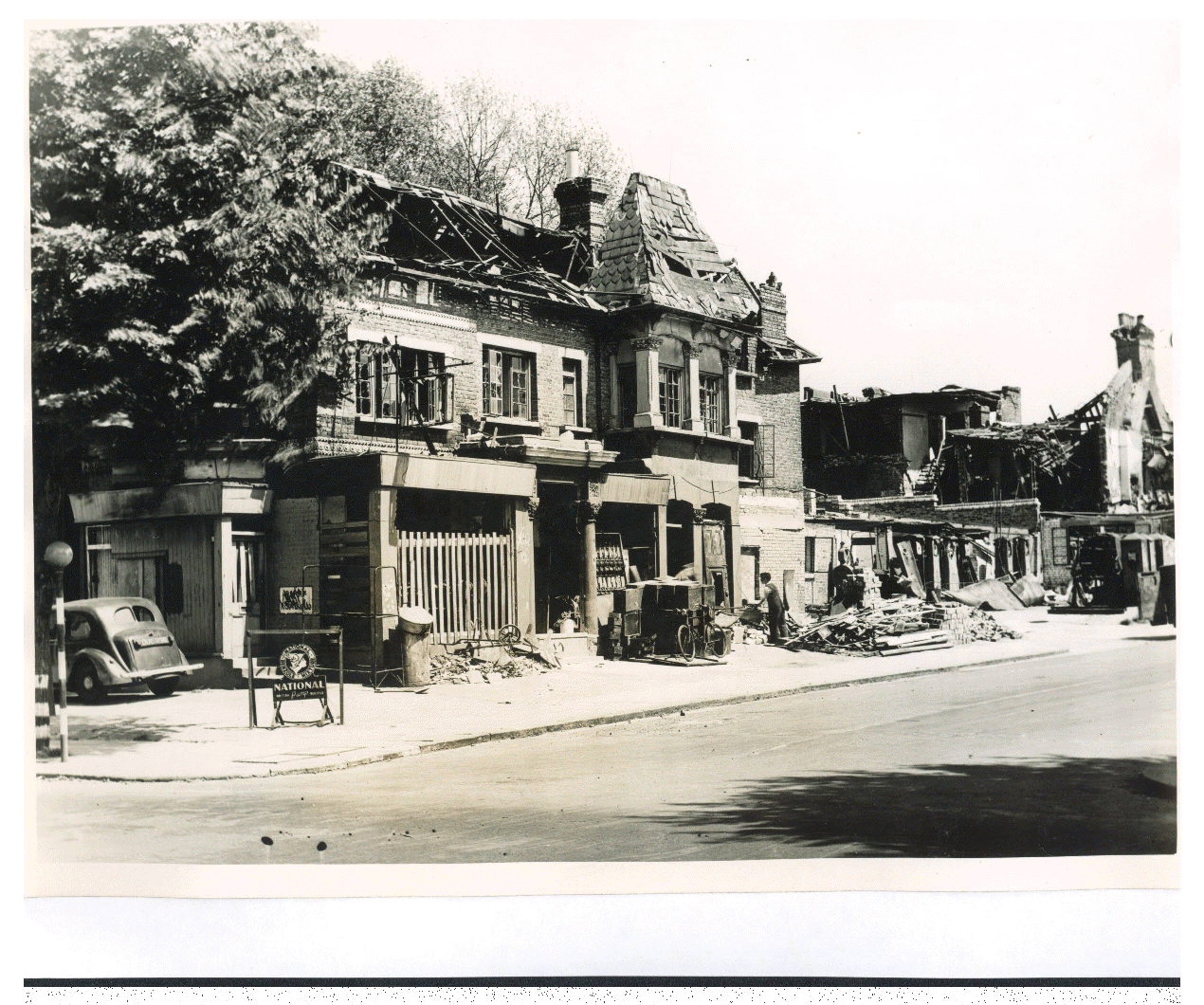 3. Junction of Barry Road/Underhill Road – circa 1938. S G Smith (Motors) Ltd original garage.
4. East Dulwich Road in 1941, before it was bombed.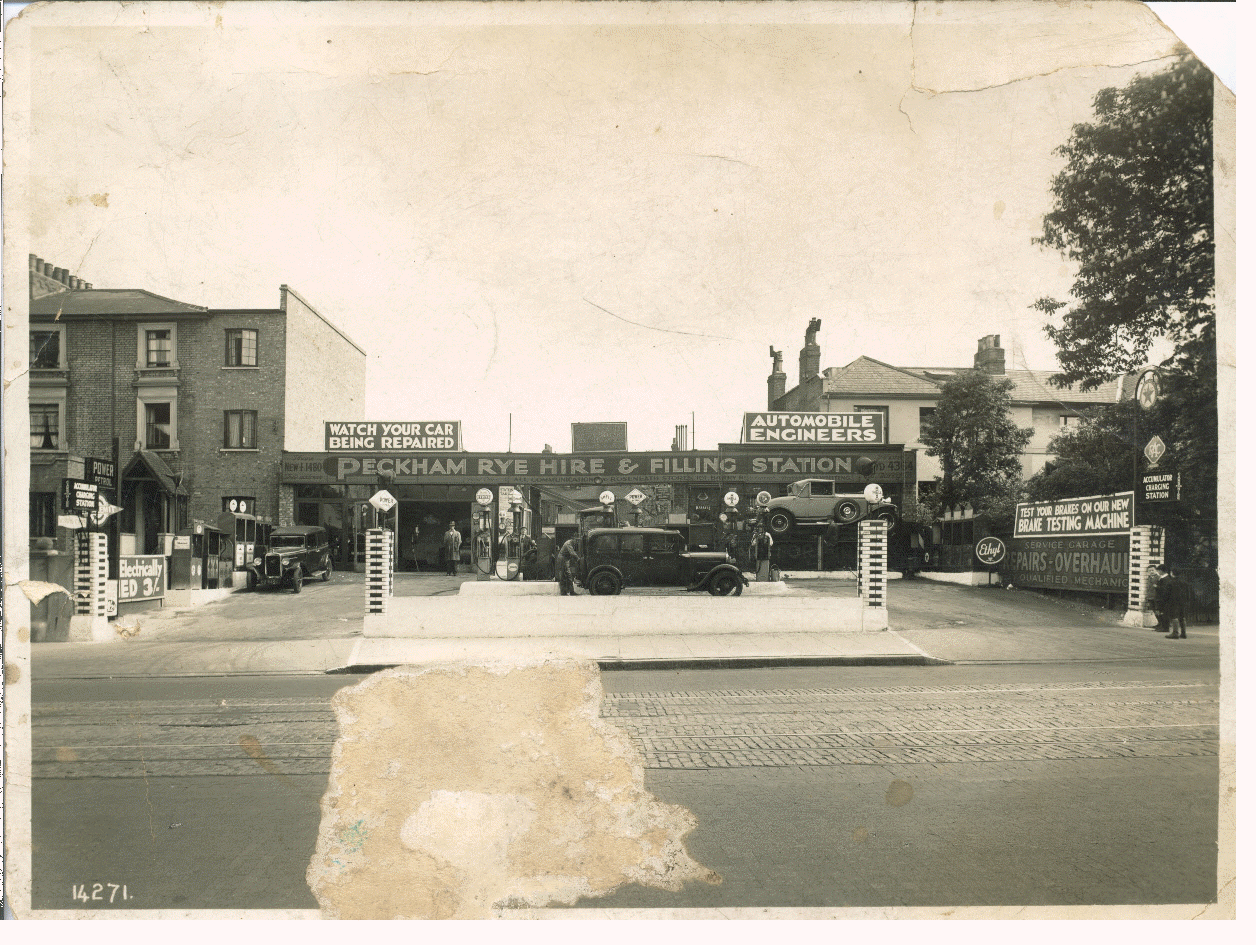 5. Solway Road (13-17 East Dulwich Road) post war (I think). After it was rebuilt pictures all factory staff from our factory in Gowlett Road and packing unit at 1 East Dulwich Road.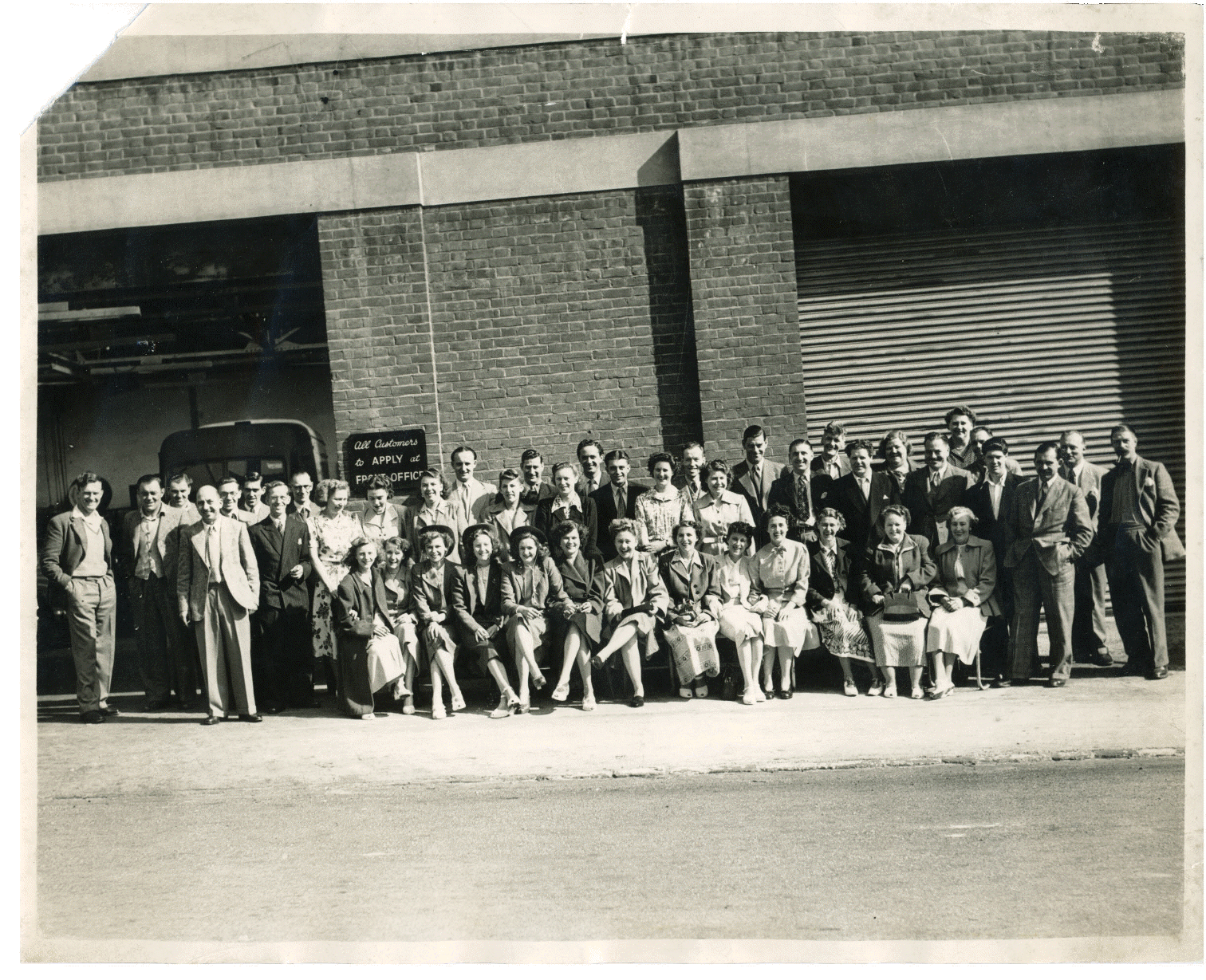 6. All staff outside 13-17 East Dulwich Road post war. ?
7. This is 101 Barry Road our original site on the corner of Underhill Road.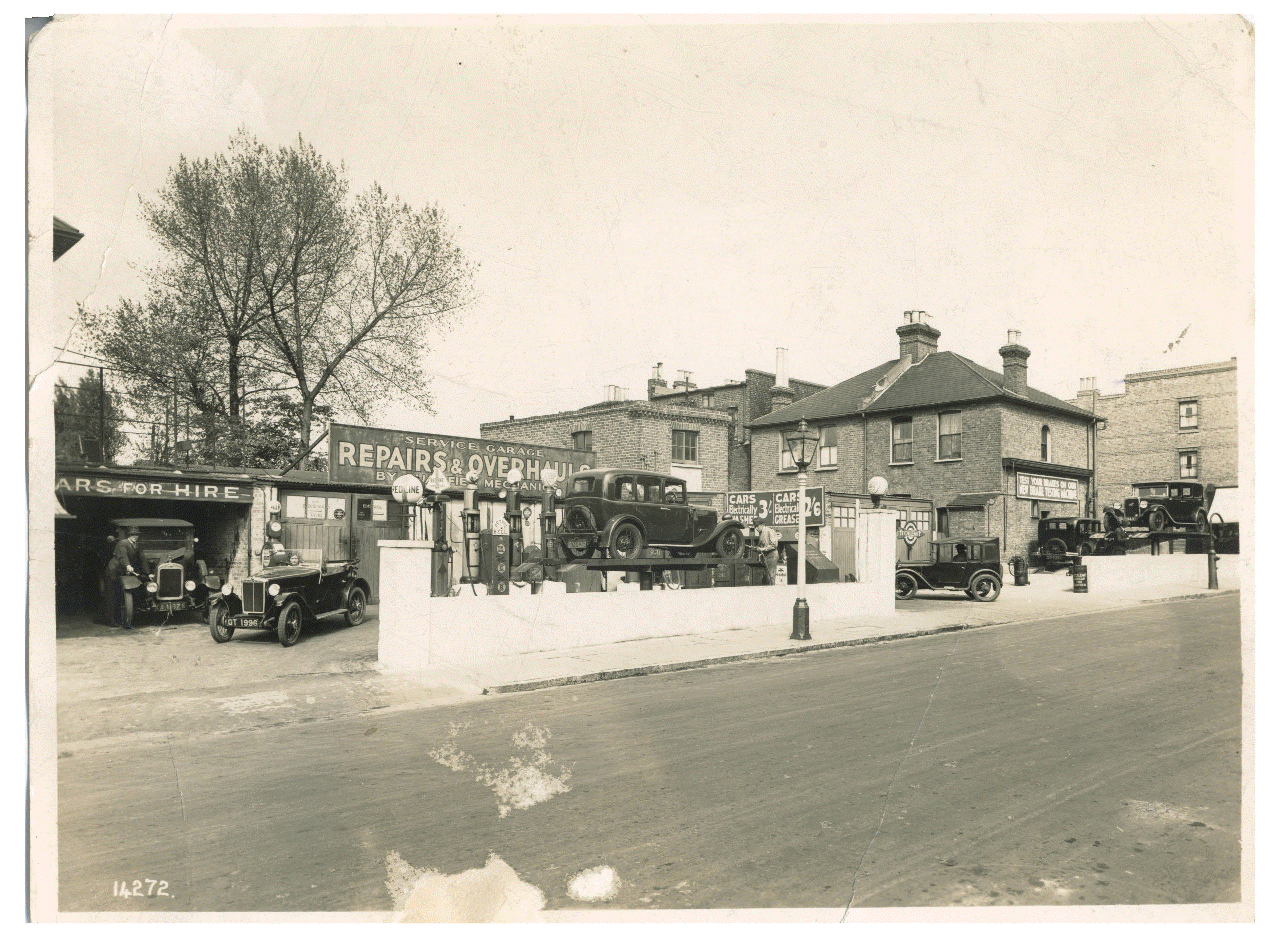 8. East Dulwich Road after it was rebuilt. The roofing was reinforced with old iron bedsteads as there was a shortage of steel.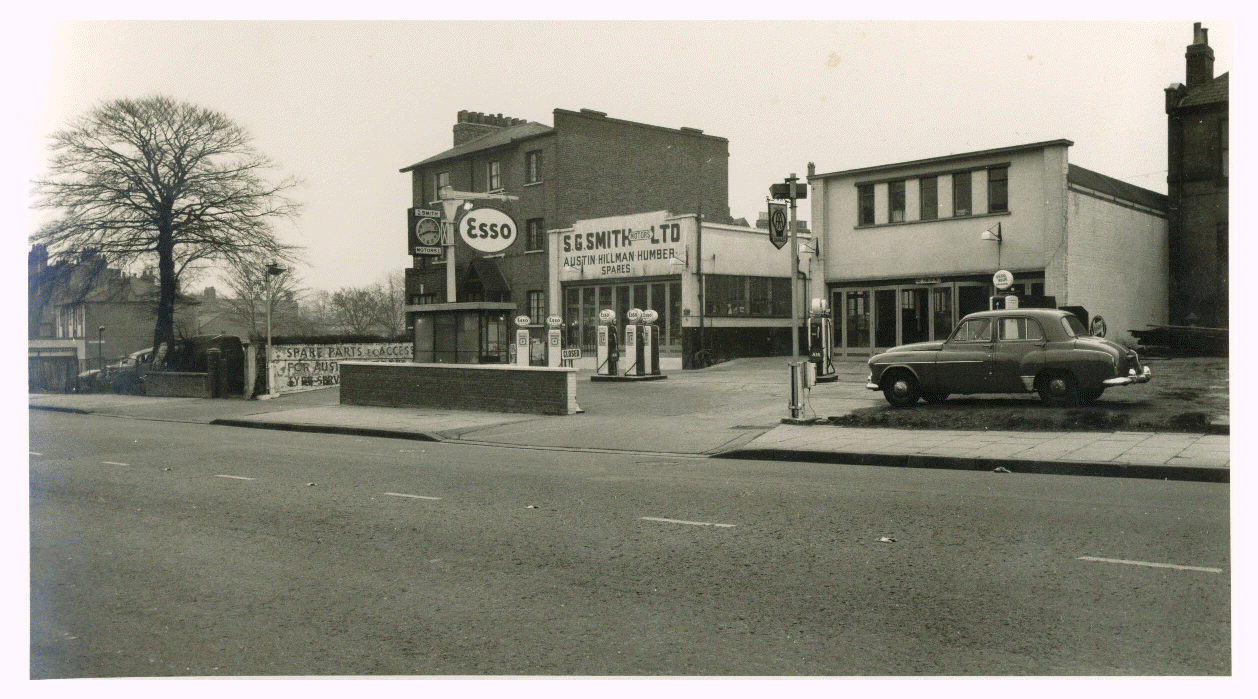 9. East Dulwich Road during rebuilding.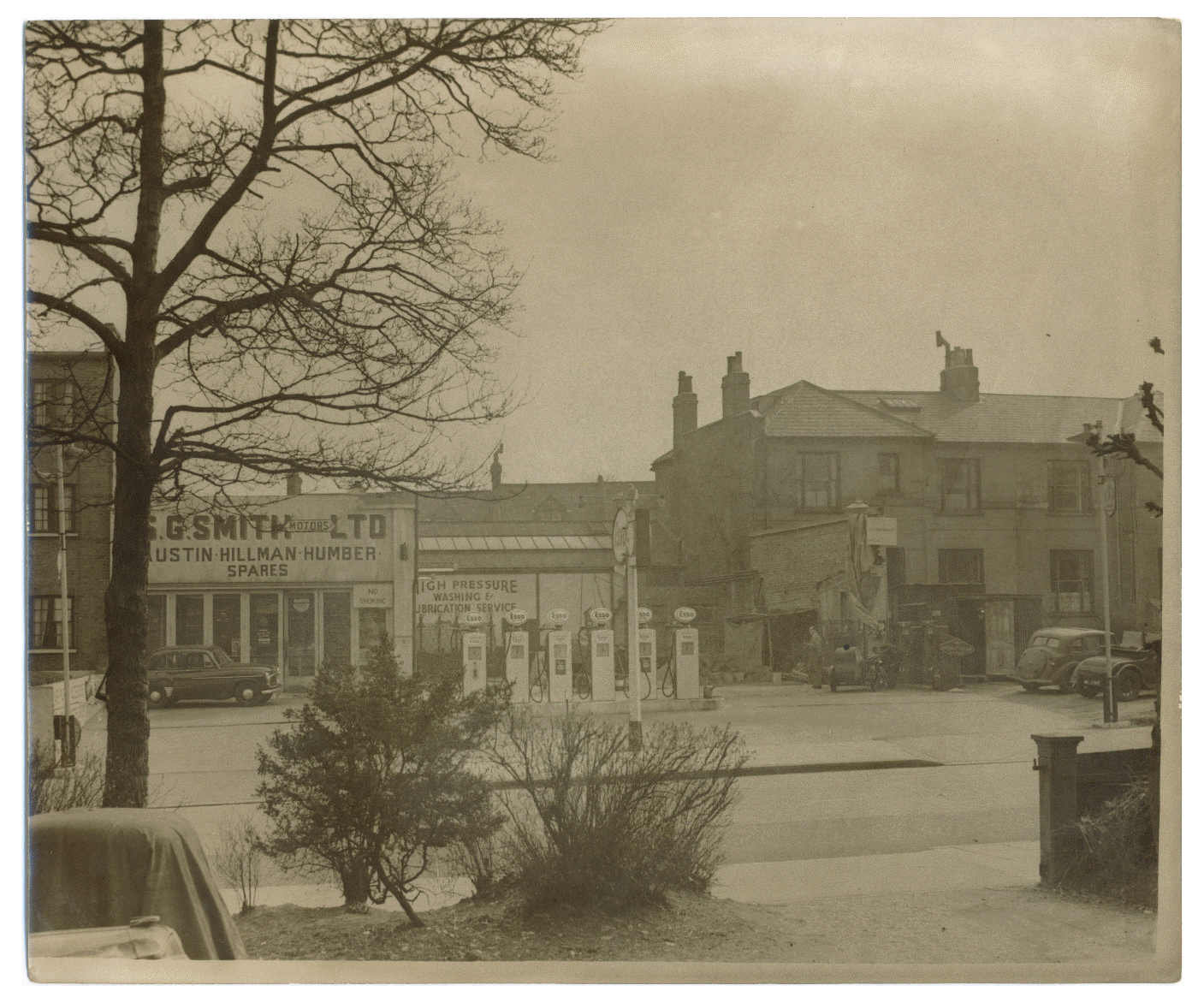 10. I think this is Barry Road/Underhill after the flying bomb landed.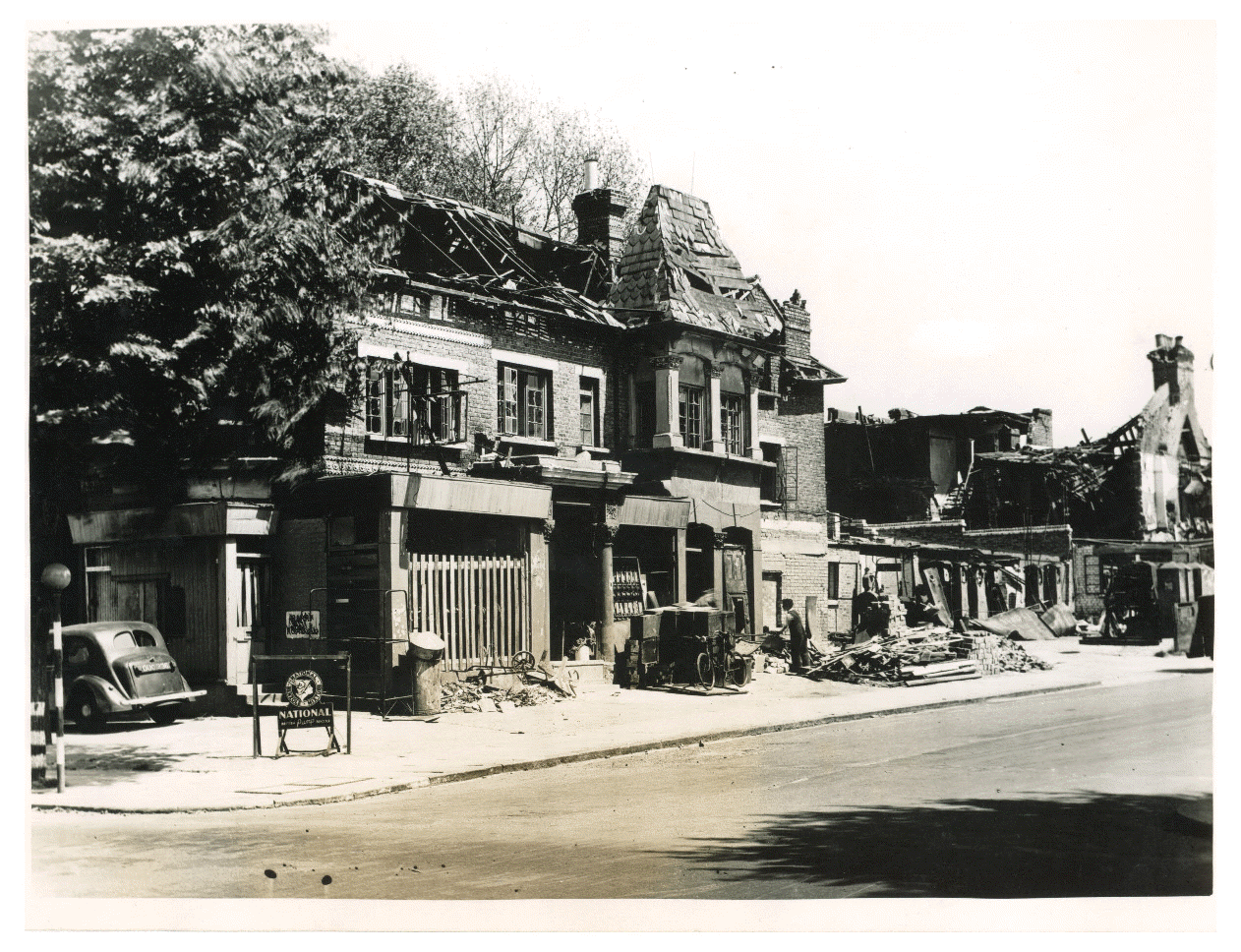 11. Roseneath Service Station was the name of the business my father took over in 1938 from a Mrs Whiting, the owner. I think this 13-17 East Dulwich Road.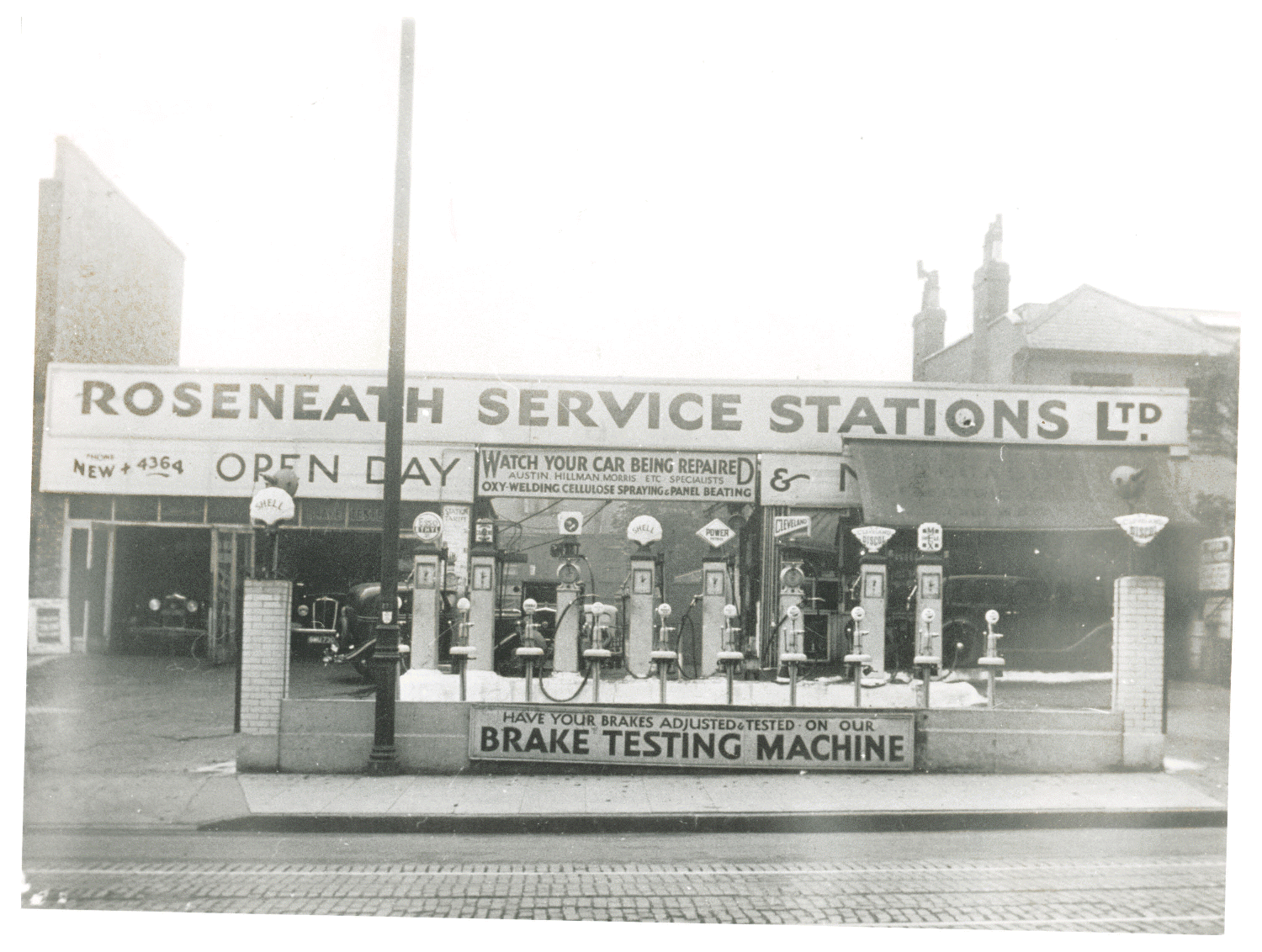 12. 13-17 East Dulwich Road, a munitions unit destroyed completely by bomb. The staff pictured were involved in Spitfire parts, flamethrower manufacture and tank waterproofing kits for D Day as far as I'm aware.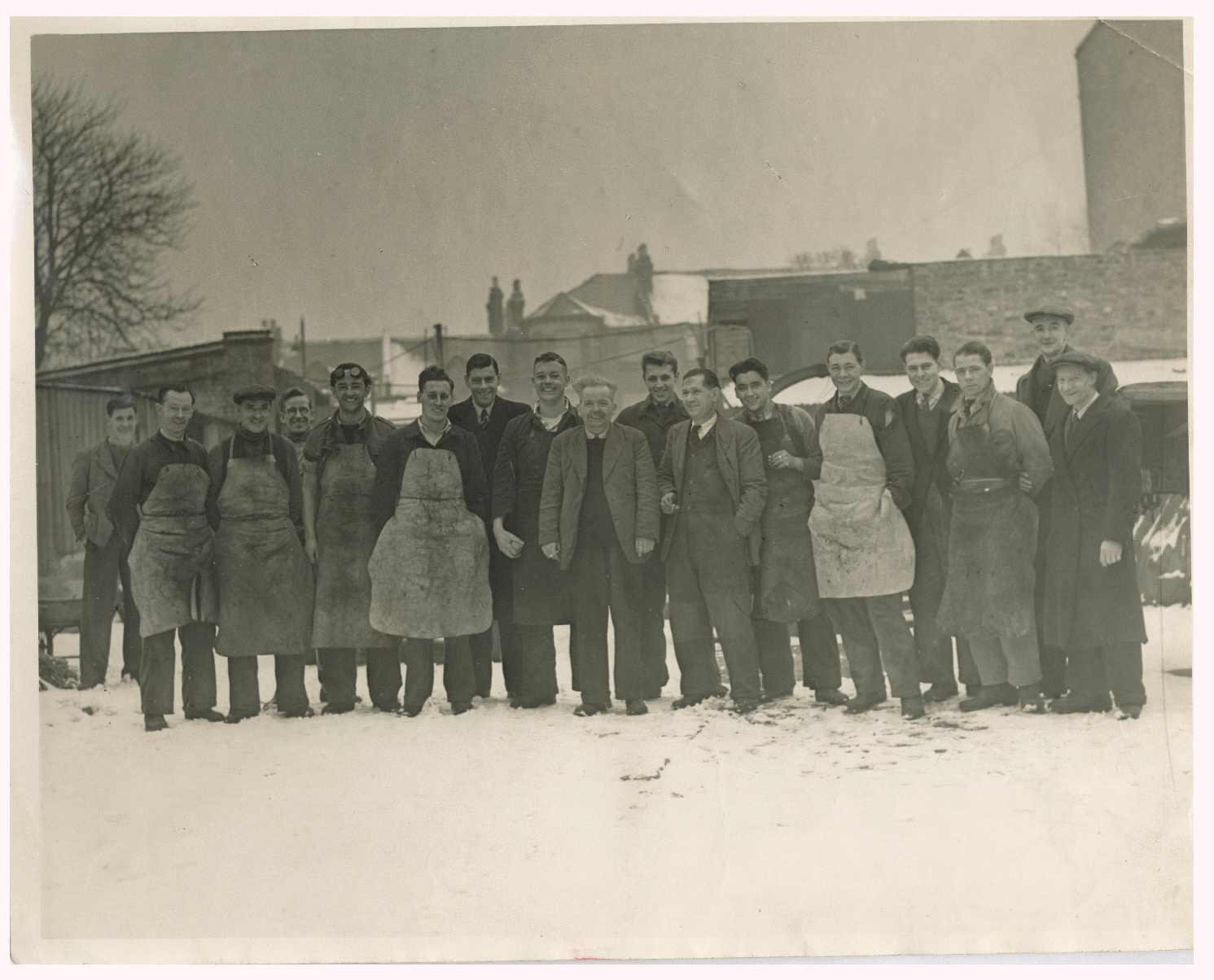 13. I think Barry Road again after flying bomb damage.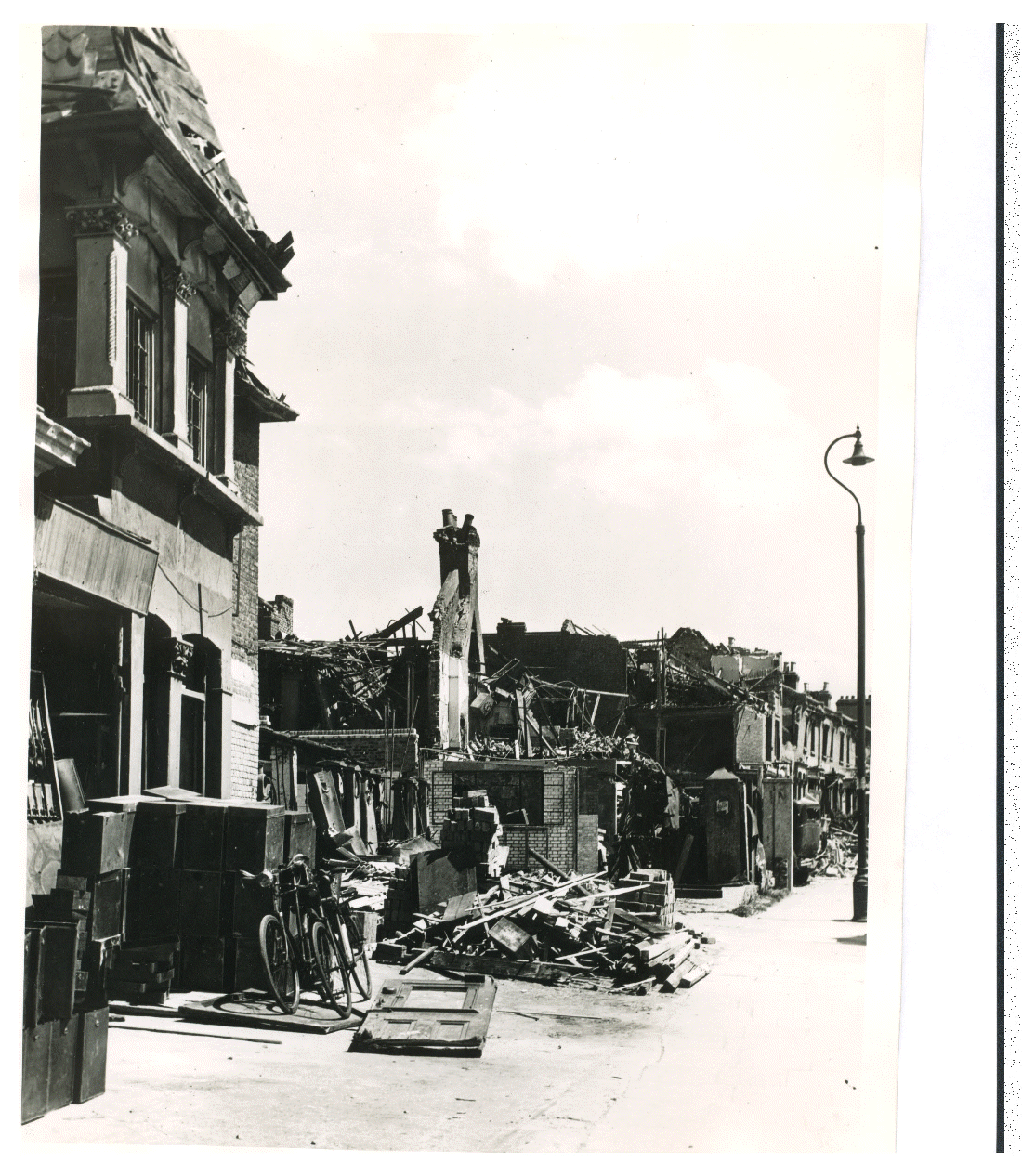 14. Barry Road/Underhill, after flying bomb landed.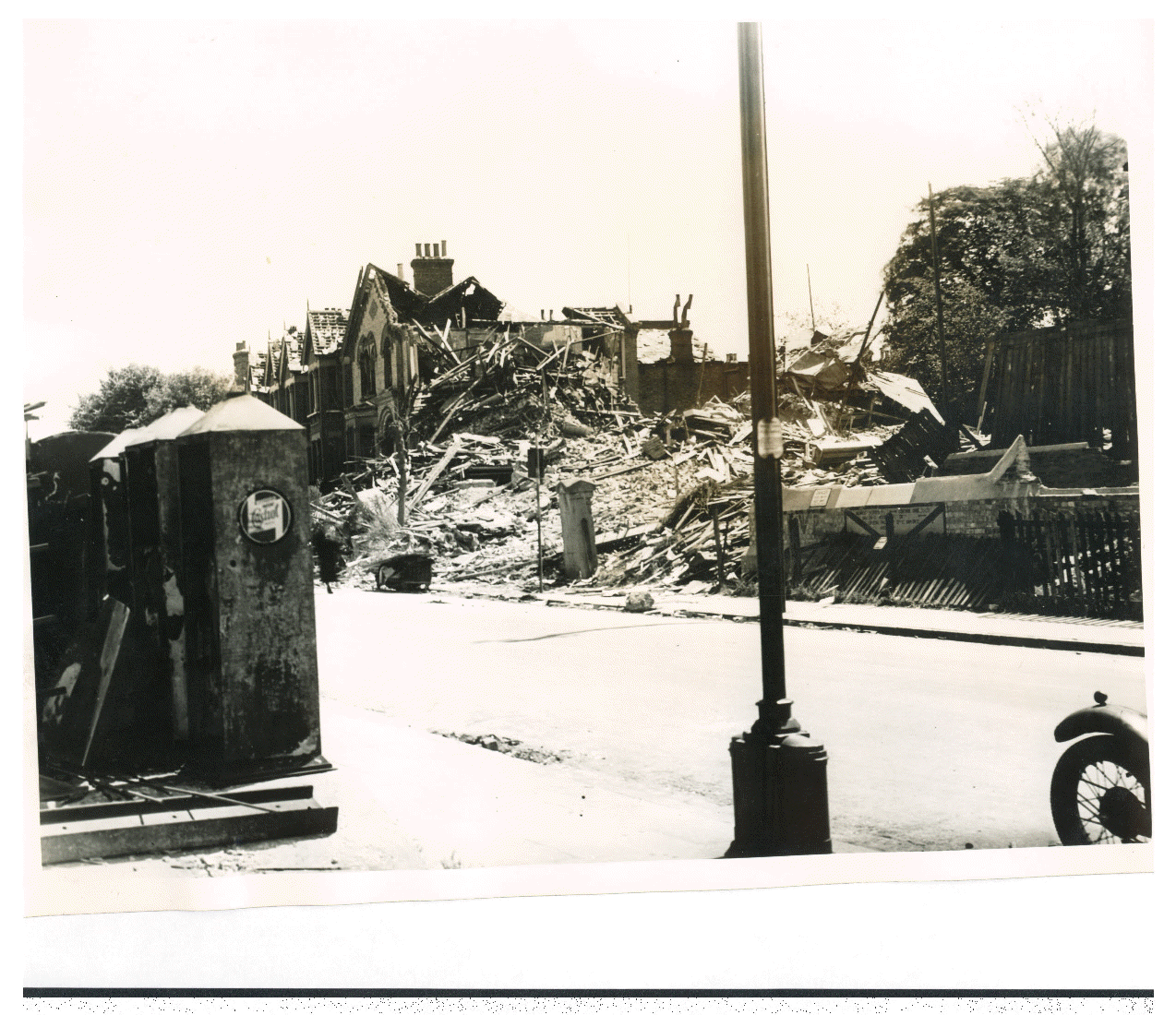 15. The factory at 9 Gowlett Road, before we bought it.
All Photos & Info, Courtesy, Copyright & Property of Robert C.D. Smith 
S G Smith About Us
The S G Smith Motor Group founded in 1938 has been synonymous with the Motor Trade in South London for over 60 years.
S G Smith established with a reputation for being fully committed to the highest standards of Customer Experience. The Group combines the benefits of private family ownership with sufficient size and scale to be totally competitive in today's highly contested Vehicle market both in Sales and Aftersales.
S G Smith operates from Dealerships throughout South London located in the following areas:
Beckenham
Bexley
Bromley
Croydon
Coulsdon
Dulwich
Sydenham
Wimbledon
Investment in both facilities and staff training at each Centre ensures a complete range of professional dealer services are available. These include new & used vehicle sales, finance leasing & contract hire, Aftersales facilities for service & repairs together with parts and accessories.
a link to S G Smith http://www.sgsmith.co.uk/audi/find-us/
 All Photos & Info Courtesy & Copyright of Robert C.D. Smith
 Copyright – ©  Important Notice – Please note all material on this website, photos, information & design is protected by owner copyright. It is an offence to use any of the material from this website without the owners permission.©